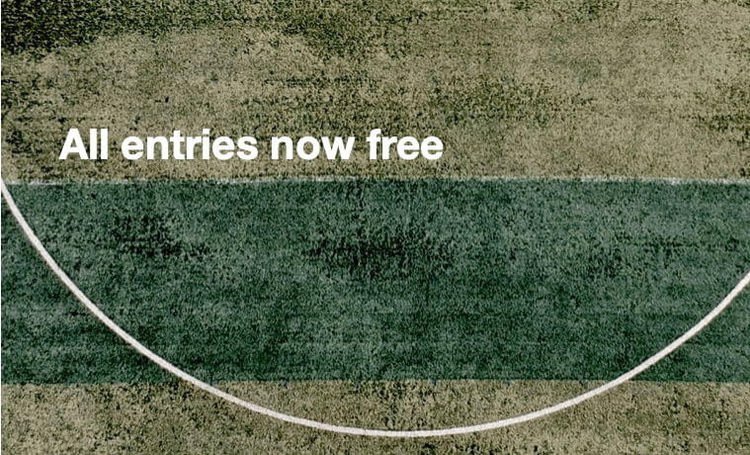 Why Cresta axed all entry fees for 2020.
The Cresta Awards is to go completely free for its 2020 competition.
The organisers of the 27-year-old global contest, which covers a wide range of creative disciplines, explain the change as 'the best way to achieve our objective of truly recognising and promoting the best work this year, and doing this with a level playing field for all'.
Cresta's CEO Lewis Blackwell said: 'We appreciate that the creative world has continued to support us this year with some great entries but it is clear that many organisations simply can't take part as their budgets must prioritise saving jobs, or indeed saving their companies.
'We don't want that to stand in the way of our doing the best we can. We are deeply committed to maintaining and developing our recognition of creativity this year. It is more important than ever to promote this industry's crucial part in business and cultural life as we look to build back economies and society,' he added. 'We never for a moment considered cancelling the 2020 awards as we have work to do that can help support the industry.'
'To give everybody as equal a chance as possible, despite the great challenges of this year, the best thing we can do is to waive the entry fee and give all creatives an open path to the competition. This is the way to achieve our objective of truly recognising and promoting the outstanding work this year, and doing this with a level playing field for all.'
Cresta President Alan Page added: 'Cresta is immensely grateful to all those who have managed to pay to enter so far this year and we will offer them a full refund while maintaining their entries in competition.'
He went on to say: 'The entry system is fully open, with no fees now. We are extending the deadline to 20 July so that organisations that have been unable to enter so far can have extra time to prepare their entries.'
Winners will be announced in September, with a wave of related promotional coverage planned thereafter.
'Cresta has operated its judging virtually for some years, and we have state-of-the-art technology supporting us in this regard and supporting our announcement of winners,' said Page. 'So we don't have any new challenges in judging. We never require our top jurors to fly around the world to look at a screen in a darkened room. We invite them into our system and let them give the work and the decision-making the time it merits. We believe in judges working independently to truly share their own expert opinions. Then we aggregate all their marks, relying on the averages of the opinions to give us an accurate picture, removing politics and giving a true sense of what creative leaders from around the world think overall.'
'This year we will build out our post-awards announcement coverage,' added Page. 'We have launched our online journal and this will grow through the autumn with coverage of the winners and the creative trends, along with other innovations and related promotion to ensure our entrants - and creativity in general - can be recognised and valued.'
More details on the terms of the unique 2020 competition are now online, including revised categories and jury information.