Is there nothing the folks at Wieden + Kennedy can't do? Seems not.
London head of W+K, Neil Christie, recently got together with a group of friends to reform EMPEROR PENGUIN and their new album has won a raft of great reviews.
So, although we normally publish a Playlist, it was no great sacrifice to make this week's Cresta music choice their whole album - Walnut Fascia.
Neil is far too modest to make any great claims for the band, preferring to downplay its music as a bit of 'pop racket' and describing Emperor Penguin as a pop band with noisy guitars playing songs about Jason King, Tracey Emin's tent, Wombles in speedboats, yetis in the Underground and Brian Blessed on Mars.
Emperor Penguin is Nigel Winfield (guitar and vocals), JT (guitar and vocals), Richard Wilson (drums), Neil Christie (guitar, vocals and occasional keyboards).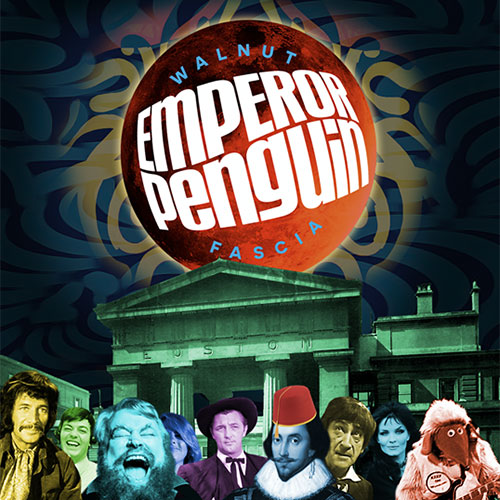 And here's what people have said about them and the racket they make:
"One of the most clever bands you'll have heard in a while...whimsical powerpop with unusual, unexpected chord changes...as catchy as a cold in December... a delight from start to finish."
**** Shindig! magazine
"Inventive, quirky power pop band whose music conjures up the Jam as much as Big Star (which helps) w/ lyrics that prove their reading material extends beyond McCartney's silly love songs (which helps more)."
The Un-Herd Music.
"Emperor Penguin is a fantastic name for a band. And their latest effort, Walnut Fascia, lives up to the moniker and then some.
Guitar jangle and a really catchy chorus make "Only Love", an instant winner. "Sorry, Not Sorry", delivers big time. Eloquently written and catchy as all git-go, it's one of the album's many highlights.
My favorite track may be "Hotel Diplomat" with its bouncy tempo and lyrically descriptive style. Then again, the engaging string arrangements, thoughtful lyric and smooth style that is "(The Theme from) Falling Tree" make this one the perfect track to close the album. And the really neat Band on the Run outro is simply awesome."
Power Pop News
'Walnut Fascia' tracks like 'Hotel Diplomat' show the lighter pop face of the band whereas 'Jensen Interceptor' embodies the shimmering guitars that glitter across the album.
The Strange Brew
Should you wish to see Neil and his band live and happen to be in Liverpool, England on 14 May, they will be performing at the legendary Cavern Club (free entry). For more info visit, emperorpenguintheband.com