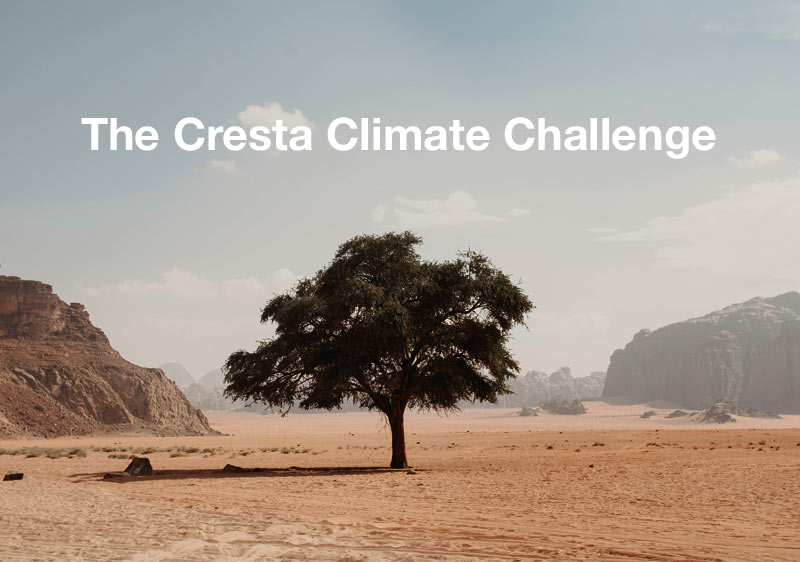 As COP26 closes, Cresta announces creative challenge to fight inactivism
In response to the agenda of COP26 in Glasgow, CRESTA has announced plans to fund a competition looking for outstanding communications ideas to help tackle the global climate crisis.
Students and young creatives will be invited to submit proposals on how to persuade people to live in a more planet-friendly way..
The winner will receive a cash reward and the chance to see their entry brought to reality and published across the world.
Full details of the free-to-enter competition will be launched in January, with results announced in late spring. The organisers will be announcing additional brand, media and agency partners to ensure the widest possible exposure for the winning work.
Alan Page, Cresta President, told us "The biggest burden in tackling the climate crisis lies, of course, with the governments, organisations and corporates, many of them represented in Glasgow this past fortnight.. But it is also vital that ordinary consumers adapt their behaviours. Creative communications can play an essential role in delivering these changes - as they have with so many issues in the past."
Lewis Blackwell, Cresta CEO, added, " In our own small way we want to further the work of COP26. The communications industry has a vital part to play in driving changes in behaviour. In particular, it can play a tremendous role in combating the rise of 'inactivism' pressure, which is where climate change denial has now retreated.The new generation of creatives deserves a global outlet for their frustrations and fears on the issue of climate change, along with a constructive opportunity to make a difference using their core skills."
Organisations interested in working with Cresta on the campaign are invited to contact climate@creativestandards.org. Prospective entrants are also welcome to sign up for the launch pack by emailing their details.
Image: Damian Denis/Unsplash.