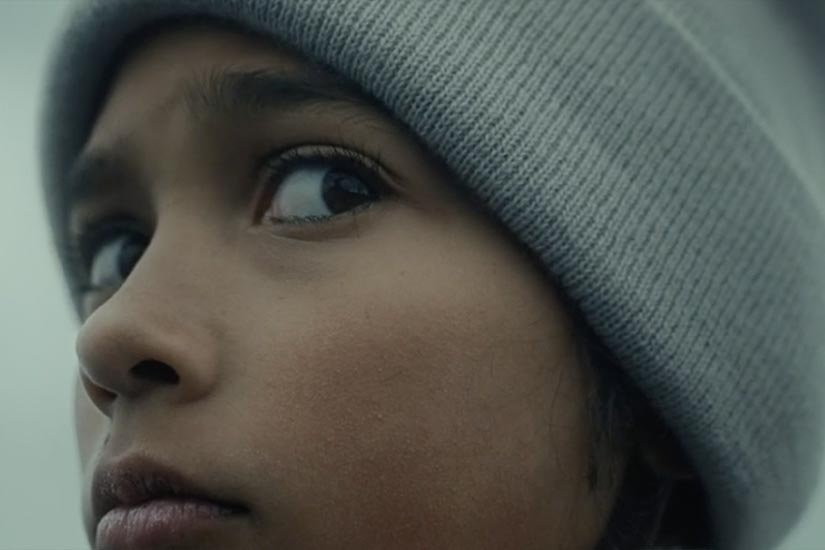 Mother Nature takes star role in Cresta Climate Challenge
A sophisticated film student production that took three years to make has taken top honours at the Cresta Climate Challenge.
The competition, launched earlier this year, was set up by the Cresta Awards to provide a place for emerging creative talent to share their concern for the environment and showcase their skills at the same time. Entry was in two categories - Students and Young Creatives (26 or under) — and was free, with winners getting not only the honour but also sharing a prize fund.
First place in the Student category went to Mother Nature's Power, a near three minute mini-epic, directed by Nicolas Bori and produced by Marco Henn, both of the prestigious Filmakademie Baden-Württemberg. A long list of other credits also covers what became an immensely challenging three-year project involving a full range of high-end film skills.
Mother Nature's Power tells a story that represents young people turning away from government advice/mistakes on the environment. Instead, they look at nature itself for guidance, in the form of a shaman-like Mother Nature figure. However, the film concludes that people can't rely on any such figure and must urgently fix the climate change challenges themselves. Dramatic cinematography captures spectacular scenery in Iceland, while striking SFX also feature to tell the story of the collapsing ecosystem.
Bori and Henn commented: "The thought that started it all was that kids must have gotten a lot of unsatisfactory answers from their immediate grown-ups before deciding to take the streets on strikes." It is a film that can be seen to support the spirit of Extinction Rebellion, if not directly about the activists.

Runner-up in the student category was a powerfully developed experiential project, Sense of Place, by two students at the Royal College of Art and Imperial College in London, Adira Andlay and Xin Wen. Their project, fully prototyped, is a low-cost educational workshop that can be infinitely scaled for helping communities discover and better understand and plan around the place of nature in their own urban environments.
In the Young Creatives category no single winner was announced, instead the prize fund was shared between two Commended entries. The Perceivable Solutions by Jannes Deschacht, a junior art director at TBWA Belgium, proposes an integrated campaign that would focus on showing people "what we can accomplish working together by the means of small behavioural changes". This Is, by Arne Desmet, also of Belgium, took the other Commended slot with a powerful customisable campaign for making the reality of climate change, and the need for direct action, a very local story. As with several entries, it attempts to provide a kit of parts that could be picked up and used by a client.
"We are deeply impressed by the range of serious thought and creative skills that our entrants brought to the Cresta Climate Challenge," said Alan Page, President of Cresta Awards. "Our winner is a remarkable work with that makes a familiar point — that we must each play our part in working to arrest climate change — but in an entirely unfamiliar and gripping short film. A vast range of skilled creatives combined on this film to make a complex mini-masterpiece. It is a terrific testament to Filmakademie Baden-Württemberg that they can foster such a creative culture."
Lewis Blackwell, CEO of Cresta added: "We would like to thank the many agencies who supported getting this competition off the ground, helping fund it by declining to take many of the trophies they won at Cresta Awards last year. We really appreciate how they help Cresta tread lightly on the earth and in our work to encourage the next generation."
You can see all the winners here.
Thank you to our partners ThoughtBubble - for generously contributing the entry system/website - and Lurrzer's Archive, Arabad and The Stable, Australia for their commitment to this project.