Cresta Grand Jury Chair 2019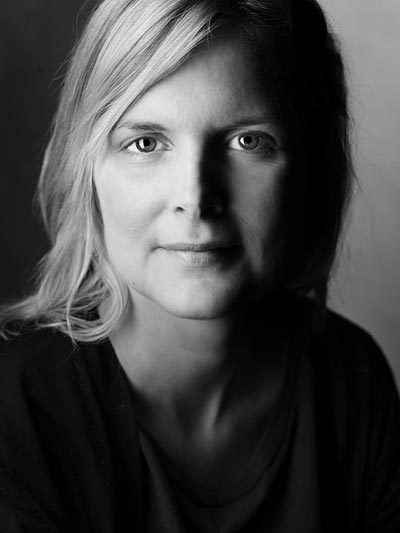 Anna Qvennerstedt
Global Executive Chair and Copywriter
Forsman & Bodenfors
"Cresta stands out as truly global in its values, with no fear or favour in how it is judged. This enables it to produce a fairly chosen, and great to view, set of winners.
I'm also keen to encourage Cresta's plans for important new events to help the next generation of creative talent."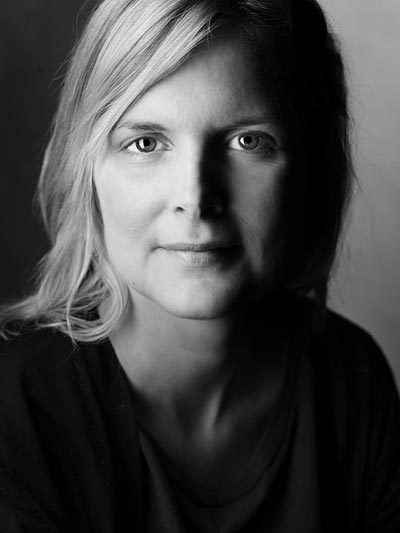 Anna Qvennerstedt,
Global Executive Chair and Copywriter
Forsman & Bodenfors
Anna has been with the Forsman & Bodenfors since 2004 and was appointed Chairman in 2012.
Anna has, over the past two decades, won gold and Grand Prix medals in numerous international award shows. In 2007, Anna was awarded the Platinum Egg as the youngest person ever given this prize honouring individuals who have had an exceptional impact on the advertising industry in Sweden. This makes her the second woman through history to be elected onto the The Platinum Academy (the Hall of Fame for people in advertising).
She has served as a juror and/or Jury President on several Award Shows, such as the Cannes Lions, Clio, Eurobest, D&AD, New York Festivals, Ad Stars and the One Show.
Cresta Grand Jury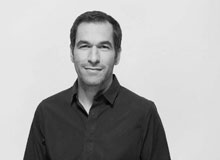 Olivier Altmann
Founder & Creative Director
Altmann+Pacreau, Paris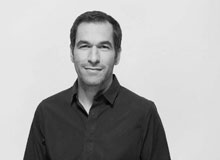 Olivier Altmann
Founder & Creative Director
Altmann+Pacreau, Paris
Olivier Altmann started his career in 1987 as a copywriter at Young & Rubicam. In 1992 he moved to FCB, Australie and BDDP (now TBWA Paris).
In 1998, Olivier co-founded BDDP & Fils (Omnicom group). BDDP & Fils became the most awarded French agency (2000, 2001, 2002) and was ranked 6th best agency in the world by the Gunn Report. In 2003 he was named chairman of BDDP & Fils.
Olivier joined Publicis Groupe in 2004 as Co-Chairman & Chief Creative Officer of Publicis Conseil, the network's flagship agency. By 2009, he was named Worldwide Chief Creative Officer of Publicis and made a member of the Worldwide Executive Committee.
Under his leadership, Publicis Worldwide more than doubled its Cannes Lions wins and was ranked the 2nd best network at Eurobest for two consecutive years (2010, 2011). In 2012, the Gunn Report ranked Publicis Conseil N°1 advertising agency in France and Olivier the 4th best Chief Creative Officer in the world.
Mid 2014, Olivier launched the independent advertising agency, ALTMANN+PACREAU with Edouard Pacreau (former Publicis worldwide account executive and General Manager of McCann Paris). Operating on a media-neutral approach, ALTMANN+PACREAU is positioned as an "agency of ideas".
Olivier has won numerous awards including Cannes Lions, Clio's, One Show, Eurobest Grand Prix, D&AD, French Art Directors Club, and the first ever Branded Content Grand Prix for Publicis. He is often invited to chair international juries and was the President of the French Art Directors Club (the organization which represents creatives) from 2001 to 2003.
During his 27 years in the advertising business, Olivier has worked for many of the world's most famous brands including BMW, Caisse d'Epargne, Mercedes, Nestlé, Michelin, McDonald's, Club Med, Samsung, Wonderbra, Heineken, Orange, PMU, AXA and Renault.
Olivier was Cresta's Grand Jury President in 2012.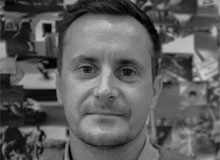 Thierry Astier
Executive Creative Director
Paris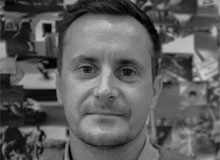 Thierry Astier
Executive Creative Director
Paris
Thierry Astier started his career as a copywriter and has worked for several agencies such as TBWA, Saatchi & Saatchi and FCB. In 2004, he created his own advertising agency named "Les Anges Gardiens" (The Guardian Angels), 100 % independent and with no shareholders, hiring 17 collaborators and working on several projects nationwide and at the European level.
In 2006, he developed the business by creating a second entity entirely devoted to production named "Lag Prod", which achieved within 6 years 200 films and as many shooting and video clips.
At the beginning of 2012, he joined Grey Paris to manage the Creative department. Since his arrival, the agency has won many new clients such as: LEGO France and Duplo, Rochas Fragrances International, Teisseire, Volvo, Chupa Chups, the launch of Ubisoft Far Cry 4 game. His numerous awards won and short-listed work have been honored by: SEPM (French Press Syndicate); Golden Awards of Montreux; El Chupete; Epica; Cristal Festival; One Show; FWA; Cannes and Top Com Consumer.
Prior to leaving Grey in mid-2018, Thierry was one of the 25 judging members of the Grey Creative Council, a creative Top Manager Comity which function is to guarantee a high creative level within Grey Group throughout the world.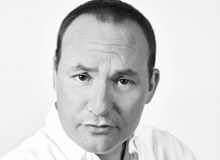 Mitch Bennett
Group Creative Director
Fitzgerald & Co., Atlanta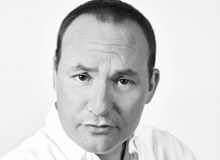 Mitch Bennett
Group Creative Director
Fitzgerald & Co., Atlanta
You notice bios are always written in third person, and decide you'll give second person a shot.
Your name is Mitch Bennett, and you're Group Creative Director at Fitzgerald & Co. in Atlanta, GA. You spend your days with fun people, creating work for Coca-Cola, Sony and Synovus Bank. "And oh yeah," you remember for no reason at all, "my work on Mellow Mushroom Pizza was named one of Entrepreneur Magazine's Marketing Masterworks and was used by Twitter as an example of how best to use Twitter."
You check your Linkedin profile are reminded of your days at Crispin Porter + Bogusky, launching Windows Phone globally as the phone to save us from our phones. Before that you were a creative director at GSD&M in Austin TX, gorging on breakfast tacos and doing ads for AT&T, Southwest Airlines, American Legacy Foundation and Unscrew America - an energy-efficient light bulb changing nonprofit you helped create. You fondly recall your time as a copywriter at McKinney, and before that at BBDO NY.
Your work has been recognized by Cannes, Communication Arts, Archive, TED Ads Worth Spreading, The Webby Awards, New York Festivals, London International Awards and is often featured in Creativity and Adweek's Ads of the Year.
You're a graduate of the University of North Carolina at Chapel Hill where you did not leave early for the NBA draft or even get invited to play on an intramural team.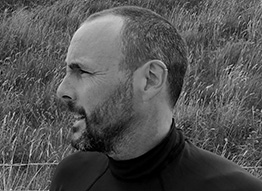 Steven Bennett-Day
Founder of Arts& and consultant CCO at FEED
A studio for ideas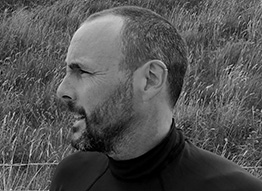 Steven Bennett-Day
Founder of Arts& and consultant CCO at FEED
A studio for ideas
Steven brings over 25 years experience, knowledge and insight from leading world-class creative, digital and technology agencies producing everything from creative technology firsts to TV advertising.
He served as the ECD of Havas, building the network's digital capabilities, driving the unity of creativity and data. He oversaw Dove's global digital creative for 3.5 years. He was Chief Creative Officer of Feed, bringing a culture of ideas to an agency that builds platforms. He held the position of European Digital Creative Director at FCB, being responsible for developing the digital offering of the agency. He was a partner in the independent digital agency Soup and has worked for agencies such as Poke, JWT, BBDO and We Are Social.
In the past few years, he has masterminded a ground-breaking digital service for Dove, that scans the internet to highlight content containing negative beauty stereotypes for women and offer an alternative, positive perspective. He has also created the first film ever recorded from the reverse camera of a car for Peugeot. In two world firsts, he hacked Apple's FaceTime for Tarquin's Gin with robots and voice recognition to reinvent the bottle label and how consumers engage with makers, and created 0101, the first ever beer brewed by data.
Steven was behind Dove's high profile Choose Beautiful digital campaign which received global plaudits, including a Silver Lion at Cannes and a Clio Grand, and he scooped the Grand Jury Red Dot Award for Communication Design for Havas new data-driven identity. As well as collecting a slew of awards for digital creativity and effectiveness throughout his 25 years in the industry, Steven has mentored lots of young creatives, volunteering at the School of Communication Arts and Hyper Island. He also organised the first ever life-drawing class for copywriters, Nibs Out. He has been a judge at major industry creative awards including D&AD New Blood foreman; the Dadi Awards; The Drum Dream Awards; Creative Circle; Campaign Big; The Drum Roses; MAA Best; M&M Global; The Drum Creative Out of Home Awards. He's in the BIMA Hot 100, and appears in numerous industry publications including most recently as a regular contributor to AdAge. Steven also sits on the BIMA (British Interactive Media Association) Creative Council.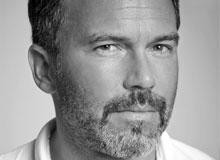 Francesco Bestagno
CD/Head of Innovation & Development
DM&B, Vienna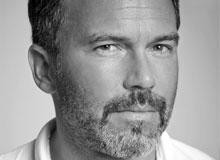 Francesco Bestagno
CD/Head of Innovation & Development
DM&B, Vienna
Francesco Bestagno was born 1966 in Sanremo, Italy. In 1987 he graduated from the St. Ulrich School of Art in South Tyrol, where he developed skills in both sculpture and painting.
In 1987, Bestagno moved to Vienna where he went on to become one of Prof. Walter Lürzer's first students at the University of Applied Arts in Vienna, graduating in 1993.
Afterwards, he joined Austria's #1 Advertisement Agency Demner, Merlicek & Bergmann first as a Graphic Designer, but was quickly promoted through the ranks from Art Director, to Creative Director, Head of Digital Media and ultimately to the position he currently holds, Creative Director and Head of Innovation and Development.
Bestagno is one of Austria's most distinguished creative minds, succeeding in both the national and international fields. During his 24 years with Demner, Merlicek and Bergmann, Bestagno has gained valuable experiences through his many diverse projects and has been honored as recepient of some of the most acclaimed awards, including (but not limited to) Cannes, Clio, Cresta, Golden Drum, Mobius, New York Festivals, London International Advertising Awards, Creative Club Austria, Epica, Eurobest, Columbus, Montreux, AFSP, John Caple Award, and ADC Europe awards.
In his spare time Francesco enjoys taking a ride in Austria's beautiful mountain landscapes on his BMW HP2 motorcycle, and occasionally picks up the paintbrush when hit with inspiration.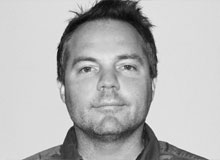 Mat Bisher
Exec. V.P./Executive Creative Director
McCann, New York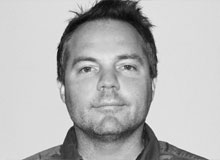 Mat Bisher
Exec. V.P./Executive Creative Director
McCann, New York
Mat is an Ohioan that doesn't quite understand how any of this has happened. He's worked on Microsoft, Jose Cuervo, Verizon Wireless, MasterCard, Chevy, DirecTV, Staples, Snickers, Nature Valley, Dentyne and many others. In 2013 his Have a Story campaign won the Jose Cuervo account for McCann NY and his Nature Valley Trail View platform was ranked one of the most-awarded digital campaigns in the world according to The Gunn Report. In 2014 Mat was part of the core creative team that helped reel in the global Microsoft business. His work has been recognized by Cannes, Cresta Awards, One Show, D&AD, Webbys, AICP, Clios, Andys, FWA, and is featured regularly on Creativity and FastCompany. His wife Gail and 3 year old daughter Peri are not impressed.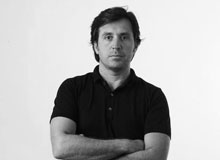 Adrian Botan
President/Creative Council Europe Global ECD
McCann, London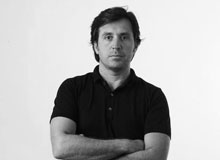 Adrian Botan
President/Creative Council Europe Global ECD
McCann, London
Adrian is Regional Creative Director for Central East Europe at McCann since 2006, Deputy Managing Director and Executive Creative Director of McCann Bucharest, founding member and President of Romanian Art Directors Club, Vice-president of Romanian Advertising Agencies Association.
Adrian studied Architecture & Design in Bucharest in the early 90's and tried to find a job that was artistic but also had a rational side to it. Later, he found out advertising offers the perfect match and something more: a lot of fun. And so it happened that he started his professional career in 1995 as a designer in a small Romanian design shop. In 1997 he began working for DMB&B (later to become D'Arcy) as an Art Director, where he was half of the team, that won the first ever international Gold and Silver award for Romania in Golden Drum, the Festival of the New Europe.
In 1998, Adrian joined McCann, and never left since then. In eight years as a Creative Director, his team won over 150 awards for creativity and effectiveness, while McCann was six times the Agency of the Year in three national and regional competitions including Golden Drum. In 2007 McCann Romania was mentioned in the Gunn Report's Top 50 creative agencies in the world.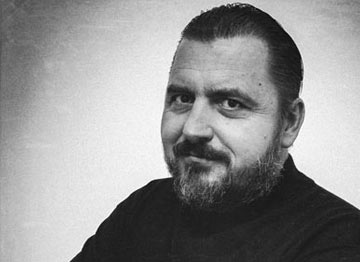 Istvan Bracsok
CCO and Founder
White Rabbit, Budapest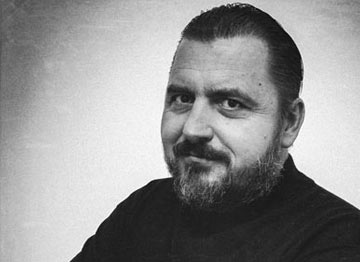 Istvan Bracsok
CCO and Founder
White Rabbit, Budapest
Istvan set up the independent ad agency White Rabbit Budapest with his partners over ten years ago.
His creative work won him numerous domestic and international awards like D & AD, Cannes Lions, One Show, Clio, LIA, ADC, The Immortal Awards, Brand Film Festival LNDN, AdStars, Mobius Awards, Kinsale Sharks, New York Festivals, Cresta, Epica, One Screen, AdAge, Cristal Awards, Golden Award of Montreux, Lisbon International Advertising Festival, Golden Hammer, Golden Drum, PIAF, KIAF, White Square, AdBlackSea, Chip Shop and several Effies(which made White Rabbit the 75 th most efficient independent agency in the world).
He has been a member of the jury at One Show / Young Ones, Cannes Young Lions, AdStars, New York Festivals, Creativepool, Mobius Awards, Cresta, Golden Award of Montreux, Lisbon International Advertising Festival, Lisbon Health, WINA Festival, KIAF, White Square, Creativity International, Newstars and jury president of Cannes Young Lions Georgia.
He is member of D & AD, The One Club, Art Directors Club and Creative Circle.
When he is not making ads, he likes to listen to his collection of vinyl records, take care of his exotic houseplants or count clouds.He happily opens a bottle of good wine to accompany any of these activities.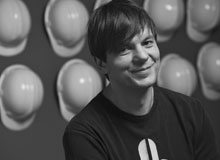 Davor Bruketa
Creative Director
Bruketa&Žinic&Grey, Zagreb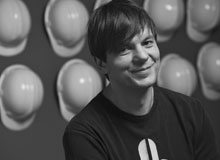 Davor Bruketa
Creative Director
Bruketa&Žinic&Grey, Zagreb
Davor works as a Creative Director at Bruketa&Žinic&Grey, an advertising agency in Zagreb which he co-founded with Nikola Žinic. The agency is one of the most awarded in SE Europe with over 300 international awards such as Cresta, Epica, New York Festivals, London International Awards, Art Directors Club New York, Clio, Red Dot, and many more. His work has been published in numerous professional publications. He was the first professional from SE Europe to preside over the London International Awards jury. He was also a jury member of the Art Directors Club New York, D&AD London, NY Festivals, Graphis, MIAF-Moscow and is a permanent member of the Cresta Awards jury.
Grey Advertising acquired a majority stake in the agency in 2017.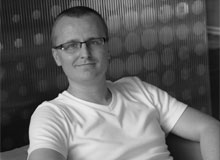 Petr Bucha
Creative Director
Loosers, Prague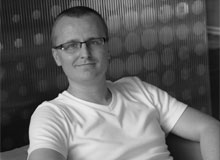 Petr Bucha
Creative Director
Loosers, Prague
Petr started his journey in the advertising business in 1994 as a Copywriter at Ogilvy & Mather. During his time at the agency, he rose to the position Senior Copywriter and then to Creative Director. In 2002, he joined Bates/Red Cell as its Creative Director. In 2005 he moved to Fabrika Advertising Agency. In 2007 he joined TBWA and in 2015 moved to Loosers, a small independent agency with a team of experienced big agency creatives.
Petr holds a degree from Chalres University in Prague and has won awards at Cannes and at Golden Drum Festival.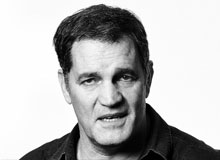 Ross Chowles
Advertising Professor
Michigan State University, East Lansing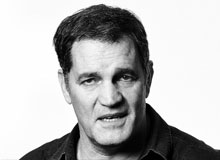 Ross Chowles
Advertising Professor
Michigan State University, East Lansing
Ross went to the Johannesburg high school for art, ballet and music. His artistic skills landed him a job as a junior Art Director in advertising way back in 1980.
During the next 34 years, he spent his time creating advertising (and helping others create) that had an impact on consumers.
In 1994, he co-founded The Jupiter Drawing Room, Cape Town, Africa's most awarded independent agency.
Over the years, The Jupiter Drawing Room has featured in all the major award shows.
Ross also has been a judge at these same award shows.
Ross has had the privilege of judging at One Show twice, Cannes twice, Clio's, Art Directors Club of NY and many more.
The real skill that Ross picked up in advertising is the ability to understand people and how to motivate them. This manifested in Ross teaching, be it his staff or students. Ross has participated every year in One Show's China workshop since 2003. He has recently been appointed to the International board of the One Show... And now is teaching advertising at Michigan State University.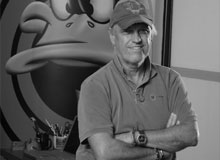 Roberto Coimbra
President & Creative Director
Soho Square Coimbra, Caracas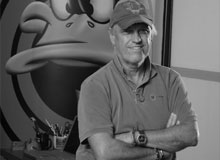 Roberto Coimbra
President & Creative Director
Soho Square Coimbra, Caracas
Born in Sao Paulo, Brasil, Publicist, Journalist and Lawyer. President & Creative Director of Soho Square Coimbra; LATAM Director Soho Square and Country Manager WPP Andina.
Previously, WPP Group Manager for the Andean Region. President and Executive Creative Director for Ogilvy & Mather Andina and partner of Ogilvy Group in 141 Venezuela.
Honorary Consul of the Federative Republic of Brasil for Nueva Esparta State in Venezuela. Publicist of the year in Venezuela for 7 years - Publicidad y Mercadeo Magazine.
Founder-Member of Venezuela's Creatives Association. Honorary President of Peruvian's Creatives Association. Member of the Board of Directors of the New York Press, Movie and TV Festival. Member of the permanent Grand Jury of the Cresta International Advertising Awards, New York. President of Fundacion Techo, Alcaldía Municipio Chacao, Caracas, Venezuela. Associated Member of Orbicom, Montreal, Canada. Director of Brasil-Venezuela Cultural Institute, Caracas, Venezuela. Ordem de Rio Branco, imposed by the President of the Federative Republic of Brasil.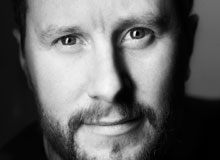 Paul Collins
Nordic Executive Creative Director
Publicis.Sapient, Stockholm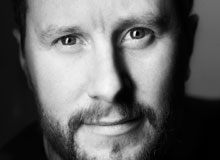 Paul Collins
Nordic Executive Creative Director
Publicis.Sapient, Stockholm
Paul is the Executive Creative Director at Publicis.Sapient where he is responsible for the creative output of the Nordics offices.
The native Brit relocated to Sweden in the early 90's and has been behind some of the most recognized and awarded work for over a decade. In 2009 Paul relocated to the US to work for AKQA and then later for KBS+ where he led integrated campaigns for BMW North America. Prior to his stint in the US, he worked at Åkestam.Holst where in 2007 – 2009 Paul helped the agency reach a rank of the third best Interactive agency in the world via The Gunn Report. His brand experience spans in everything from BMW, Nike, Smirnoff, Ray-Ban, and Volvo to other large Swedish brands - picking up numerous accolades at all the major award shows. Paul is a regular speaker at industry related events and his work has been featured in Creative Review, Contagious, Creativity, Adweek, Communication Arts, and other International advertising publications around the globe.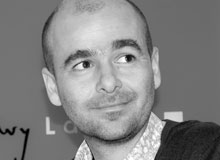 Nicolas Courant
Integrated Creative Director
Ogilvy & Mather, Singapore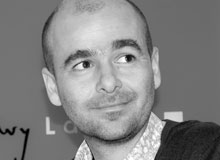 Nicolas Courant
Integrated Creative Director
Ogilvy & Mather, Singapore
Having graduated in French Literature and Philosophy, Nicolas Courant began his career as a copywriter at Lowe Paris where he created campaigns for Air France, France Telecom, Nestlé, La Société Générale and Unilever. In 2002, he was ranked amongst the best French copywriters by CB News then moved to Bates France where he worked on Amnesty International, Seat, Georgia Pacific and Pfizer.
His work has been recognized in most major international creative and effectiveness shows and won awards in all categories from press and film to digital and direct including 4 Gold Lions at Cannes, MENA region's first ever Grand Clio (2012), Clio awards Gold, One Show Pencils, London International Awards Gold, Eurobest, Epica Awards, New York festival and many Dubai Lynx Gold Awards. He also won TED Ads Worth Spreading, the first Interactive Grand Prix at Dubai Lynx 2010 and Gold at both Euro and MENA Effie Awards.
He joined Memac Ogilvy as Creative Director to develop an office in Tunis. He then successfully contributed to implement OgilvyOne (2009), OgilvyAction (2010) and OgilvyPR (2011) in Tunisia and drove Memac Ogilvy Tunis to the top 3 most awarded MEA agencies and the top 10 EAME agencies (Big Won 2012)
After Europe and Africa, Nicolas is now working in Asia with Ogilvy&Mather in Singapore as Integrated Creative Director.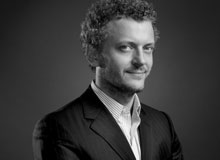 Marco Cremona
Creative Lead Russia & SSA
Google, London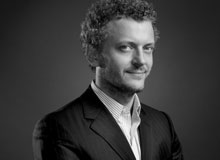 Marco Cremona
Creative Lead Russia & SSA
Google, London
Marco has worked in the advertising business for 20 years. He has literally worked all over the world for big network agencies. He started off at McCann Milan, then moved to Leo Burnett and Lowe. In 2000, he moved to Brazil, where he worked at Lowe for 3 years in the São Paulo office. At Young and Rubicam, he not only worked in the Milan office, but also in the Los Angeles office. He then became European Creative Director for Alfa Romeo, and one year later joined McCann Milan again. His last move within the agency arena was as Executive Creative Director at the Moscow office of Y&R.
Marco has a Bachelor of Science from Boston University and a Masters in Business Administration from the Berlin School of Creative Leadership.
Marco was the President of the Art Directors Club of Italy (2008-2011) and has won numerous awards, including: Cannes, Clio, LIA, NY Festival, Epica, Eurobest, and Art Directors Club of Italy.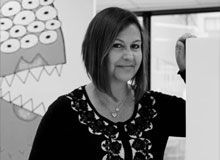 Adriana Cury
Creative Director
São Paulo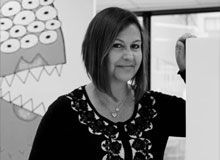 Adriana Cury
Creative Director
São Paulo
Adriana started as a copywriter working in some of the major agencies of Brasil: MPM, Leo Burnett, Almap/BBDO, Lowe, Colucci, Ogilvy and McCann.
She was national creative VP of Ogilvy improving the agency's position in the national and international scenery. She was a part of the international creative council of Ogilvy Worldwide.
Later on she became president and CCO of McCann Erickson. Was a part of the worldwide creative board of the McCann Worldgroup that had only 13 members.
She was a two-time juror at Cannes having been the only woman and the only Brazilian and Latin American representative at Titanium Lions in 2006, the most prestigious jury of the festival.
Won 10 Lions in Cannes and some of the major international awards: One Show, Clio, D&AD, Communication Arts, London, The New York Festival and Art Director's Club NY. She was named "Best Creative Professional" by About magazine (2003), Propaganda & Marketing (2004) and Meio & Mensagem (2006).
In 2005 and 2006 she was appointed one of the most influential women of Brasil by Forbes Magazine. She was also considered one of the most reliable professionals of Brasil, selected by Reader's Digest magazine.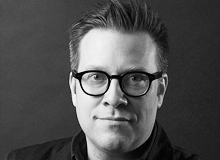 Andreas Dahlqvist
Chief Creative Officer
NORD DDB, Stockholm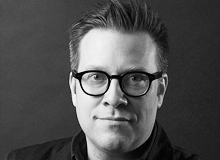 Andreas Dahlqvist
Chief Creative Officer
NORD DDB, Stockholm
Andreas Dahlqvist has returned to DDB as chief creative officer of newly formed Nord DDB, which brings the Stockholm, Copenhagen, Oslo and Helsinki shops together under one roof.
Prior to this new move (9/2017) Andreas was the Chief Creative Director of Grey New York where he oversees the 500-plus creative department. Under his leadership, Grey New York was ranked No. 1 agency in the U.S. and North America and the No. 2 agency in the world by Cannes Lions in 2016.
Prior to joining Grey in 2015, Andreas was president of the McCann Creative Leadership Council, the global creative group that inspires and promotes creative excellence across the McCann network, and chief creative officer at Commonwealth, the global, dedicated business unit serving General Motors.
Previously, Andreas served as Vice Chairman of McCann New York and Deputy CCO for Global Brands. Andreas started his career at McCann by leading McCann NY to it's most awarded year ever, the highlight of which was being named Agency of the Year at The Art Director's Club. Prior to McCann, Andreas founded DDB in Sweden and the Nordics. Under his creative and strategic leadership, the Gunn Report ranked the agency both best interactive and best digital agency in the world. The agency was also ranked the best creative agency in the region for 3 consecutive years.
Over his career, Andreas has created many groundbreaking campaigns for clients such as McDonald's, General Mills, Diesel Jeans, Coca-Cola, Chevrolet, The Swedish Armed Forces, Skoda, Panasonic and Volkswagen. For VW, he created the "Fun Theory" campaign - the most viral campaign ever at its time. Andreas has won nearly every major creative award in existence, including Cannes Titanium and Grand Prix Lions. He has been listed on Creativity and AdAge's "Top 50", an annual list of innovators and category-definers who help to shape and redefine advertising, marketing and popular culture at large.
Andreas was Cresta's Grand Jury President in 2014.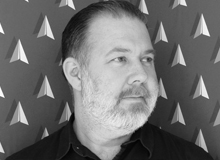 Wade Devers
Brand Creative Director
Boston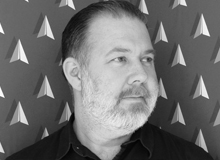 Wade Devers
Brand Creative Director
Boston
Wade, previously with Arnold Worldwide joined the agency in 1999 to work on Converse. During his 20 year tenure he led the creative efforts for multiple Fortune 500 brands. He was also the global account director on the Jack Daniel's family of brands and leads creative for accounts including CVS and Fidelity. His role as global creative director on the Jack Daniel's family of brands led to successes such as the launch of Jack Daniels' Tennessee Honey which was the No.1 new spirit brand launched in the calendar year of 2011*.
His work has been recognized by the industry's most prestigious creative shows, including Cannes, D&AD, One Show and ANDY. Devers began his career at Leonard Monahan Lubars & Partners in Providence, RI.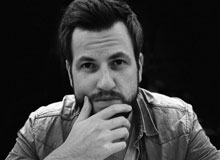 Till Diestel
Managing Creative Director
BBDO, Berlin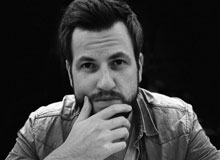 Till Diestel
Managing Creative Director
BBDO, Berlin
Till Diestel moved to BBDO Berlin in early 2018 as Creative Director. Prior to moving back to Germany, Till spent three years at adam&eveDDB where he worked with great success as Creative Director for prominent clients such as H&M, John Lewis, Marmite, Aviva and the Volkswagen Group. Before that, he spent several years in various senior posts at Serviceplan, including Executive Creative Director/Innovation Director in Hamburg, a office he helped open up.
Till studied and is now a teacher at the Miami Ad School Europe, and is a member of the Art Directors Club Germany and D&AD. He has won more than 300+ international awards and honors including several Gold Cannes Lions, Clios, One Shows, ADC and Grand Prix from LIA, Eurobest, Cresta and New York Festivals.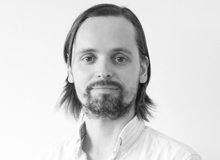 Esben Ehrenreich
Creative Director
Nørgård Mikkelsen, Copenhagen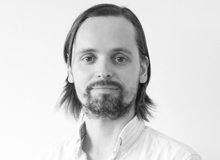 Esben Ehrenreich
Creative Director
Nørgård Mikkelsen, Copenhagen
Esben Ehrenreich is a Danish creative who has returned home. Prior to his new post as the Head of the Creative Department at Nørgård Mikkelsen, he was the Executive Creative Director at Y&R Germany's headquarters in Frankfurt. Before that he was Creative Director at the Y&R Berlin office.
He studied Communication Design at the University of Applied Sciences in Wiesbaden. During his studies, he was an intern at Saatchi & Saatchi London and Publicis Frankfurt, where he discovered his passion for great ideas. After receiving his Masters Degree, he started his career in the creative industry at Red Cell Düsseldorf. He then went on to work for agencies like DRAFTFCB Vienna, Saatchi & Saatchi and BBDO Berlin.
His work has received numerous international awards such as Gold at Cannes Lions, Clio, ADC Europe, Eurobest, Cresta, New York festivals, Epica, London international, as well as accolades from ADC and Effie Germany.
Esben has worked hard for clients such as Dell, Colgate, LG Electronics, Danone, Campbells, Babybel, Allianz, Boehringer Ingelheim, Barilla, Heineken and the highflying Emirates, ANA and Singapore Airlines.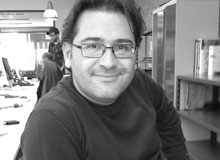 Mehdi El Alj
Founder/Creative Director
La Force, Paris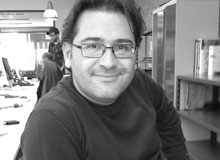 Mehdi El Alj
Founder/Creative Director
La Force, Paris
Mehdi El Alj is the Founder/Creative Director at La Force, Paris. Prior to moving back to Paris, he founded the agency Famous in Casablanca, Morocco. Famous created products, services and spaces, and marketed them through advertising, experiential marketing, branded content and interactive communications. Famous created 'Fame' for products and brands.
Was Proud to be part of a team that… Won many awards including Gold and Bronze at Cannes. Work on key brands such as Nissan, Seagram, Michelin, Mc Donald's, General Motors, Volkswagen, French Lottery, BNP, P&G, Heinz… Had the chance to work with People such as… Jean-Marie Dru, Rémi Babinet, Olivier Altman, Erik Vervroegen, Eric Cantona, Lee Daley, Lee Clow, Mike Parsons, Bernard Bureau, Marie-Catherine Dupuy, Marc Gouby, Ryan Giggs, Christian Vince…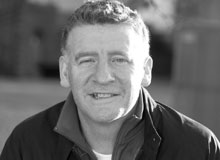 Gerry Farrell
Founder & Creative Director
Gerry Farrell Ink, Edinburgh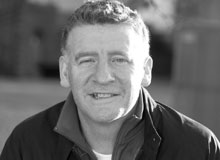 Gerry Farrell
Founder & Creative Director
Gerry Farrell Ink, Edinburgh
After 27 years at The Leith Agency, in 2014 Gerry decided to fly solo and start his own agency - 'Gerry Farrell Ink'! While at Leith, he helped to win the Tennents Lager account and established the multi-award-winning `Red T` campaign which ran for 13 years.
He went on to be creative director and helped win and worked on campaigns for Irn-Bru, Orangina, Honda, Carling, Grolsch, Standard Life and The Scottish Government. He has served on national and international juries including Cannes, D&AD, Campaign Press, The Sharks in Ireland and The Golden Drum in Slovenia.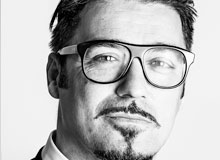 João Cardoso Fernandes
Creative Director
Lisbon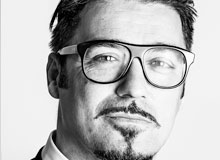 João Cardoso Fernandes
Creative Director
Lisbon
Trained in computer science and mathematics João soon became interested in developing the interfaces that would allow humans and machines to interact in a simpler and more productive way.
After deciding to pursue a career in advertising and design he joined EuroRSCG in Lisbon, where he soon became creative & tech supervisor for Cyberlab. In 2000 he left to co-found VIEW, which he lead to the title of Digital Agency of Year for 4 years in a row. VIEW is now the Portuguese branch of the Isobar Network. In 2014 he was invited to take over the creative leadership of the Spanish operation of Isobar where he moved between Lisbon and Madrid leading the creative and strategic output of both Isobar offices as Chief Creative Officer for Iberia.
João continued to develop his creative and leadership skills which lead him to create countless projects in the last decade for brands like Lipton, Adidas, Kia, GM, among many others.
During this time João collected several international awards at some of the most prestigious competitions, including The New York Festivals, LIA Awards, Cresta Awards, among others. He is frequently invited to participate in judging panels and conferences around the world.
Recently João was invited to become the National Curator for the use of Technology in the Creative Industry.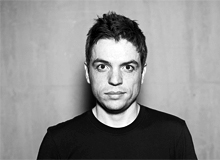 Raphael Franzini
Creative Director
The Community, Miami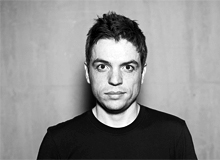 Raphael Franzini
Creative Director
The Community, Miami
Raphael Franzini is a Brazilian programmer whose work seeks to subvert technology to turn it into communication. Now working in Miami as the CD of the Community, he was the creative director at ad agency LDC (now Salve Tribal) to oversee projects that help bring brands and people closer together through technology.
He started his career in 2000 coding HTML pages for the news outlet Folha Online. And, despite having a degree in business, Raphael spent many years working as a web developer.
In 2010, he joined the creative department of LDC, where one year later he created Street Art View, for Red Bull. Being brought up in Sao Paulo, a city with a strong street art scene, this is still his favourite piece.
His efforts have been recognized at One Show, D&AD and more, including 15 lions at Cannes and the first FWA Site of the Month for Brazil. In 2013, he helped LDC to become the 5th most creative independent agency in the world according to Cannes Lions.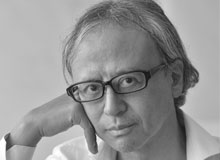 Yuya Furukawa
Chief Creative Officer
Dentsu Inc., Tokyo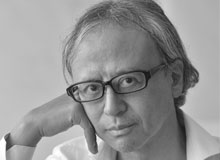 Yuya Furukawa
Chief Creative Officer
Dentsu Inc., Tokyo
Yuya started out years ago Dentsu as a TV writer, when advertising life was much simpler.
Under his leadership today, Dentsu's creative teams work on projects ranging from product development, branded content creation, pure content creation, including TV programs and movies, content export, space planning and design, digital platform development, business strategy and consulting, and PR to traditional advertising.
Yuya himself is also involved in government projects such as the Olympic Games and the National Stadium. He is also Director of Dentsu Lab Tokyo, an initiative to bring new forms of creation through technology by combining research, ideation, and development.
International accolades for Yuya include gold, silver, bronze awards at Cannes, D&AD, One Show and Spikes, among others, as well as Grand Prix at Adfest. In 2005, he won the Creative Person of the Year award of the Japan Advertising Agencies Association. He is also a familiar face as a judge at international awards, including Cannes, D&AD, Clio, Spikes and Adfest, and as a speaker at various conferences.
Besides his work as Chief Creative Officer, Yuya is also known for writing scenarios for TV and radio programs, lyrics for pop songs, and columns for a major national newspaper and an industry magazine.
He is also the author of the book 'All Work is the Work of Creative Direction'.
Yuya was Cresta's Grand Jury President in 2017.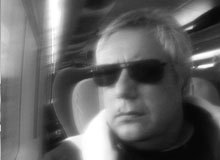 Xavier Garcia
Co-Founder & Strategic CD
Clackson, Barcelona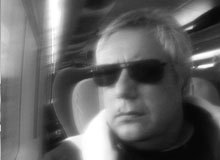 Xavier Garcia
Co-Founder & Strategic CD
Clackson, Barcelona
Xavi has been a Creative Director at MMLB and Bassat Ogilvy & Mather. And the Executive Creative Director at Casadevall, Pedreño and Publicis BCN. During his career he has won many Cannes Golden Lions, Clios, NY Festival trophy's, FIAP, Eurobest and Andy Awards.
Xavi is a member of the Catalan Advertising Association; a UAB (university) professor of a Master for Post-graduate and a UIC (university) professor of Advertising creativity.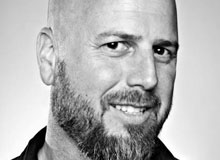 Mike Geiger
Founding Partner & CEO
Wolfgang, Los Angeles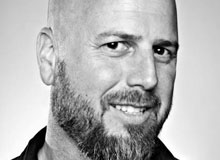 Mike Geiger
Founding Partner & CEO
Wolfgang, Los Angeles
For more than 19 years Mike Geiger has led multidisciplinary teams in strategy, branding, production and development of cutting-edge new media and advertising content for clients including HP, Adobe, Comcast, Sprint, Got Milk?, Gucci and the NBA.
After spending 18 month at David&Goliath, as Managing Partner/Chief Digital Officer, Mike has co-founded a new creative consultancy, Wolfgang Los Angeles which debuted in December 2016. Prior to David&Goliath, Mike spent 3 years at JWT, New York. In 2003 Mike started the Interactive Production Department at Goodby, Silverstein & Partners, San Francisco. In 2008 he became the agency's first Chief Digital Officer. Next to overseeing the production of all interactive and emerging technology projects, Mike was also in charge of improving and expanding and fully integrating the agency's digital offerings.
Work that Mike has produced has won numerous awards at the most prestigious award shows including: One Show Interactive, Cannes Cyber Lions, Clios, The Art Directors Club,D&AD and FlashForward. In 2009, Goodby, Silverstein & Partners also won Digital Agency of the Year at the Cyber Lions in Cannes, Interactive Agency of the Year at the One Show Interactive and also ranked #1 in the world in Interactive according to the Gunn Report.In 2010, Goodby, Silverstein & Partners was nominated as Digital Agency of the Year at the Art Directors Club.
Mike is also involved in many speaking engagements at venues like the CAT Conference, the nbc'09, the Creative Review Conferences, the LeBook Conference, the Clios and Flash Conferences like FITC and OFFF. He also guest lectures in the MBA program at Stanford University. Mike is a member of the International Academy of Digital Arts and Sciences and was honored as one of Madison Avenue's Top 20 'IT' advertising professionals in 2009. He is also a Charter Board of Director Member at 'Boulder Digital Works', an Advisory Board Member at The Creative Circus, as well as a Board Member at'CAT Creativity and Technology'.
In addition, Mike is also a frequent juror in award shows such as the New York Festivals, the Webbys, the One Show Entertainment, the One Show Interactive, the ADC Awards, the Clios, the London International Advertising Awards and the Seattle Show.
Before joining the world of advertising, Mike worked at design & production studios likeMethod, Spyplane and Thunk Design. Originally from Munich, Germany he now lives in San Francisco.
Mike graduated from the University of San Diego with a BA in Business Administration and received an MBA in Marketing Management from the University of San Francisco in 1995.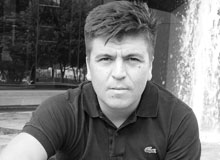 Pancho González
Chief Creative Officer & Co-Founder
Inbrax Chile, Santiago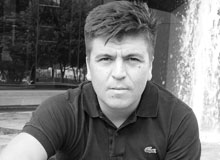 Pancho González
Chief Creative Officer & Co-Founder
Inbrax Chile, Santiago
Pancho González studied advertising in the "Universidad de Santiago" with additional Business Administration studies, currently coursing an EMBA, Berlin School at Steinbeis University. He has worked in the best Chilean advertising agencies (Ogilvy&Mather, IDB/FCB, Lintas, adn/Y&R, Wunderman, BBDO, RNL) and currently Chief Creative Officer at Inbrax Chile.
He has been judge at major worldwide advertising festivals, including Cannes, The New York Festivals, Art Director's Club, LIAA, Mobius, Webbys Awards, Ad Stars, Grand Jury at Cresta, FIAP, Effie Awards, Golden Awards of Montreaux, Cristal Festival, Eagle Awards, El Ojo de Iberoamerica, Bestadsontv and Achap (Chile), among many many others and was the first Chilean to chair the jury of the AME Awards in New York and teaching at Miami Ad School. He has been speaker in Costa Rica, Brazil, Argentina, Russia, United States, Korea and all Chilean universities that dictate advertising career. Also, Associate Member of IADAS (USA) and Mentor at Red de Mentores (Chile).
With more than 100 national and international recognitions (Cannes, ADC's, The New York Festivals, FIAP, Ojo de Iberoamerica, Young Creatives One Show, Effie, Grand Effie, Young Guns, Epica Awards, Cristal Festival, Creativity Awards, Cresta Awards, Fepi, Eagle Awards, AdStar, IAB, Achap, Archive, AdAge, Bestadsontv, Caracol de Plata, Mags, Caribe, Premios Queveo) and been director of the Chilean Creative Circle, is one of the most influent creatives in his market. Located in the top 10 worldwide creative raking by Bestadsontv (2009-2015), ranked number 2 overall Chilean creative directors at Lüerzer's Archive 2015 and Adlatina ranked his agency Chilean Top Ten at Crema Ranking 2014.
Throughout his career he has worked with brands like Cencosud, Domino's Pizza, 3M, Jumbo Hypermarkets, Duracell, Sony Ericsson, BancoEstado, Amnesty International, Natura, Movistar, Blockbuster, Publimetro, Unilever, KFC, British Airways, Bata, Tramontina and Parmalat, among others.
Last year: He had the honor to judge at the Executive Jury of New York Festivals (USA), Mercury Awards (China), Cresta Awards Grand Jury (USA), Communicator's Awards (USA), Effie (Chile), Mentorship at Torch Awards (USA), Webby Awards (USA), Wave Festival (Brazil), Mercury Awards (USA), Speaker at Miami Ad School (Brasil), W3 Awards (USA), Web Awards (USA) and Cristal Festival (France).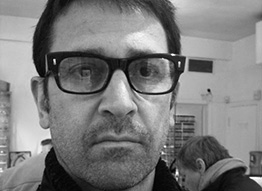 Scott Goodson
Founder & CEO of Strawberry Frog author of Uprising and investor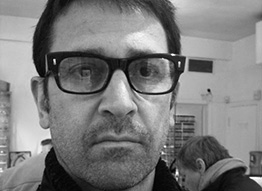 Scott Goodson
Founder & CEO of Strawberry Frog author of Uprising and investor

Scott is an experienced entrepreneur and angel investor in 10 companies. He is founder/CEO of StrawberryFrog, the world's 'first Movement Marketing, Advertising and Design company', based in NYC.
Scott brought the idea of brand-fuelled Marketing Movements to the world. He leads a private army of movement makers that develop external marketing movements to drive growth and internal movements to transform companies and drive behavioural change inside organisations. The true benefit is delivering growth, focus, speed expressed in his bestselling book Uprising: How to Build a Brand and Change the World by Sparking Cultural Movements' (McGraw Hill). For more than 25 years Scott has done this for the most iconic companies, brands and entrepreneurs. They include Emirates Airline, P&G, PepsiCo, Heineken, Jim Beam, J&J, Coca Cola, Google, Tesla, Mercedes, Pfizer, SunTrust, Natura Brazil, LG Electronics, Mahindra, Morgan Stanley, smart car, Asics, EMAAR, and the government of Dubai.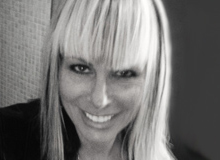 Laura Gregory
CEO/Founder
Great Guns, London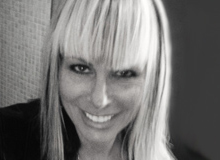 Laura Gregory
CEO/Founder
Great Guns, London
Laura is founder and CEO of Great Guns, the global production company that has offices in London, LA, Singapore, Hamburg, Shanghai, Prague, Mumbai and Tokyo.
Laura has worked in production for her whole career. Ads she has produced include the classic 'Cheat' for Guess starring Harry Dean Stanton & Juliette Lewis. 'Cheat' won over 64 global awards including 4 D&AD pencils. Other personal favourites include, AppealNow's 'Kicking' & 'Bingo' (2 x Gold Cyber Lions), Volvo 'Stormy Night' (AICP Gold), Droga5's V Australia '4320 LA/SYD' (Gold Lion), Nike Air 'Fresh Air' (British Arrows Gold), BBC Local Radio campaign (D&AD Pencil) and Nike Air 'Secrets' (D&AD slice).
In 2013/2014, Great Guns directors won several accolades including; Gold, Silver, Bronze Lions; Gold Ciclopes; Gold Creative Circle; Gold One Screen; Grand and Silver Cristal; Silver Shark; Official Honoree Webby Awards; Bronze and Merit One Show; Bronze Clio Sports; Best in Show; Shots Mobile Campaign of the Year.
Alongside traditional content execution, Laura has regularly collaborated with Cannes Lions Pharma Jury Foreman, Jeremy Perrott, and McCann Health to deliver inspirational speakers for three creative workshops in Berlin, LA and Tokyo. 2014 saw Laura join forces with the same team at the inaugural Cannes Health Lions where Laura created a popup restaurant for the McCann Health global team and sourced talent for Health Lions seminars and the awards opening host, Francesca Martinez. Laura has also sourced the talent for the DDB keynote speaker slot for SPIKES 2013 and Casey Neistat for Spikes 2014.
Laura is on the D&AD Board of Trustees and is a part of the LIZH Mentoring scheme to encourage new talent in advertising.
Laura is a popular juror and her jury duties include: Eurobest, APA 100, Shots, Cannes Lions, British Arrows, D&AD, AICP Awards, LIA, Hollywood A List.
Beyond advertising, Laura co-created and produced a prime-time drama for ABC/Sony and four feature films including the cult classic 'Split Second', starring Rutger Hauer and Kim Cattrall.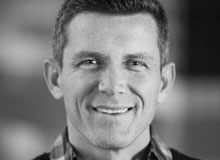 Matt Griffin
Founder & CEO
Deepend, Sydney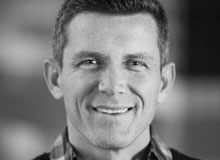 Matt Griffin
Founder & CEO
Deepend, Sydney
Matt Griffin is the founder and Chief Executive of Deepend in Australia, the highly awarded, digital brand communications agency with offices in Sydney and Melbourne.
With over 15 years experience in the design and interactive media, Matt was an active participant in the formative years of the digital communications industry, gaining valuable experience with Deepend in London, before setting up Deepend Sydney in 2000.
Matt has worked with a wide range of clients and industry sectors, including pioneering campaigns for British Telecom, BigPond, Nokia, Seafolly, Nickelodeon, Lion Nathan and Foxtel.
Under his management, Deepend has grown into a fifty person strong digital agency, with a diverse and talented team of account managers, designers, technical developers and film producers; although he still has a hands-on role offering key strategic insights and management across all client work.
An industry representative, Matt has been on many interactive panels and award juries both here and internationally, including the Interactive Marketing and Advertising Trends (iMAT) committee, the Internet Advertising Board (IAB) awards, Creative Standard Awards (CRESTA), the New York Clio Awards and the London International Advertising Awards (LIAA) and the Australian Writers and Australian Writers Art Directors Awards (AWARD).
Matt's vision for Deepend is to continue pushing the boundaries to remain at the forefront of design and technological excellence, and to help further Australia's reputation for world class digital communications.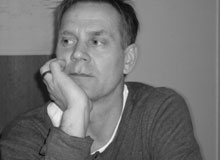 Jonbi Gudmundsson
Executive Producer
True North, Reykjavik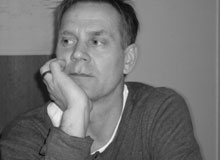 Jonbi Gudmundsson
Executive Producer
True North, Reykjavik
Jonbi was born in Reykjavík, Iceland. He started his career in 1995 as a Free lance Producer for various TVC's projects. In 1999 he became Executive Producer at Sagafilms and worked there in various positions (Marketing Manager; Head of TV Prod.) until 2008. In 2009 he headed off to the Czech Republic where he acted as the Executive Producer at Milk and Honey Films. In 2012, while he is based back in Iceland, Jonbi was the International Producer for Palma Pictures in Mallorca.
His credits include: 2006 - Executive Producer on Iceland's gold medal winner for best TVC of the year, Iceland Telecom, "Judas". 2007 - Executive Producer on Iceland's gold medal winner for best TVC of the year, Vodafone, "F… The System". 2009 - Co-Executive Producer on the feature film, "The Fourth Kind" for Universal Pictures and Gold Circle Films
Jonbi holds a Bachelor of Fine Art from New York University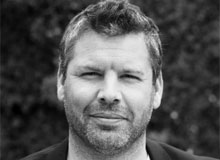 Cédric Guéret
Executive Creative Director
MullenLowe, Paris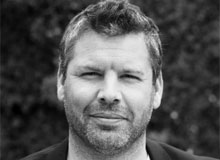 Cédric Guéret
Executive Creative Director
MullenLowe, Paris
Born in 1976, Cédric Guéret started his career at Young & Rubicam as a copywriter. He rapidly chose to turn to Digital and Marketing Services and joined JWT, where he worked on Mazda. He then moved to DDB Rapp Collins where he worked for 5 years on Audi and Playstation. He then arrived at Proximity BBDO, where he spent 8 years and became Creative Director for Mercedes, Jeep, Chrysler, Barclays and Thalys digital section. Cédric then became Executive Creative Director of OgilvyOne for 4 years and handled many digital and international budgets such as Nestlé, Mattel and American Express. He was especially noticed with the Scrabble Wifi campaign, which was multi awarded as the Creative Director both in digital and integrated. Prior to arriving at MulllenLowe he spent 4 years as the Executive Creative Director at Publicis Conseil.
Cédric has won many international awards during his career: Cannes Lions, London International Awards, Eurobest, NewYork Festivals, French Club des AD, Grand Prix Stratégies, Cristal Festival, One Show, D&AD.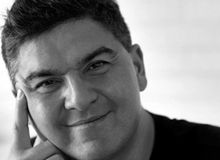 David Guerrero
Creative Chairman
BBDO Guerrero, Manila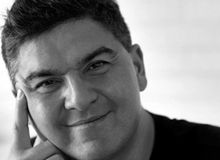 David Guerrero
Creative Chairman
BBDO Guerrero, Manila
David put his name on the door of BBDO Guerrero, Manila when it opened in 1998. And since then the office has been one of the most consistently awarded agencies in the region. In 2013 the authoritative Gunn Report ranked it as one of the top 50 creative agencies in the world. And in 2014 Campaign Magazine named him South East Asia Creative Person of the Year.
Among its clients are J&J, Pepsi, FedEx and the Department of Tourism. Last year, the agency's 'It's more fun in the Philippines' campaign created a new national catchphrase within days of its launch. It has been widely recognized for its effectiveness - most recently at the WARC Asian Strategy awards where it picked up the Grand Prix.
Previously he worked at Ogilvy Manila for three years where he won the country's first Grand Prix (at London International) as well as its first recognition at Cannes and Clio. Prior to that he worked in Hong Kong for five years, initiating a global campaign for Cathay Pacific with McCann and working on the government's environmental protection account at JWT.
He started his career in London with a mailer to John Webster who took him on placement at BMP. Subsequently working at a number of other agencies. He won his first award, for radio, at London's Creative Circle and years later headed the Lions Radio jury at Cannes. He has also headed juries at AdFest, Spikes and Melbourne's ADC and served on many international and local shows.
He is married to the editor of the multi-awarded adobo magazine which covers creativity and communications. And they have two children: a graduate philosophy student called Kimi and a high-school scientist called Mo. They occasionally compete for the privilege of walking a black labrador called Fender. However David believes his regular walks may have inspired his latest presentation: the Crap Ideas workshop.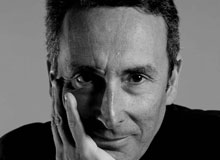 Ami Hasan
Chairman Perfect Fools / hasan & partners
hasan & partners, Helsinki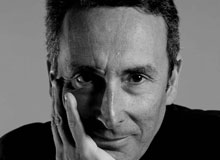 Ami Hasan
Chairman Perfect Fools / hasan & partners
hasan & partners, Helsinki
Ami is the Chairman of digital agency Perfect Fools, located in Stockholm and Amsterdam, and of ad agency hasan & partners, which is based in Helsinki and Stockholm. A true entrepreneur, Ami has started and built several agencies and later sold them to international holding companies. He together with his partners bought hasan & partners back from IPG less than four years ago. The agency was then 30 people and now they have five companies in three countries and a headcount of 150.
As well as receiving many industry awards, Ami has served as juror on a numerous awards shows including twice in Cannes Lions, twice in Clio Awards and twice in The Cup of International Advertising. He has been jury president in Eurobest, Moscow International, Golden Drum and Golden Hammer. He has been a permanent member of the Cresta Grand Jury since 2005.
"I love award juries. In a few days you get a great cross section of all the best ideas and best work produced in a year. It's always an inspirational experience and especially now - with all the hype around different flavours-of-the-month, algorithms, data, technology - a great reminder of why we are in this business in the first place. To tell great stories thru beautifully executed ideas and inspire and influence people.", Ami says.
Ami was Cresta's Grand Jury President in 2015.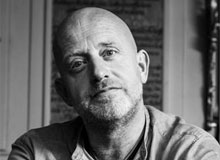 Guido Heffels
Creative Director & Co-Founder
HEIMAT, Berlin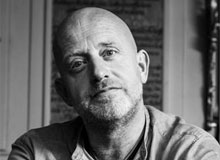 Guido Heffels
Creative Director & Co-Founder
HEIMAT, Berlin
Guido Heffels is Creative Director and one of the co-founders of HEIMAT, Berlin. In the second year of its existence, the advertising agency established at the end of 1999 was named Newcomer Agency of the Year. HEIMAT, Berlin, took fifth place in the national and twenty-first in the worldwide Creative Ranking in 2009. I n addition, the three founding members of HEIMAT, Berlin, were selected as Advertisers of the Year by the trade magazine Horizont. The agency in Berlin Kreuzberg now has 75 employees. Its customers include AUDI, Hornbach Baumarkt AG, Volksbanken Raiffeisenbanken, CNN International, McKinsey, Burger King, McFit and Fonic (O2). Like any other creative head in Germany, Guido Heffels has received more than 1,000 national and international awards.
Guido Heffels lives in Berlin. He has a son, but not a dog. And he most definitely doesn't play golf.
Guido was Cresta's Grand Jury President in 2013.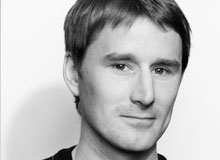 Simon Higby
Creative/Partner
NORD DDB, Stockholm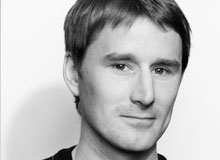 Simon Higby
Creative/Partner
NORD DDB, Stockholm
Simon Higby works for NORD DDB Stockholm where he has won numerous awards including the DDB networks first ever Titanium lion, a Cannes Cyber Grand Prix, two Eurobest Grand Prix's, 15 Cannes lions, 2 Gold and 5 silver eggs at Guldägget (Swedish awards) and the Bill Bernbach award for his work on Volkswagen and McDonalds.
He returned to the Stockholm office after a two-year stint at their sister agency DDB Copenhagen where he lead that office to their best ever result at Cannes.
He is a founder of The Fun Theory, a movement that is based on the simple idea that you can change human behavior for the better by making things fun to do. See more at thefuntheory.com
Simon is also an MBA candidate at The Berlin School of Creative Leadership and a contributor to The Huffington post and Forbes magazine.
Get in touch via twitter @simonhigby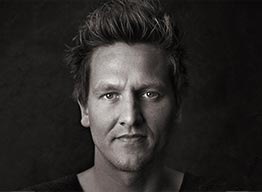 Pol Hoenderboom
VP Creative Director
BBDO Worldwide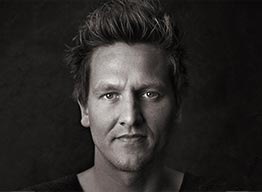 Pol Hoenderboom
VP Creative Director
BBDO Worldwide
Pol Hoenderboom is a VP Creative Director at BBDO New York and last year's Interactive Grand Prix winner. In 2010 he teamed up with his art director Bart Mol at Tribal DDB Amsterdam. Within a few years they were promoted to Creative Director overseeing international clients including adidas, Heineken and KLM Royal Dutch Airlines. His work was awarded at almost every award show out there. At some point The Gunn Report even told him he made the 2nd most awarded interactive campaign that year. In 2015 he moved with his family to the US to join BBDO New York. He loves the city and the work. Luckily the people in America love his ideas too. Last year alone Pol picked up over 90 awards and nominations that filled his desk with different statues; from golden lions, pencils, busts, cubes to shiny spirals. Pol is pretty bad in remembering people's names, but his brain for some reason does feel the need to remember all the cool ads from the 80's up until now -including the name of the agency and the creatives involved. Bart therefor calls him 'The Walking Advertising Encyclopedia'. Pol is super exited to see all the amazing entrees, as he will probably remember them for the rest of his life.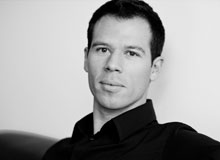 Markus Hübner
CEO
Brandflow, Innsbruck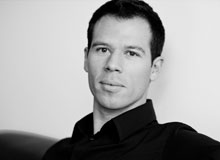 Markus Hübner
CEO
Brandflow, Innsbruck
Markus Hübner is CEO of Brandflow, an integrated branding and marketing agency. He guides brands into the new communications age. With over 15 years of experience in the Internet and interactive media environment he is one of the pioneers of interactive marketing and branding.
He has won numerous awards like Cannes, New York Festivals, Golden Drumstick, International Creative Excellence Awards, Golden Award of Mountreux and was elected into the New Media Creative Directors Forum, an ensemble of the leading 23 creative directors worldwide. Markus has been a regular judge and speaker at industry events, and has worked for clients which include, Coca-Cola, Red Bull, Swarovski, Burton, Barilla, Carrera, Zumtobel, Telekom Austria and Novartis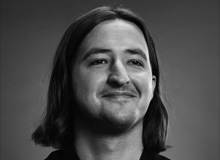 Peter Jaworowski
Exec. Creative Director & CEO
Ars Thanea, Warsaw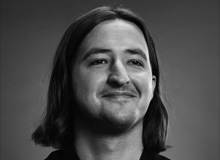 Peter Jaworowski
Exec. Creative Director & CEO
Ars Thanea, Warsaw
Born in 1986 in Bialystok, Poland.
One of the founders of Ars Thanea. Executive Creative Director since the very beginning of the company, became CEO in 2016. Created works for Fortune 500 companies including Nike, Channel, Hyundai, Discovery, HBO, Ubisoft, Nvidia, Disney or General Electric to name a few and reached wide audience worldwide.
Piotr received numerous international and domestic awards including Cannes, Lions, Promax BDA, Spikes Asia, One Show, AdFest, The Webby Awards, World Luxury Award, DMMA Online-Star, KTR and the FWA to name a few.
He committed to some of the world's leading advertising awards contests as a Grand Jury Member including New York Festivals, Cresta Awards, Promax BDA, Media Trends and Polish Cannes Lions Representative – KTR. Thanks to global exposure Piotr had a pleasure to take part in the international conferences as a speaker including Adobe Create Now, Academy Day #4 Venice, Montreal Meets 2, OFFF On Tour Pescara, FITC Amsterdam, OFFF Barcelona, Visuelt Oslo. Piotr is also one of the originators of Cannes Lions Imagination Day Conference – where he also acts as the curator of the speakers line up.
Piotr was listed at TOP 10 and TOP 100 Talent list by Adweek.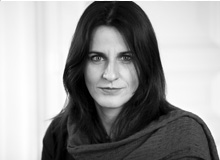 Bridget Jung
Executive Creative Director
Ogilvy Public Relations, Sydney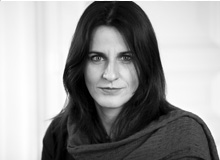 Bridget Jung
Executive Creative Director
Ogilvy Public Relations, Sydney
As of October 2017, Bridget is the new Executive Creative Director at Ogilvy PR where she will work across the agency's corporate, health, brand, business and technology capabilities, and work with Ogilvy PR's strategy team and account lead. Bridget joins from Marcel Sydney where she was the Digital Creative Director. Prior to moving back to Australia, she was the Chief Creative Officer at DigitasLBi Paris overseeing work across all clients including Nissan, La Poste, Evian, Hennessy, Michelin, Wonderbra, and Hermès. As Regional Creative Director for DigitasLBi Europe West, she drove creative in France, Belgium and the Netherlands. Bridget is Australian but has called Paris home since 2001. She graduated from Queensland College of Art with a Bachelor in Visual Design. She started at Wunderman, Sydney when it was all about CD-roms and banner ads. Moved to Euro RSCG, London when it was all about microsites and flash. Then OgilvyOne, Paris as Creative Director when it was all about Apps and Social. Bridget is excited about a new type of digital storytelling that harnesses technology to create engaging experiences between brands and their audiences. Her work has been recognised at Cannes, Eurobest, Cresta, Epica, ADC, European Art Director's Club and IAB. Bridget is a member of Creative Social and an editor at Adverblog. She enjoys red wine, cocktails and rugby but not in that order. Portfolio & contact https://vimeo.com/channels/bridoo twitter @bridoo (https://twitter.com/bridoo) LinkedIN http://www.linkedin.com/in/bridgetjung http://www.slideshare.net/bridoo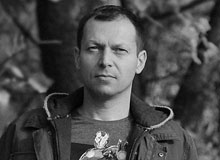 Peter Kačenka
Executive Creative Director
Wiktor Leo Burnett, Bratislava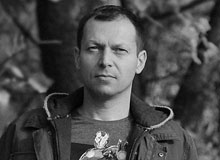 Peter Kačenka
Executive Creative Director
Wiktor Leo Burnett, Bratislava
Peter started his career in 1991 as a student Graphic Designer in the design studio with the longest name in Slovakia, "Wiktor has asked us to be his friends, Ltd." In 1992, Wiktor became a part of the Leo Burnett Agencies Network. After finishing his degree at the Slovak Technical University he continued to work with Wiktor as Art Director. In 1997 he became a member of the Art Directors Club in Slovakia /ADC/. Since 2005 he's been twice voted President of ADC Slovakia. Today he is a member of its presidium.
In the years that he has been with Wiktor Leo Burnett, he worked his way up to Executive Creative Director, becoming the only Slovak creative to win Golden Epica Award twice. Along the way, he has also collected other awards including Golden Watch Award, Golden Drumsticks and New Moment Award, Shortlists at Cannes Lions Festival, Grand Cristal and Cristal Awards, Global Award, Golds at Midas Awards and Golden Hammer, Michael Conrad Award and many national awards including two Grand Prix.
He has had a chance to participate as a member of the jury at Golden Drum festival twice, Louskacek - Czech national festival, New York Festival and many times at Golden Nail - Slovak national advertising festival. In 2003 he was awarded FILIP which placed him into the Slovak Creativity Hall of Fame, in 2010 he was awarded among the 75 others with Leo Burnett World Wide STAR Reacher Award and in 2011 and 2012 he was awarded Creative Director of the Year in Slovakia.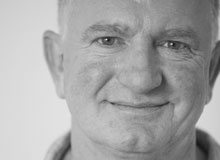 Dave King
Co-Founder & Creative Partner
WolfKing, Sydney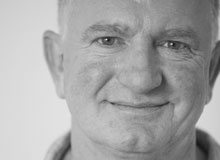 Dave King
Co-Founder & Creative Partner
WolfKing, Sydney
After 14 months as a contract Creative Director at DDB, and a year as the Executive Creative Director of Innocean Sydney, Dave has found a new home in Oz - his own agency, WolfKing. Prior to Innocean, Dave held the creative reins at Whybin\TBWA Auckland and was the ECD at M&C Saatchi New Zealand and along the way has held other senior CD roles at M&C Saatchi Sydney.
While Creative Director of AIM Proximity Auckland, Dave helped take AIM to the number two ranked DM agency in the world according to the Won Report, helped by AIM's multiple award-winning pieces The Yellow Treehouse Restaurant for client Yellow, and Valentine's Day for The Warehouse.
During Dave's seven years at M&C Saatchi Sydney, they won Australian Direct Agency of the Year six years in a row.
Dave has won over a dozen Cannes Lions, 30 Caples gongs as well as countless other local and international awards. After failing to convert his previous two D&AD Nominations, Dave finally won a Silver Pencil for The Yellow Treehouse Restaurant at this year's show.
Dave has judged at Cannes, Lynx, New York Festivals, LIA, AWARD, Caxtons, and been Jury Chairman at both AWARD and Asia Pacific Adfest. Dave was on the D&AD Direct panel in 2008 as well as their Direct panel.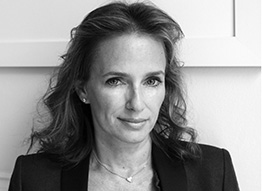 Dawn Laran
MD
Moxie Pictures, London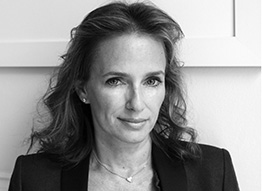 Dawn Laran
MD
Moxie Pictures, London
Dawn started in the industry in 1986 and worked her way swiftly through the ranks. By the latter part of the 90s she had worked with directing legends Frank Budgen, Paul Arden, Lester Bookbinder, Ridley Scott and Mark Denton, to name but a few.
Having worked at RSA, Gorgeous and Pink, among others, she moved to Godman in 2000 and developed close working relationships with David Bailey and Edgar Wright, with whom she still collaborates.
In 2005 she was approached by Moxie Pictures CEO Robby Fernandez, who spotted her strengths and taste immediately. Moxie London was born.
With Dawn at the helm for the past 13 years, both attracting named directors and nurturing new talent, the company's roster and reputation have flourished, and Moxie remains at the fore.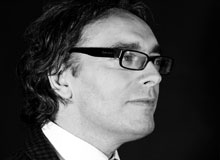 Carl Le Blond
Creative Director
London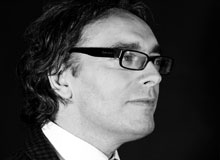 Carl Le Blond
Creative Director
London
Carl started in advertising as a junior creative at Ogilvy and Mather London. He quickly moved up to Creative Director. After ten years he moved on to Bates (C.D.), D'Arcy (C.D.) and McCann's (Exec. C.D.), winning a host of awards along the way including Cannes Gold, New York Festivals Gold, London International Gold, Gold Clio's, Bafta, D&ADs, BTA, Creative Circles, APG Grand Prixs and Gold's, Epicas and Esprix's.
After leaving McCann's and taking a short break from agency life, Carl returned as a director at Garrett's. In his first year he was nominated at Cannes in the young directors section. He then moved to Annex Films and shot campaigns for Wales Tourist board, Cancer Research and Golf Tourism, to name a few. His first short film "Dirtbox" was given Official Selection at the New York Short Film Festival and won Best Actor at Brooklyn International Film Festival. In 2006 Carl returned to Ogilvy, this time in the Amsterdam office as Group Executive CD for advertising, direct, activation and digital. In 2009 Carl moved to Ogilvy Group Moscow as chief creative officer. Now back in London since June 2013, Carl is directing commercials for Mad Cow Films.
Carl has been on quite a few International juries and recently hosted and judged NY Festivals and Cresta Awards in Amsterdam, The Red Apple in Moscow, Golden Drum in Slovenia. He is part of the ongoing Cresta grand jury; he has also judged D&AD, and London International Awards in most disciplines.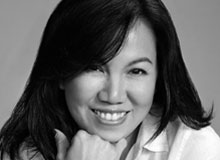 Gigi Lee
Chief Creative Officer
TBWA\Group Malaysia, Kuala Lumpur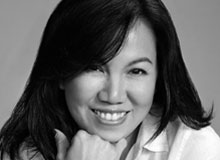 Gigi Lee
Chief Creative Officer
TBWA\Group Malaysia, Kuala Lumpur
Gigi's career started with a 'You had me at Helvetica' moment. Her foundation in art and design led her from one account to another, with bigger and greater responsibilities each time.
Some of the brands she's handled include Tiger Beer, Guinness, P&G, Toyota, Lexus, Colgate, Campbell's, KFC, ASTRO Broadcasting, and more. In her first 3 years as ECD, she won Best of Show and Agency of the Year at the Kancils. She was named World's 12th best ECD by The Big Won; and One of Asia's Top 10 Creatives by Adobo Magazine. As well, she took home heavy metal at ANDYs, ADC, Adfest, Cannes, Clio, D&AD, LIAA, NYFest, and One Show. You can also check out her work in Germany's M&K Museum's permanent collection.
At TBWA, she has been tasked to drive the creative output across all clients within the Malaysian outfit: TBWA\Creative Juice and TBWA\Digital Arts Network. Of course, it takes a strong team to make a real difference, and she is glad to be part of one.
Gigi was Cresta's Grand Jury President in 2018.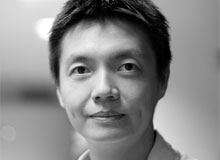 Kevin Lee
Founder/Creative Director
logicillogic, Shanghai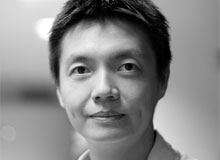 Kevin Lee
Founder/Creative Director
logicillogic, Shanghai
Kevin enrolled in art school at the age of six and had his first art exhibition at 12. For two years, he worked as an illustrator. When he moved to Beijing he picked up film directing skills and he later was shortlisted as a young director at Cannes and Adfest.
Over the past 26 years, he's worked for brands like Nike, Converse, The North Face, Lee Jeans, Sprite,Vitamin Water, Kartell, Toblerone, BP, Kodak, Brother, Unicef, Yahoo, QQ, Wechat, Tsingtao beer, Semir apparel and many local Chinese brands.

Prior to starting his new agency, Logicillogic late in 2016, Kevin was the Executive Creative Director/Partner at Leagas Delaney. Prior to joining Leagas Delaney, Kevin was ECD at Ogilvy Shanghai and Guangzhou. Under Kevin's guidance, Campaign Brief ranked Ogilvy Shanghai, China's #1 agency for two years. The agency also picked up more awards than any other agency at AdFest 2010.
Kevin's "Run Free" campaign for Nike was the second most awarded print campaign in the world according to The Gunn Report. He is ranked as the top creative for two years running in China and one of the hottest creative in Asia by Campaign Brief Asia.
He dedicates time to educate and spark the passion of young creatives by being a leader in One Show China's workshop, Portfolio Night China, as an ambassador in the Art Director's Club and as a judge for Young Guns Award. Recently he was nominated as the President Judge for the Youngstar Awards at Adstars in Busan.
Kevin also served on the judging panels at D&AD, One Show Interactive, London International Awards, New York Art Director's Club, New York Festival, Young Guns, AdFest, Adstars, Longxi, Asia Pacific Award, Malaysia Kancil Award, China 4A's and Panam Anim Shanghai Animation Film Festival.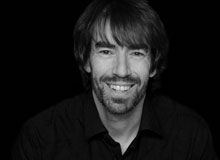 Jean-Paul Lefebvre
Founder & Creative Director
abracadabra, Nil St Vincent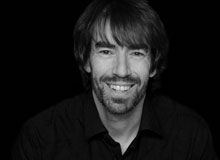 Jean-Paul Lefebvre
Founder & Creative Director
abracadabra, Nil St Vincent
Jean-Paul stated his career in the advertising industry 25 years ago. He has worked for several networks and local agencies. He was creative director at Leo Burnett Brussels from 2005 through 2010 where he won numerous international awards, including Cannes Lions, Pencils and Clios. At the start of 2011, he has just started his own agency.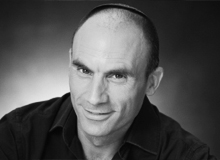 Yoram Levi
Partner & Chief Creative Director
Bruckner Yaar Levi Advtg., Tel Aviv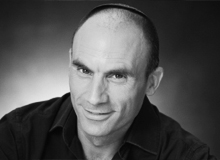 Yoram Levi
Partner & Chief Creative Director
Bruckner Yaar Levi Advtg., Tel Aviv
Yoram Levi is a Partner and Creative Director at Bruckner Yaar Levi Advertising. He graduated from the School of Advertising in Tel Aviv in 1993 and has worked in the advertising industry for over twenty years.
Yoram worked as a copywriter and then as Creative Director at Y & R Tel Aviv for 13 years. After that, he served for four years as the Deputy CEO of Saatchi & Saatchi Tel Aviv.
He has won 5 Gold Lions, and a Silver and Bronze Lion at Cannes festival. He also won the Grand Prix Festival in New York, and other awards including: Eurobest, Epica, Cresta and more.
Yoram was a judge at the Cannes Festival in 2011, judging in the Direct category. In 2012 the department he had headed was chosen as Agency of the Year by Saatchi & Saatchi EMEA.
Included among the international clients he has handled are: Orange, P & G, Ford, Heinz, Mercedes and more.
He currently has a weekly radio program about advertising on Radio Tel Aviv.
Yoram is married with three children, who are in fact his real bosses...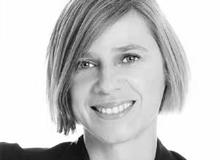 Sandra Loibl
Creative Director
Serviceplan Campaign 1, Munich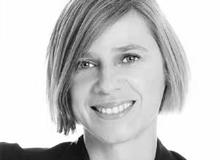 Sandra Loibl
Creative Director
Serviceplan Campaign 1, Munich
Sandra started as a designer in a tiny agency in a tiny town in Bavaria. Next she studied Communication Design in Nürnberg at the Georg-Simon-Ohm Universty in Nürnberg. After receiving her diploma she moved to munich and started as Art Assistant at Serviceplan Munich. And there she stayed. Now as Creative Director she works for accounts like sky, BMW Motorrad, HiPP, Consorsbank and many many more.
Sandra is member of the Art Directors Club Germany and has won more than 100 national and international awards like Cannes Lions, LIA, Eurobest, Clio, ADC, NYF, One Show, D&AD etc.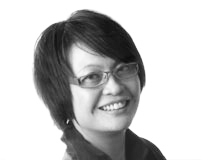 Kitty Lun
Head of Creative/Greater China
Facebook, Hong Kong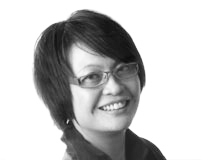 Kitty Lun
Head of Creative/Greater China
Facebook, Hong Kong
Born and educated in Hong Kong, Kitty majored in Communication at the Baptist University and later obtained a Master's Degree in Advertising from Syracuse University, New York.
Kitty started at Leo Burnett Hong Kong as copywriter and moved up to Creative Directorship before moving to Taiwan in 1988 to head up the Creative Department at Leo Burnett Taiwan. She joined McCann-Erickson Hong Kong in 1991 as Executive Creative Director.
In 1997, Kitty took up the challenge of agency management and joined Euro RSCG Hong Kong as Managing Director & Chief Creative Officer. She led the agency into the digital age by setting up the Interactive Division, which is the biggest and strongest among advertising agencies in Hong Kong. In 2000, Kitty turned a new page in her career by joining miclub.com, an Asian women's portal, as Chief Executive Officer. Returning to advertising in 2001, Kitty joined Arnold Worldwide China in Shanghai, as General Manager and Executive Creative Director. In October of 2006, Kitty joined LOWE China as Chairman and CEO, and was charged to rebuild the agency, post JV and now a fully owned entity and one of the nine hubs of the LOWE global network.
Kitty is one of the most awarded and respected advertising professional in Greater China. She chaired and judged at award shows in Greater China, Singapore, Indonesia, Korea, New York, Russia and Canada. Kitty has lectured at universities on advertising and is closely involved with the academic community in training advertising professionals. She served on several community boards for the Hong Kong Government. Kitty earned the honor of "Mother of Public Service Advertising" in Hong Kong in the 1990s for her active involvement in the cause.
In 2003 Kitty published her book "Advertising With No Lipstick" providing an in-depth insight on her unique philosophy on advertising and on life.
In 2005, Kitty was named top 10 Creative Directors of the Year and top 10 Distinguished Advertising Women of the Year. In 2008, she was honored the Distinguished Alumni Communicators Award by the Hong Kong Baptist University. And in 2009, she was honored the New York Festivals Creative Achievement Award. Kitty was named one of the top ten Distinguished Advertising Women of the Year in 2010.
Kitty was Cresta's Grand Jury President in 2006.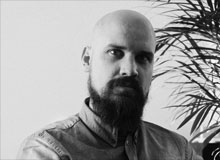 Klas Lusth
Executive Creative Director
Perfect Fools, Stockholm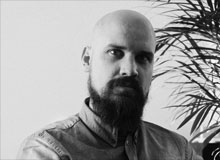 Klas Lusth
Executive Creative Director
Perfect Fools, Stockholm
Klas Lusth is the Executive Creative Director of the communications agency Perfect Fools in Stockholm. He started his career as a designer and programmer during the dotcom era, seeing the rise and fall from within Razorfish. Moving on as a creative he has worked in Stockholm, Los Angeles and London creating award winning work at agencies like Grey, DDB, Acne, Fallon, Dentsu and Naked.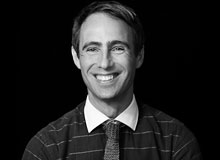 Fabian Mannheimer
Exec. Producer & Art Photographer
Stockholm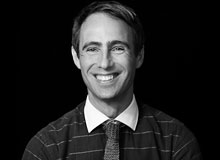 Fabian Mannheimer
Exec. Producer & Art Photographer
Stockholm
As most young men, Fabian Mannheimer considered himself predestined to change the world. As an initial move to achieve this modest goal, he chose Hong Kong, drafted for the launch of MTV Asia in 1991. As a young associate producer he seized the opportunity to launch shows like Headbangers Ball, MTV Asian Top 20 and MTV Mon Amour – shows, today nostalgically hardwired into the minds of a generation.
A few years later, his relentless love for storytelling brought Fabian back to Sweden. Here, in roles such as Agency Producer, Executive Producer, Head of Film and CEO, Fabian has played an integral part in the creative and commercial success of several production companies and advertising agencies (all with strange local names).
In 2005, Fabian founded It's Showtime, a digital production company that gained rapid global recognition, prosperous business as well as numerous awards won in: Cannes Lions, One Show, Epica, Eurobest and Cresta for brands like Volkswagen, Samsung, Kia Motors, Ikea, Carlsberg, Swedish Armed Forces and NIKE, Ford, Coca Cola, Mc Donalds, SonyEricsson, Unilever, Bosch, Proctor & Gamble, Electrolux and BMW.
Since 2014 Fabian Mannheimer has combined the running of a Scandinavian high-end production collective, with a parallell career in art photography as well as producing groundbreaking film projects.
Alongside day-to-day business, Fabian is involved in several start-ups, all sharing the common denominator: A changing-the-world-factor. But more than any other achievement, Fabian considers his three boys Max, Carl and Edward to be the crown(s) of his life career.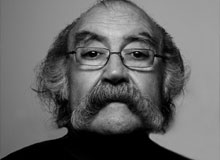 Phil Marco
Creative Director
Phil Marco Productions, New York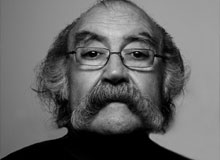 Phil Marco
Creative Director
Phil Marco Productions, New York
Phil Marco has created many memorable images in print, television, and cinema for clients throughout the world. His signature is graphic simplicity. He studied fine art at Pratt Institute and the Art Students League, and is the recipient of virtually every major award of excellence in print and cinematography.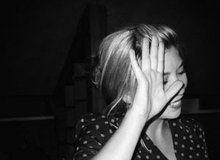 Zoe McIntosh
Director Sweetshop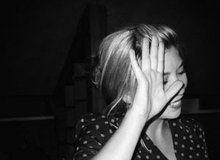 Zoe McIntosh
Director Sweetshop

Zoe's work thrives on finding unique characters and unearthing the stories that live inside. When it comes to hunting down unique characters for film and commercial work, she's in her element unveiling these best kept stories.
Finding the truth in any performance, she's at home directing one of New Zealand's most notorious Mongrel mob gangsters, and hanging out in boxing gyms and caravan parks where she discovered her main cast for her latest award winning short 'The World in Your Window'. Her genuine love of people and documentary background provides an authenticity, depth and nuance. Her most recent short film 'The World in Your Window' is a heartwarming tale of grief, family and circumstance and was awarded the prestigious Jury Prize at the 2017 Clermont-Ferrand International Short Film Festival, and won Best International Short Film at; Melbourne, Flicker Fest, Short Shorts Asia, Tahiti Film Festival and Vancouver Women in Film International Film Festival. It is also a contender for the 2019 Oscar's. Beyond her impressive success as a documentary and narrative filmmaker, Zoe has also shot campaigns for a host of major brands, including ALDI, Cadbury, Sky TV, Spark, ASB and YWCA. Zoe was named Cannes Lions Young Director of the Year in 2013 and she judged the 2017 D&AD Awards.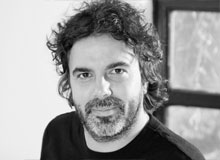 Diego Medvedocky
Chief Creative Officer
GREY Latinoamérica, Buenos Aires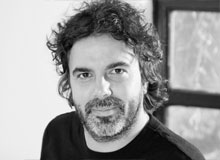 Diego Medvedocky
Chief Creative Officer
GREY Latinoamérica, Buenos Aires
Diego Medvedocky has been recently designated CCO of Grey Latin America, previously held the position of Vice President and Creative Director of Grey Argentina. Diego has been named Chairman of Latam's Regional Council, has formed part of the global council and has in addition recently been chosen as part of Grey's select P&G Global group.
He is 40 years old, during his career he worked at agencies such as Turner, Euro RSG, Publicis and Del Campo Saatchi & Saatchi.
Diego has been recognized in numerous national and international festivals, highlighting more than 40 Lions at the Cannes Advertising Festival. He was chosen by the Circle of Creatives of Argentina as the Best Copywriter of Argentina and integrates the Directive Commission of the CCA.
Under his management, Grey has been chosen as the Best Agency in Argentina in the Diente awards in 2014 and 2015, and was the most award-winning agency in the country at both national and international festivals in 2015 and 2016.
He grew up in José Mármol and has a daughter named Lola. He likes movies, reading and his last medical checkup the level of cholesterol yielded a result of 256.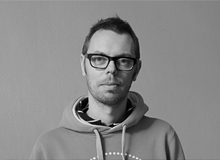 Olaf Meuleman
Creative Director
Antwerp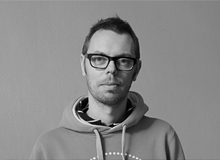 Olaf Meuleman
Creative Director
Antwerp
Olaf Meuleman started his career in advertising, but quickly switched to television. As a television creative he created game and comedy shows. After a few years of learning the rules of entertainment, he switched back to advertising in 2007. He landed at Antwerp based agency 10 advertising, where he worked his way up from copywriter to creative director. Early 2014 he joined Belgian top agency Duval Guillaume as a creative for a few months but quickly moved on to become Creative Director and Managing Partner of Saatchi & Saatchi Belgium.
In his career, as a creative and as a creative director, he has collected numerous honours and awards at festival like Cannes Lions, Eurobest, New York Festivals, Cresta Awards, Creative Club of Belgium, etc.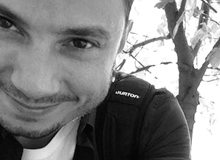 Moe Minkara
Creative Director/Owner
mink, Beirut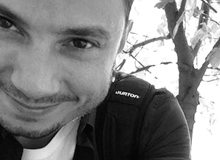 Moe Minkara
Creative Director/Owner
mink, Beirut
Moe Minkara has now launched his own agency, mink! Prior to opening up his agency, Moe held posts as the Executive Creative Director of Leo Burnett MENA and as the Regional Executive Creative Director at Memac Ogilvy responsible for the Levant & North Africa region. Moe has over 20 years of experience in advertising from the Middle East to London and then Zagreb where he was the Creative Director of Bruketa & Zinic and a co founder of Brandoctor.
His experience has won him numerous awards from around the world such as the New York Festivals, Epica, London International Awards, Art Directors Club, D&AD London, MIAF-Moscow, Clio, Dubai Lynx, Red Dot, and many more. Along the years he was also a Jury member at various international advertising festivals.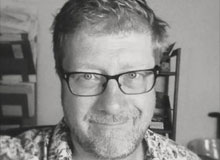 Normand Miron
Digital Strategy & Creative Planner
Miron & Cies, Montreal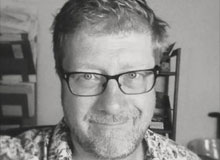 Normand Miron
Digital Strategy & Creative Planner
Miron & Cies, Montreal
Established as a heavy-hitting interactive creative in Canada and a fierce defender of brillant interactive advertising worldwide (he's been on many international juries such as London International Awards, New York Festival, Mobius, Applied Arts, Digital Marketing Awards, and of course Cresta!).
Norm has received over 130 awards both here and abroad for major clients such as Volkswagen, Budweiser and Air Canada. After heading interactive creative department in three major Montreal interactive agencies (Palm Havas, Marketel McCann-Erickson and Ogilvy Montreal), he now runs his own strategy and creative consulting firm, miron.co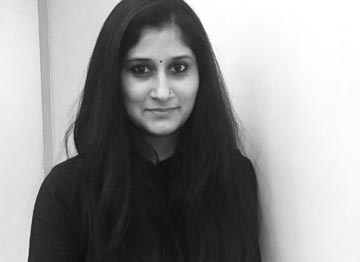 Vasudha Misra
Executive Creative Director
BBH India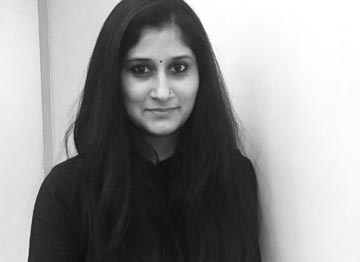 Vasudha Misra
Executive Creative Director
BBH India
With a degree in Mass Communication, Vasudha started her career in social communication. However, soon realizing that she was more suited to selling soap than starting a movement for popularizing vasectomy, she switched over to the more capitalist branch of communication.
In the past 17 odd years. she has launched the first few dot coms of the country with some iconic work on Naukri.com, Jeevansathi.com and 99acres.com. She then went on to launch and head the most maverick telecom brand - TATA DOCOMO.
Currently she is responsible for the work done on Tinder. FabHotels. Havells RO Water Purifiers (Paani se panga mat lo). and Havells lighting.
Vasudha has been in the under 30's hot creatives list by Brand Equity, featured as one of the most inspiring women in Media and Advertising in a piece done by India Television on Women's Day. And has also been a part of the Grand Jury at the New York Festivals and recently AdStars 18. She has also been recognized for her contribution to gender sensitivity, and one of her works has been awarded the Laadli Award. She also writes and comments on women's portrayal in advertising from time to time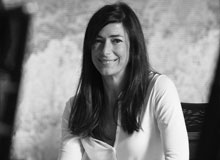 Judite Mota
Executive Creative Director
Y&R, Lisbon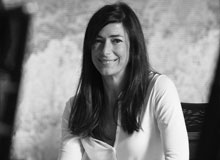 Judite Mota
Executive Creative Director
Y&R, Lisbon
Born in Santarém a small town near Lisbon Judite has a degree in Journalism by Universidade Técnica de Lisboa. She started as a copywriter at DDB but could as easily have been a journalist had a placement at a newspaper appear before that opportunity at DDB. Maybe it was meant to be, because she has never left ad agencies ever since, working also at O&M and Y&R, Nova, Bates/Redcell and back again to Y&R. Awards include Cannes, Eurobest, Epica, Cresta, New York Festival, London Festival, Montreux, Fiap as well as Clube de Criativos de Portugal. She has also been in many jury panels around the world. She has two sons and a passion for travelling to faraway places. And after all these years she still finds it strange to write about herself in the third person...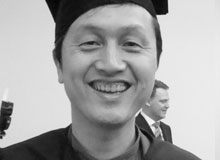 Yukio Nakayama
Creative Adviser/Manager
Dentsu/Cat's Paw, Tokyo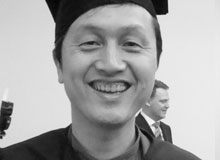 Yukio Nakayama
Creative Adviser/Manager
Dentsu/Cat's Paw, Tokyo
Yukio Nakayama graduated from Kyoto University with a major in biophysics. After 7 years at Dentsu, his team received their first Grand Prix in the radio category at an award show. Since then, his team has won 12 Grand Prix at both international and domestic awards.
Yukio has also been an experienced judge, and has fully enjoyed joining jury panels at Cannes, Clio, Cresta, AdFest (Jury President), AWARD, SpikesAsia, MENA Cristal Awards, AdStars, and the CUP among others, always gaining a lot from the whole experience. He has written three books on advertising creativity in Japanese with colleagues at Dentsu.
In 2006, Yukio returned to the academic field after 30 years, by becoming the only Asian in the inaugural class at the renowned Berlin School of Creative Leadership headed by Michael Conrad, the legendary ex-Global Chief Creative Officer of Leo Burnett. He wore two hats until he graduated with an MBA in 2008, as one of the top three attendees.
When he is not working, Yukio leads a happy, slow life in the suburbs of Tokyo, with his wife Sachiko who has been the best radio commercial writer/director in Japan, and with their two cats Uru and Daioh. He has started a small creative corner shop inside Dentsu, coined "Cat's Paw", to help his colleagues who need even a helping paw from a cat.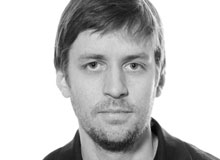 Erik Norin
Creative Director
Mother, New York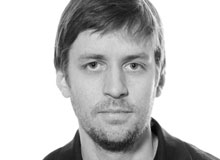 Erik Norin
Creative Director
Mother, New York
Erik is the Creative Director at Mother, New York. Prior to joining the agency, he worked at 72and Sunny. Before that he was the Interactive Creative Director at Wieden+Kennedy and Creative Director at R/GA - named 'The Digital Agency of the Decade' where he worked with clients such as MasterCard, McCormick, Microsoft and Impulse. Before joining R/GA Erik worked as a Senior Creative & Creative Director with Swedish agency Farfar for 8 years. Farfar was one of the world's most successful digital agencies - ranked by The Gunn Report among the top 5 for the last five years, peaking at #1 in 2007.
Erik has has created numerous global, award-winning campaigns and worked with brands like Absolut Vodka, Adidas, Bjorn Borg, N-Gage, Nokia (including the pitch that won owners of Farfar, Isobar, the Global Digital Nokia account), Red Bull, Heineken and a bunch of Swedish brands. Before Erik joined Farfar he worked at awarded agencies Houdini (Sweden) and Dennis Interactive in New York.
Erik has also acted as everything from CEO to janitor of his own company. Erik has as background as a Flash artist/Interactive designer and have studied script development, drama production, motion graphics/design, advertising, media, communication and more.
Erik has been a frequent member of national and international jurys and he's held workshops in Cannes and other places. He was also in charge of the Farfar Academy - an education set up with renouned ad school Berghs in Stockholm, Sweden - educating young (digital) creatives and strategists. Erik was also recently shortlisted as Sweden's most influential digital creatives and in March of 2011 Erik was listed as the 9th best Creative Director in the World. (http://www.wuv.de/nachrichten/agenturen/die_besten_kreativdirektoren_der_welt).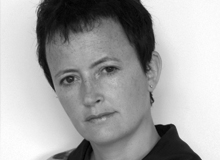 Patou Nuytemans
CEO MENA & Chief Digital Officer EMEA
Memac Ogilvy, Dubai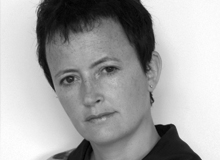 Patou Nuytemans
CEO MENA & Chief Digital Officer EMEA
Memac Ogilvy, Dubai
Patou is the proud partner of a digital gadget man, not too horrible step-mum of an 'all-ways-on' teen and an in-love mummy of a 6-year old digital native whose favourite pet is a virtual one.
She is also the living proof of Ogilvy's reputation as a true, active network. In her 22 Ogilvy-years she has worked in Brussels, Paris, New York, London, Cape Town and now Dubai! After getting her feet wet in direct & relationship marketing at OgilvyDirect Belgium, she became the Benelux Direct & Online Communications Manager for Microsoft in 1995. She returned to Ogilvy in 1998 as the European Integrated Client Service Director for IBM Software, based in Paris. In 2000 Patou became Ogilvy's first Global Knowledge Manager in New York. Under her guard Ogilvy's intranet became an invaluable resource for employees in 474 offices around the world. In 2003 Patou joined the Ogilvy EAME team as the region's Digital Leader. She continued this role from South-Africa and combined it the following 3 years with that of Ogilvy Cape Town's Customer & Digital Strategy Director. After her return to London, she was promoted to EAME Chief Digital Officer with a remit to implement the Digital@Ogilvy strategy she established, to lead the digital community and capabilities across Ogilvy disciplines and to help Ogilvy's key clients transform to become 21st Century Marketers. She is also a member of the OgilvyOne Worldwide board.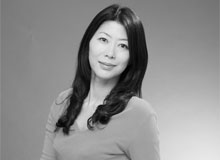 Masako Okamura
Executive Creative Director
Aspac Creative Communications, Manila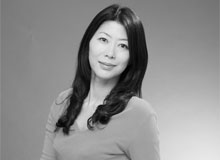 Masako Okamura
Executive Creative Director
Aspac Creative Communications, Manila
"Advertising can do things that politics or other systems can't." More than ten years ago, these were the words of a reckless girl, Masako Okamura. Masako is the first Female Creative Director at Dentsu and the pioneer among women. Once a week, Masako lectures at a university.
Masako's works are recognized in many awards, including Cannes, Clio, Spikes, London International Awards and AdFest. She has judged for Clio, YoungGuns, AdFest, Cannes, Mediaspikes, One Show, NY ADC and many regional awards. Her public service ads for the Ad Council (in Japan and the U.S.) are now put on a schoolbook in France. Other works are for Liberal Democratic Party (for PM Junichiro Koizumi), Toyota, Shiseido, Suntory, Thai Airways International and Shizuoka broadcasting. She was chosen one of the Asian Top 10 Creative Directors in 2007 by Media magazine.
She is a trendsetter who spread the word 'Kawaii' in introducing culture of Japan in many countries. Her first book is 'How to Be a Copywriter' In 2010 she's due to publish her second one but she couldn't make it… She loves wine and football, and didn't join Cannes 2010 as she devoted her body and soul to writing a daily column about World Cup 2010.
Twitter account: @masakokawaii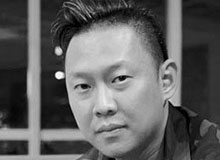 Cheelip Ong
Chief Creative Officer
Wunderman, Singapore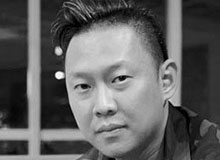 Cheelip Ong
Chief Creative Officer
Wunderman, Singapore
Cheelip is a hybrid creative leader with over 17 years of integrated advertising experience, having successfully helmed creative departments in markets as diverse as Singapore, Vietnam, Tokyo and China.
He has won advertising awards across multiple categories at international, regional and domestic award shows such as: CLIO Awards, One show, Cannes, Communication Art Annual, ADFEST, Spikes, BUSAN AdStars, Global Best Digital Advertising Awards, London International Awards, Creative Circle Awards, ROI Awards, China International Advertising Awards, Tiger Roar Awards, Red Dot Design Awards, Times Asia-Pacific Awards, IAI International Advertising Awards, EFFIES, just to name a few. He also helped break a Guinness World Record for his activation campaign for Didi App in China.
Cheelip was a guest speaker at the 2014 International Advertising Association World Congress and was named by ChinaSmack.com as one of the leading advertising creatives in Greater China.
He has been a jury member at the 2016 China Content Marketing Awards, 2016 ECI Awards (E-Commerce Innovation Awards) and 2016 and 2017 AD STARS Advertising Awards in Busan, One Club Young Ones Jury (as well as being the One Club Young Ones Advisory Board member) from 2017 to 2019, 2018 LIA Awards and Cannes Lions 2018 for its first ever Creative e-Commerce category. In 2018, he was named by Campaign Asia as a Digital A-list Achiever in China in 2018.
During his leisure time, Cheelip enjoys unwinding with a glass of aged single malt whisky, with a cigar in hand.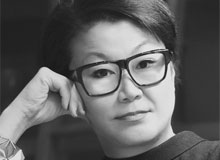 Helen Pak
Chief Creative Officer
Grey Group Canada, Toronto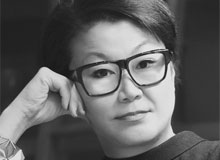 Helen Pak
Chief Creative Officer
Grey Group Canada, Toronto
Helen is the Chief Creative Officer for the Grey group in Canada with offices in Vancouver, Toronto and Montreal. A 20 year industry veteran, Helen has worked at agencies including Saatchi, Taxi, JWT, Ogilvy, Havas and as Creative Director at Strawberryfrog in Amsterdam. At Ogilvy, Helen was on the original global team for the highly recognized Dove Campaign for Real Beauty and helped launch the award winning initiative in North America and Europe. Helen has also worked as a Creative Strategist at Facebook and Instagram and leading Facebook's Creative Shop in Canada. Prior to joining Grey, Helen was CEO and CCO for Havas Canada.
Her work has also been recognized as creative and business success stories in North America and Europe with clients including Toyota, Unilever, P&G, Novartis, American Express, Telus and Kraft. In addition to her work being recognized at national and international awards shows including Cannes, One Show, Clios, Effies, her longer format branded content films have been awarded at Film Festivals including the Toronto International Film Festival, Palm Springs, the Genies and HotDocs.
Active in the advertising community, Helen is on the Board of Directors for the Advertising and Design Club of Canada and has been on juries for award shows including One Show, Clios, Communication Arts, New York Festivals, Canadian Marketing Awards and the D&AD.
Prior to her career in advertising, Helen was a Governor General award winning Architect and graduated with honors from the University of Toronto.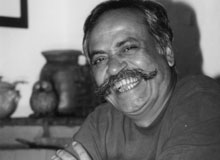 Piyush Pandey
Exec. Chairman & Creative Director/South Asia
Ogilvy, Mumbai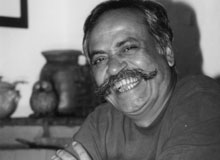 Piyush Pandey
Exec. Chairman & Creative Director/South Asia
Ogilvy, Mumbai
Piyush Pandey doesn't have a job.
He has been named the most influential man in Indian advertising seven years in a row by The Economic Times, India's premier business paper. Under his leadership, O&M India has won twenty five Lions.
In 2004, Piyush became the first Asian to be the president of the Cannes jury. He is the only Indian to have won three Grand Prizes at the London International Advertising Awards.
But Piyush doesn't think of advertising as a job: "When you're having so much fun, how can you call it work?"
Before he 'quit working', Piyush was a professional cricketer and tea-taster. Then in the 80s he put away his teacups and hung up his ball-guard (!) to join Ogilvy & Mather, Mumbai. He became its national creative director in 1994. And was inducted to Ogilvy's worldwide board in 2006. More recently, Piyush has been appointed as Vice-Chairman, Asia-Pacific.
Under Piyush's leadership, O&M India has become a creative powerhouse : It has been named India's most creative agency ten times in the last eleven years. India's leading business daily Economic Times has rated O&M as the numero uno agency across all parameters seven times in a row! With over 500 Indian and international awards gracing its shelves, Ogilvy India is ranked amongst the most creative offices in the entire network.
Then 2009 happened. When every agency was dreading the global financial meltdown, O&M India bucked the trend under his stewardship and was awarded the Office of the year by Media magazine.
2009 was also the year that saw another rage consume one billion Indians, courtesy Piyush He let loose the adorable Vodafone Zoozoos on the unsuspecting viewers and it set the country ablaze. It went on to capture every possible media space and imagination.
Piyush was awarded the Lifetime Achievement Award for 2010 by the Advertising Agencies Association of India.
Ad Club Mumbai voted Piyush's commercial for the adhesive brand Fevikwik as the commercial of the century. And his work on Cadburys, as the campaign of the century. Not surprisingly, people in India refer to chocolates as Cadburys.
Piyush hates being called the Godfather of Indian Advertising, a title often thrust upon him. He would rather be known as the Minister of Fun at O&M Advertising.
Piyush was the Cresta Grand Jury President in 2009.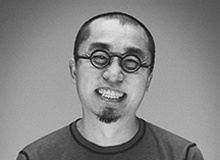 Kum-Jun Park
Founder President & Creative Director
601bisang, Seoul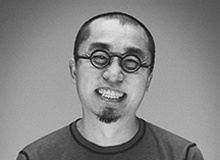 Kum-Jun Park
Founder President & Creative Director
601bisang, Seoul
He studied graphic design at Hong-ik University and worked as an art director at Cheil Worldwide before he founded 601bisang in 1998. From 2003 he managed "601 Artbook Project" for 8 years. He has won red dot: Agency of the Year 2012, Red Dot Award 2012 (Grand prix), The International Poster Triennial in Toyama 2018 (Bronze Prize), Hong Kong International Poster Triennial 2017 (Judges Award), Shenzhen International Poster Festival 2016 (Grand Prix), Golden Bee 11, Moscow International Biennale of Graphic Design 2014 (Grand Prix), The New York ADC 2002 (Gold Medal), The One Show 2013, 2014 (Gold Pencil), I.D. Annual Design Review 2009 (Best of Category), Trnava Poster Triennial 2009 (Special Award) and China International Poster Biennale 2011 (Grand Prix). He participates in various international exhibitions and his works are housed in museums all around the world.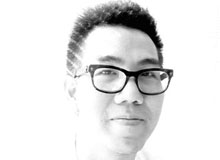 Asawin Phanichwatana
Executive Creative Director
GREYnJ United, Bangkok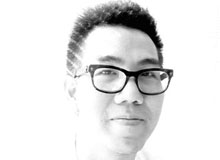 Asawin Phanichwatana
Executive Creative Director
GREYnJ United, Bangkok
Graduated with Second Honor from Silpakorn University, the country's best art school, Asawin started his advertising journey in some of the world's leading agencies in Thailand. After garnering a handful of local and international awards, he was recruited by some of the top agencies in Hong Kong. And then he brought home even more awards when he joined Euro RSCG Bangkok, where he brought the company back to the spotlight by winning in all the major international award shows within just two years. His inexplicable obsession with dimsum and street art eventually brought him back to DDB Hong Kong. To date, Asawin has won 76 medals in international award shows, with 11 of those being Lions, and over hundreds of medals in local award shows. He is currently the Executive Creative Director at GREYnJ United thailand.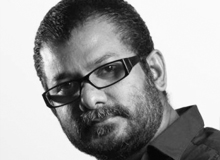 Subhash Pinnapola
Chief Creative Officer/Founder
Storybook, Colombo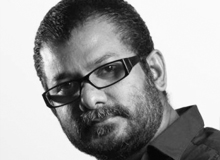 Subhash Pinnapola
Chief Creative Officer/Founder
Storybook, Colombo
Born and raised in Sri Lanka, Subhash is one of the most awarded creative people in Sri Lankan advertising. His brand stories brought out culture and people through emotion and feelings - work that's unique and groundbreaking. This naturally took his work to the world stage. He was into several creative networks like O&M, JWT, LOWE, Leo Burnett and TBWA before he found his independent agency Storybook. He has won awards at Cannes, Spikes, Adfest, Appies, Adstars, AME, Epica, Midas, AWARD, Cristal, Sharks, Davey, Cresta and ONE SHOW. He has also given his expertise to many international award shows as a jury member.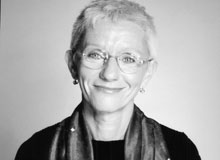 Milka Pogliani
Creative Director
Milan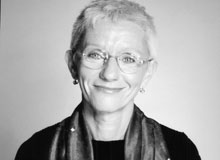 Milka Pogliani
Creative Director
Milan
Milka started her career by joining a group of directors with RAI (Italian State Television) as a screen-writer.
After a few years she accepted a job offer as a copywriter in advertising. She reaped her experience by working for international networks, such as JWT and Benton & Bowles. In 1979, she started to work with McCann Erickson as a senior copywriter, then as Executive Creative Director, and then in her final role as Chairman European Creative Council EMEA – Europe, Middle East, Africa; Chairman and Executive Creative Director, McCann Worldgroup Italy.
She has taken part on the Juries of the most important international advertising festivals (Cannes, Clio, Cresta, Andy Awards, Eurobest and Golden Drum).
As a Creative Director she has won many international awards including the Grand Prix, gold, silver and bronze Lions at Cannes Festival and other awards including the New York Festivals, Cresta International, London International Advertising Awards, Art Directors Club of New York, Art Directors Club of Europe, Eurobest (London), besides prestigious Italian creative awards.
From 1999 to 2002 Milka was Chairman of the Art Directors Club of Italy.
Milka was the Cresta Grand Jury President in 2008.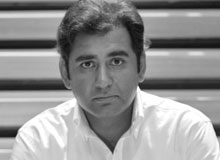 Karpat Polat
Creative Chairman
K A R P A T, Istanbul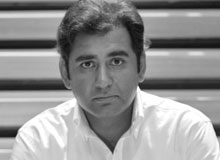 Karpat Polat
Creative Chairman
K A R P A T, Istanbul
Karpat Polat has started another chapter in his career by forming his own agency - K A R P A T! The first chapter of his stellar career came in 1998 at JWT. After several years there, he moved to Medina Turgul/DDB for another couple of years. He then continued his career in a local agency where he won the first of his many international awards. During this period, he laid his eyes on the Brazilian creative scene and when the opportunity arose in 2004, he moved to Sao Paulo.
In Karpat's leadership, DDB&Co. Istanbul has been chosen "Agency of the Year" in the third ranking at Cannes Lions 2009, an unprecedented achievement in the Turkish advertising sector. Shortly afterwards, DDB&Co. won Turkey's first Grand Prix in Epica Awards, Epica D'or in 2009. And in 2010, DDB&Co. won 3 Grand Prix at Golden Drum Festival and was named Agency of The Year, which led to DDB's becoming Network of The Year at Golden Drum.
He is the first Turkish creative to bring home a Lion; he also holds the most, with 19 Cannes Lions. According to Luerzer's Archive rankings, Karpat Polat is one of the top ten copywriters in the world. According to the Big Won report, he is one of the top 5 Creative Directors in the world. Recognised by Turkish Time as one of the top 50 Turkish creative individuals, he is the only adman in Fortune Turkey's 40 Under 40 list.
His work has been awarded for both its creativity and effectiveness, including Gold, Silver and Bronze Effies and more than 80 Crystal Apples, Turkey's advertising creativity awards.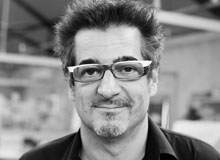 Jose María Pujol
CEO/Chief Innovation Officer
Talking Things Agency, Madrid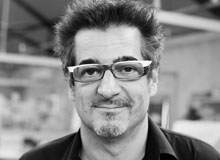 Jose María Pujol
CEO/Chief Innovation Officer
Talking Things Agency, Madrid
Jose María has worked in the most creative Spanish agencies for more than 25 years. He is one of the five most awarded Spanish creatives in the world and highly valued by the clients (top 10 list). Among his achievements, are to nominations for "Agency of the Year" and many creative awards.
Jose María has been a jury member in almost every advertising festival all over the world: Cannes, Clio, Eurobest, New York Festivals, El Sol, among others. He has been invited as a lecturer by many American Universities and Creative Circles.
Jose María clients include: Coca-Cola, Danone, Kraft, El Corte Ingles, Schweppes, Telefónica, Repsol TPF, J&B, Iberia, Pepsico, Yellow Pages, SEAT, Ford, Donuts, Nissan, Roca, Fotoprix, Samsung, Campofrío, Campari, Smirnoff, Nestle, Tío Pepe, Citibank, La Caixa, Zanussi, Alcampo, among others.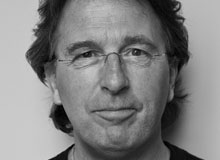 Brad Riddoch
Owner & Operator
riddochcommunications, Toronto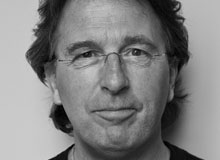 Brad Riddoch
Owner & Operator
riddochcommunications, Toronto
Brad is a multi-national agency refugee having spent most of his career at the Canadian versions of JWT, McCann and Ammirati, first as a copywriter later as a creative director. His last big agency job was at Cossette then Canada's largest advertising agency. He has won awards from around the world. He has judged awards from around the world.
Brad started his own firm in 1999, believing there was a smarter, faster and more efficient way to develop ideas that work. And he continues to work very hard to prove this everyday from his offices in Toronto, Canada.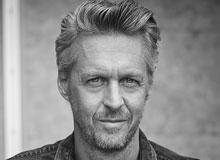 Eric Schoeffler
Exec. CD Europe & CCO Germany
Havas Worldwide, Düsseldorf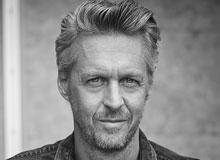 Eric Schoeffler
Exec. CD Europe & CCO Germany
Havas Worldwide, Düsseldorf
Eric Schoeffler is Executive Creative Director Europe & Chief Creative Officer Group Germany at Havas as of September 1st, 2016.
Eric entered the Ad-business in 1994 at a midsize independent agency in Cologne. He was the king of the color copier for a while, but 5 years later he left the agency as Group Head Art.
He then signed at DDB and stayed for the next 17 years. Starting as Art Director at DDB Düsseldorf he worked for clients like Henkel, Axa and Volkswagen.
In 2004 he was appointed to the Board of Directors. As ECD and Managing Director he helped to attract new clients like Diesel, Ebay, Premiere (Sky) or Pernod Ricard and helped to start a new creative area for DDB in Düsseldorf winning the first lions for this office.
In 2011 Eric was asked to become Chief Creative Officer DDB Germany with the task to form and lead a new agency born out of the fusion of DDB and Tribal DDB with 4 offices in Berlin, Düsseldorf, Hamburg and Vienna. With his open and inquisitive nature he positively influenced the new fusion of digital and creative. During this time DDB Tribal managed to win not only about 45 Lions, but also Cyber Gold Lions, Webbys and fwa awards for clients like Volkswagen, Ikea or Deutsche Telekom. In 2013 he was appointed to the DDB Global Creative Council.
Eric is a member of ADC Germany, D&AD, One Club and Bayern München. He has served most international relevant juries like Cannes Lions, D&AD, Clios, NY Festivals, Andys, Lynx or AdStars. Eric has two daughters, recently got a dog, is vegetarian and a confessed vinyl junkie.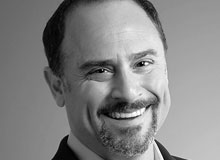 Scott Sorokin
Global Head of Ditigal
Infosys, New York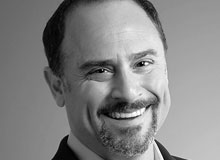 Scott Sorokin
Global Head of Ditigal
Infosys, New York
Scott Sorokin, a digital communications expert who has worked with a wide range of global marketers, joined Infosys in 2016 as Global Head of Digital. Prior to this move he held the position of Chief Stategy Officer at Razorfish Global and Rosetta where he worked across all agency Business Units and clients to serve as a catalyst for change and drive innovation with measurable results.
Scott has served as strategist, advisor and futurist to Fortune 500 companies and executives for over 25 years. With a rare combination of CXO level planning, creative and media experience, Scott is able to translate the complexities and uncertainties of the ever-changing digital world into actionable insights and leading edge opportunities.
Before joining Rosetta, he was Chief Digital Officer at Mindshare Worldwide/WPP, President at Carat/Aegis Media, President at Carat Fusion/Isobar, Executive Vice President, Global Account Director at MRM/McCann Worldgroup and Executive Vice President, Managing Director at Modem Media/Digitas West. He also was Founder/Chief Creative Officer at Grey Interactive Worldwide, one of the first digital agencies, where he led strategy and development for Procter & Gamble and Dell.com. Before the digital age, Sorokin was an award-winning creative director, leveraging his BS in Visual Communications from University of Delaware.
Scott enjoys painting, hiking and sailing and lives in rural North Salem, NY with his family.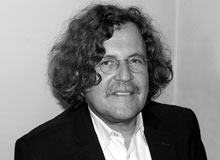 Martin Spillmann
Creative Director/Advisor
Spillmann/Creative/Direction, Zürich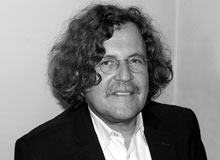 Martin Spillmann
Creative Director/Advisor
Spillmann/Creative/Direction, Zürich
Martin started his career in advertising at the Zurich University of the Arts (ZHdK) where he received his degree as graphic designer. After that he went on to work for various creative advertising agencies as Art Director/Creative Director in Switzerland and New York. In 2002, together with his business partner Peter Felser, he founded the agency Spillmann/Felser/Leo Burnett, which became one of Switzerland's leading advertising agencies, both in size and reputation. In 2013 the agency made a name change to Leo Burnett Schweiz AG, and with that Martin took on a new position in the Leo Burnett Network as Executive Creative Director for Leo Burnett Europe. The following year Martin started his own boutique shop: Spillmann/Creative/Direction.
Martin is a Board member of SERVICEPLAN Suisse AG and a Board Member and former President of ADC Switzerland and the Art Directors Club of Europe. Besides that he is a lecturer at the ADC/BSW-Creative School, Zurich. Martin has judged and won all major awards, including the Cup, Gold at the Cannes Lions, Clios and the Art Directors Club of Europe.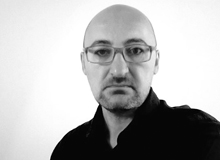 Péter Tordai
Founding Partner/CCO
BOLD, Budapest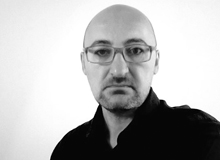 Péter Tordai
Founding Partner/CCO
BOLD, Budapest
In October 2015 Peter took a leap and started his own boutique creative agency: BOLD Budapest.
Peter started his advertising carrier in 1991 at McCann-Erickson Budapest as a copywriter, where he was promoted soon to creative grouphead on Coca-Cola, L'Oreal and R.J. Reynolds. Between 1995 and 2015 Peter's creative and leadership talent helped four different agencies he worked for: Lintas, BBDO and later Leo Burnett to become Agency of the Year. In 2010 Peter joined DDB Budapest as CCO and soon he was asked to lead the Eastern Europe/Turkey Creative Council. Peter, with his 200+ awards, is one of the most successful creative director in the CEE region, his work was awarded at all the major creative shows, including Cannes Lions, Epica, the New York Festivals, ADCE, Eurobest, Clio, Webby, EFFIE and Golden Drum. Peter is a founding member of the Art Director Club and he served as jury member at London International Festival, Cresta, ADC Europe, Méribel Cristal Award, Golden Drum and chaired the national festival many times. But most importantly Peter inspired agencies and clients to be more visionary, to create influencing ideas that position brands and agencies as bold players on their respective fields. He is a true fan of participatory ideas, a dedicated innovator but his mission no. 1 is to help brands to win the relevance war.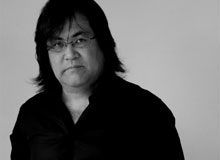 Koshi Uchiyama
Creative Director
GT INC., Tokyo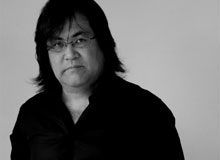 Koshi Uchiyama
Creative Director
GT INC., Tokyo
During his years at Dentsu, Koshi was widely recognized for his outstanding achievements in the cutting edge media business in the fields of business development and research. In 1995, he led the launch of Japan's first large scale corporate website, "toyota.co.jp". He is credited with many accomplishments as a pioneer in designing interactive advertisements in Japan.
After leaving Dentsu, Koshi established GT Inc. where he produced and directed Sony's "Connected Identity" project, a design concept that would change each time an unspecified number of users participated and which later became the leading designing method for interactive art. This project demonstrated how interactive art could be expressed through TV commercials as an extension of mass marketing. Koshi has been leading many innovative projects, focusing his efforts in website direction in the field of advertisement marketing. He continues to work with a 360 degrees advertisement plan and direction integrating all media contact points from TV commercials to video productions. With GT Inc. as his domestic company, Koshi also formed (suit)men entertainment with several partners in order to expand into the global realm. Koshi's activities concentrate on the convergence of commerce, entertainment and technology. He goes far beyond the traditional roles of a creative agency or production house and continually provides cutting edge marketing solutions through the fusing of digital communication and entertaining content.
Throughout his 15 years in the industry, Koshi has continuously introduced advertisement works that fuse media art, entertainment and leading edge IT technology to the world. His feats have earned him wide acclaim, with substantial impacts on both the marketing and internet business industries.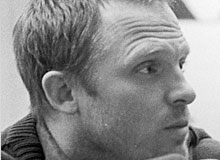 Andreas Ullenius
Founder and Creator of Concepts
The Golden Touch Company AB, Stockholm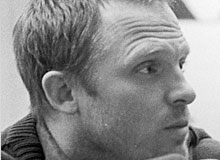 Andreas Ullenius
Founder and Creator of Concepts
The Golden Touch Company AB, Stockholm
Andreas grew up in the forests of Jämtland, up north in Sweden—close to a river, far from everything else. Without any toys to speak of, except for sticks and rocks he found buried in the moss or by the side of the river, he grew not only very impatient but also somewhat creative. It was either that or wither away.
A few years later he found himself in a similar situation at the advertising agency, Åkestam Holst, based in Stockholm, Sweden. Only this time it was not so much wither away, but more being swiped away by his fiercely talented colleagues. Without any formal education in advertising but highly experienced in the art of sticks and rocks he grew fond of alternative marketing. Marketing that often distinguished itself by being of actual use to people. Realising that people wanted to engage in advertising if it was something else—something meaningful—made him dig deeper.
Several years, awards and failures later he was one of the proud founders of the PR/advertising/content agency Round & Round.
In November 2018, he founded a NEW agency, The Golden Touch Company. His very apt title is 'Creator of Concepts'.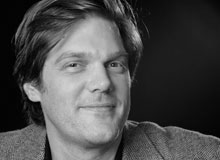 Oliver Viets
Unit Director
Scholz & Volkmer, Berlin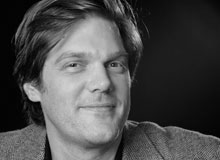 Oliver Viets
Unit Director
Scholz & Volkmer, Berlin
After 16 years at Elephant Seven, Oliver moved both city and company and joined Scholz & Volkmer, Berlin.
Oliver started off his career doing Graphic/Editorial Design for "Snowboarder" and "Surfers" Magazine. In 1998 he joined Elephant Seven, Hamburg as an Art Director and grew amongst the ranks to become Executive Creative Director to Managing Director, a position he held until September 2014.
Oliver holds a degree in Graphic Design. He is a member of the German Art Directors Club, and has been on the jury of the One Show, LIAA, ADC, Lead Awards, Eurobest and Onlinestar.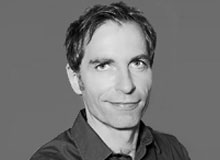 Michael Volkmer
Owner & CEO
Scholz & Volkmer, Wiesbaden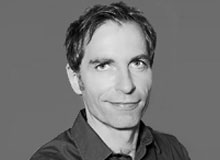 Michael Volkmer
Owner & CEO
Scholz & Volkmer, Wiesbaden
Michael Volkmer was born in Augsburg, Germany, in 1965. Following his training as a photographer and subsequent work as a camera assistant, he studied Communication Design at Wiesbaden University of Applied Sciences. He received his first national accolade for his final year project "Hotel Panico" – a music CD-ROM for the well-known German singer Udo Lindenberg.
In 1994, together with Anette Scholz, he founded the agency Scholz & Volkmer in Wiesbaden, Germany. Today, he heads the agency as owner and CEO together with the Managing Directors Peter Post and Christian Daul. The focus of the creative agency for digital brand management lies on 360-degree-communication: corporate websites, E-Commerce, Mobile Marketing, Dialogue Marketing, Installations as well as Digital Live Events.
Michael Volkmer launched the "see conference" in April 2006 in Wiesbaden. This event was repeated for the fifth consecutive year in 2010.
The agency's work for customers like Daimler AG, Coca-Cola, Mercedes-Benz, ThyssenKrupp, Swarovski, McDonald's and Panasonic has already received over 520 national and international design awards at events that include the Cyber Lions Grand Prix in Cannes, ADC Germany, ADC New York, the Clio Awards and the New York Festivals. Scholz & Volkmer has been named the most creative new media agency in Germany by the magazine HORIZONT three times in a row (2000–2002), and again in January 2005. In 2007, Scholz & Volkmer was 9th in the new media ranking of the magazine HORIZONT and 6th in the interactive rankings of the German magazines W&V and manager magazin.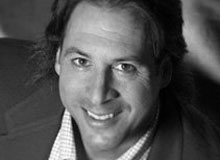 Seth Werner
big shot
big, Matthews, N.C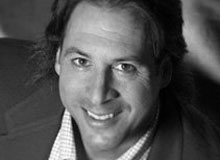 Seth Werner
big shot
big, Matthews, N.C
Probably best known for creating the California Raisin "Dancing Raisins" campaign, and "Alex the Dog" for Stroh's Beer, Seth Werner has been an Adweek All Star on three coasts: East, West, and Southwest.
In July of 2011, Seth started a new agency, big (big idea group) where he holds the title of big shot. The concept behind big is that it consists of people who used to work at the 'big' agencies, who can deliver that level of thinking, but for a lot less money, because they are no longer at those big agencies.
Seth is the former Executive Creative Director and Senior Partner in the Charlotte Office of Eric Mower and Associates, where he was responsible for work on Nucor Steel, Domtar Paper, Bojangles Famous Chicken and Biscuits, Charlotte Pipe and Foundry and other accounts throughout the Eric Mower and Associates network.
Prior to joining Mower, he was with Publicis Mid America, formerly the Bloom Agency in Dallas, where Werner held President, Co-Chairman, and Chief Creative Officer titles.
At Publicis he worked on nearly every account in his tenure; including TXU, Nestle, TGI Friday's, BMW, CellularOne, The Principal Financial Group, the Sixth Floor Museum, and the Dallas Convention and Tourism Board.
Prior to Bloom, Werner was at Foote, Cone, Belding, San Francisco, where he created the California Raisin Campaign. He was at Lowe Marschalk prior to that, working on Stroh's Beer, Gillette, Citicorp, and Coca Cola products.
Seth Werner is a graduate of Boston University, School Of Public Communication, 1976. And is a Distinguished Alumni of the University.
He is married and has 3 boys, Zachary, Harry and Max. And enjoys golf, and weight lifting. Not to mention creating popular advertising campaigns.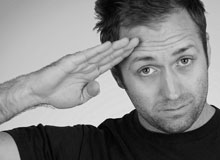 Tore Woll
Chief Creative Officer/Partner
Tante Randi, Oslo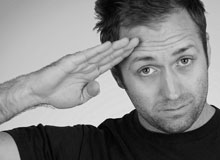 Tore Woll
Chief Creative Officer/Partner
Tante Randi, Oslo
New adventures have come into existence for Tore in 2018. He started his agency, Tante Randi! Previously he was at LLOWBANK as well as the Executive Creative Director of McCann Oslo and is one of Norway's most awarded creatives having won numerous national awards and winning regularly internationally including several Cannes Lions and Eurobest Gold and Silvers. He has been both the President and the jury Chief of the main national award show, Gullblyanten, and judged every local show there is and a few international ones including Eurobest, ADStars and Cannes.
Tore has worked in Singapore on clients such as Nokia APAC and Heineken Worldwide, and has created campaigns and concepts for Norway's bigger brands. When working in Singapore he was awarded Best Young Creative Team of Bates Worldwide, and after that helped his previous agency TRY become Norway's Agency of the Year 5 years in a row. In an annual survey done among clients he was ranked as one of the Top Ten Creatives. He has done seminar talks and TV-appearances on advertising and marketing, and is very honoured to sit in the Cresta Grand Jury.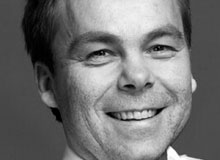 Stefan Wübbe
Chief Creative Officer
Kolle Rebbe, Hamburg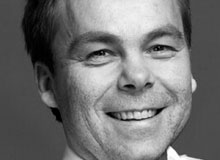 Stefan Wübbe
Chief Creative Officer
Kolle Rebbe, Hamburg
Stefan worked as a landscape planner for ten years before changing his career direction. In 2000 he qualified for the Texterschmiede Hamburg, a renowned school for copywriters.
In 2001, Stefan joined Kolle Rebbe, one of the most creative agencies in Germany. In 2003, he won a Gold Film Lion at Cannes and shortly afterwards became European Creative of the Year. Several other Lions in various categories as well other international awards promptly followed.
Stefan currently works on brands such as Google, YouTube, Ritter Sport and Nike Football Germany. Together with YouTube and distinguished director Detlev Buck he produced '23 Days', the worlds' first user-generated cinematic film, which focused the 2006 UEFA European Football Championship.
He is a jury member of the Art Directors Club Germany and in 2010, he was a juror at the Cannes Festival.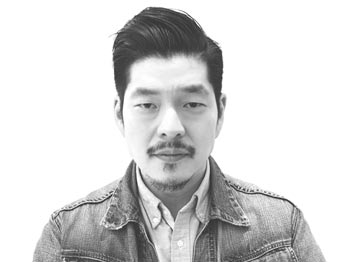 Bill Yom
Global Creative Director
Cheil Worldwide HQ, Seoul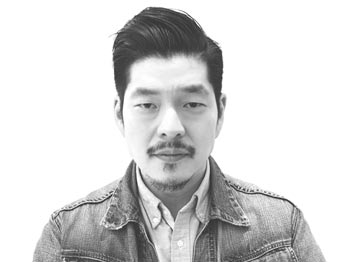 Bill Yom
Global Creative Director
Cheil Worldwide HQ, Seoul
Bill Yom graduated from a private school of arts and communication in Hamburg, Germany and started his creative career in 1999 in the middle of the hype of digital communication. The time came, and he moved to agencies such as Springer & Jacoby, Jung von Matt, KNSK and Interone/BBDO, where he has worked and is still working for global brands like BMW, Mercedes-Benz, Audi, Nike, Coca Cola and many more.
Besides judging at international Award Shows like Clio Awards, New York Festivals, AME and Dubai Lynx. By winning more than 150 Awards, his work has been honored at international Awards Shows with Grand Prix, Gold, Silver, Bronze Trophies at the D&AD (Black, White, Yellow, Graphite-Pencil), New York Festivals, The One Show, Clio Awards, London International Awards, ADC Germany, ADC Europe, Spikes Asia, Eurobest and Cannes Lions (Gold Lions, Silver Lions and many Shortlists).
He has been ranked among the Top 100 Creatives in APAC Region.