As part of Cresta's ongoing evolution we have designed a brand new trophy. It combines a centuries old symbol of creativity with contemporary design and sustainable, environment- friendly materials.
The design is based on the Golden Ratio, a proportional ratio widely found in nature and, when used in any type of design, a formula that fosters organic, natual looking, aesthetically pleasing proportions.
From the Pyramids of Giza to Leonardo's Mona Lisa, right up to modern day icons such as Twitter, this proportion has been at the very heart of some of the most creative projects the world has seen.
The mathematics of the Golden Ratio (see Wiki) can be complex, but the result of using this formula is that whatever you are creating simply looks right. We certainly believe that's the case with the new Cresta trophy.

The design
The proportions of the Golden Ratio may be as old as time but we wanted a contemporary look for our trophy. So we turned to Fernando Gutierrez, the internationally renowned designer responsible for iconic identities at Madrid's Museo del Prado and London's Design Museum.
His design for the Cresta award is a modern classic, removing the 'bling' of many older trophies and replacing it with clean, stylish lines. In doing so, it achieves one of the toughest objectives in design - meaningful simplicity.
The natural timeless nature of wood. The modern, crisp lines of anodised aluminium. Combined in proportions that represent the essence of Cresta - creativity.



The artisan maker
The new Cresta award is hand-crafted at a traditional artisan workshop in London's famous jewellery district. This small company has been making bespoke trophies for over 40 years and it is a privilege to see the care, craft and attention to detail that goes into each trophy.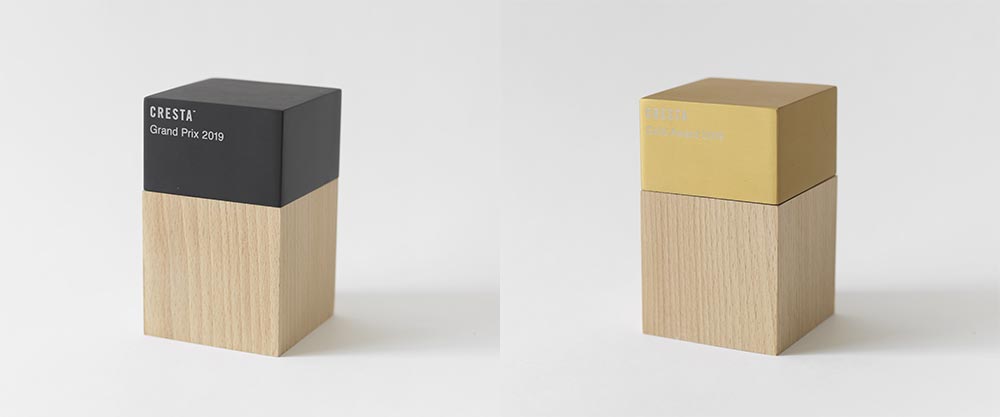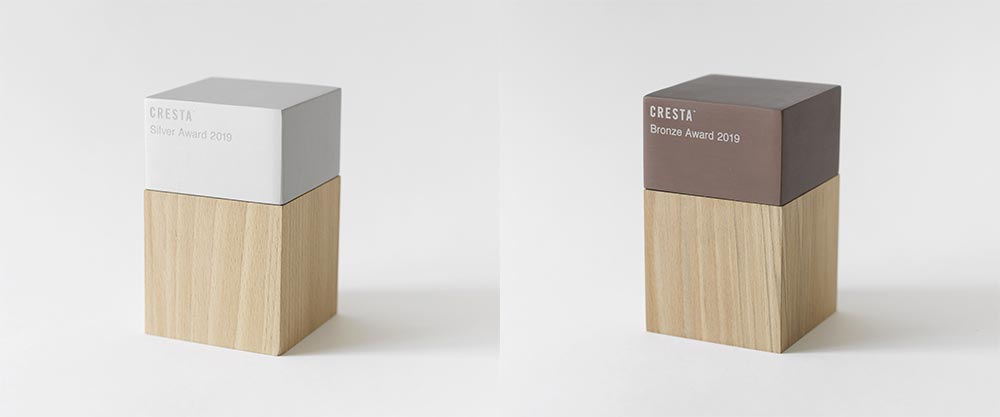 The new trophy comes in two sizes and four colours. The super-sized black 'Of the Year' trophies, plus regular size Grand Prix (black), Gold, Silver and Bronze.
The materials
One of the main reasons to redesign the trophy was to make it more environmentally responsible. The base is now made from fully sustainable FSC- Certified beech wood with nothing more than a hand applied natural wax finish.
For the top section we specified recycled aluminium - the most environmentally responsible metal available to us. This is then anodised in Black, Gold, Silver or Bronze.