23: THE #OMG AWARD (THE #OMG AWARD)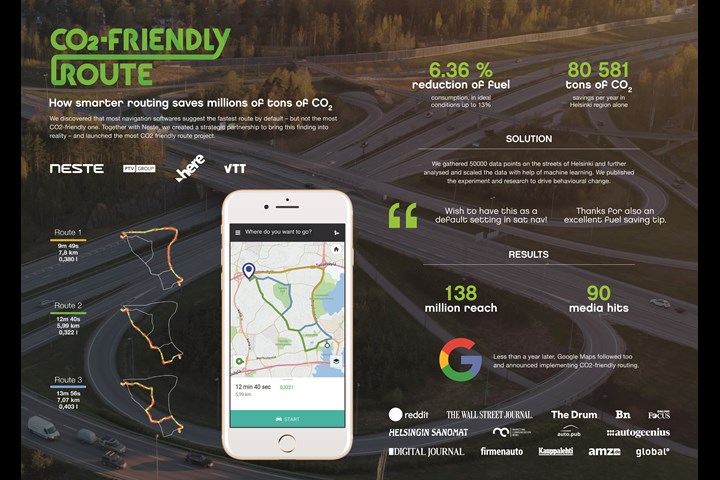 JPG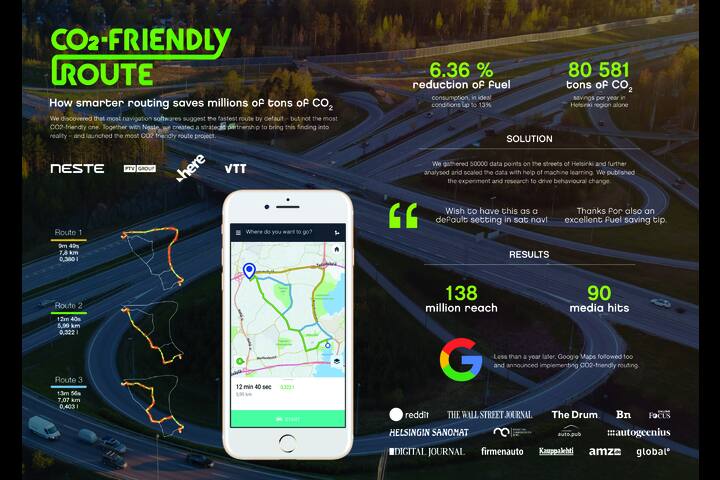 MP4 2m:00s
The most CO2-friendly route - Neste
Renewables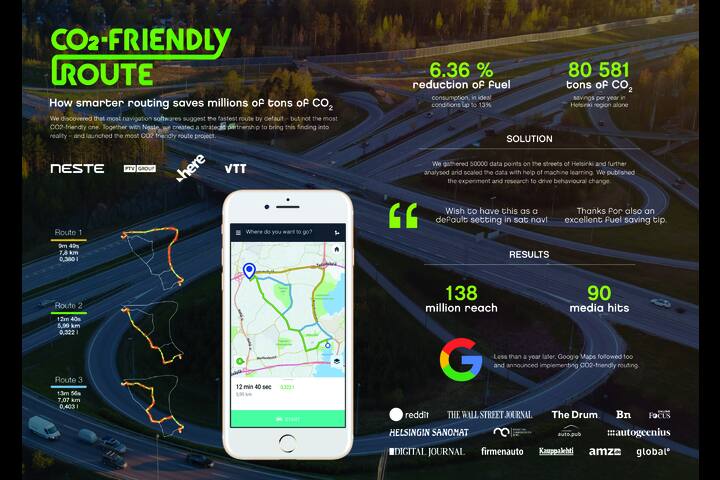 Bronze
Title of Entry:
The most CO2-friendly route
Brand:
Neste
Product/Service:
Renewables
Client:
Neste
Entrant Company:
hasan & partners oy
Creative Team:
Creative Director: Tobias Wacker
Creative strategist: Olessia Kozlova
Executive Producer: Marc Stevenson
Graphic Designer: Henna Siitonen
Data planner: Pekka Haimi
Public Relations: Saara Torri
Project Manager: Marika Rönkkö

Other Credits:
Client: Mika Hyötyläinen
Client: Tytti Stranding
Client: Hanna Leijala
Sector:
N/A
Notes:
We discovered that the majority of navigation software suggest the fastest route by default, but not the most CO₂-friendly one. People use navigation softwares every day, but rarely stop to think is the default route the best one from an environmental perspective. By choosing the most CO2-friendly route we could save millions of tons of CO2 emissions.