13: CREATIVE TECHNOLOGY (CREATIVE USE OF DATA)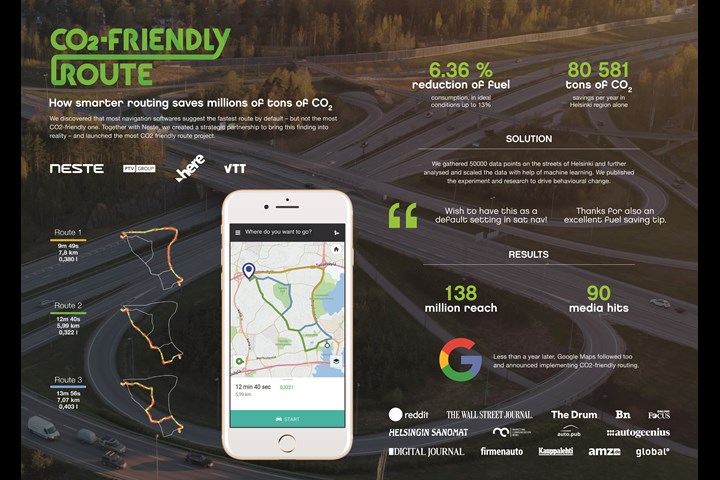 JPG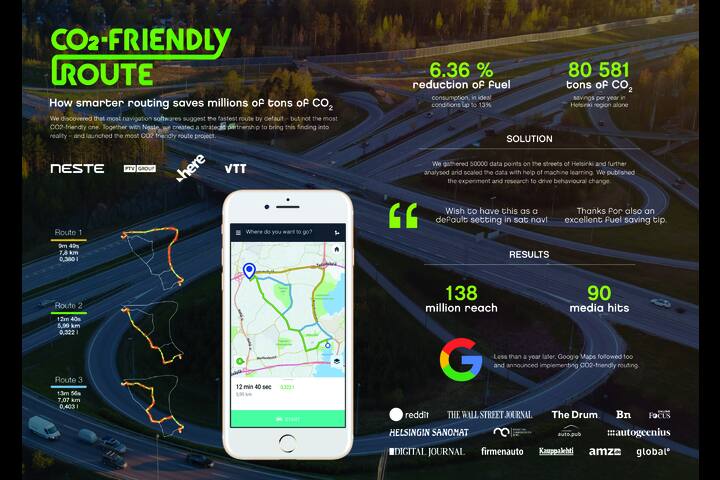 MP4 2m:00s
The most CO2-friendly route - Neste
Renewables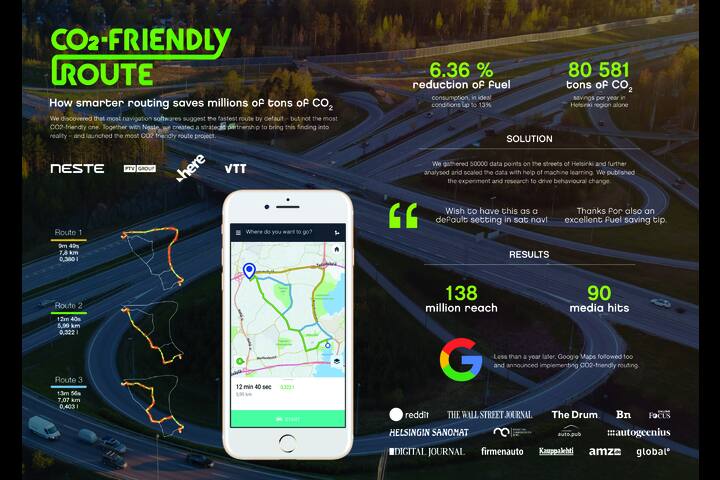 Silver
Title of Entry:
The most CO2-friendly route
Brand:
Neste
Product/Service:
Renewables
Client:
Neste
Entrant Company:
hasan & partners oy
Creative Team:
Creative Director: Tobias Wacker
Creative strategist: Olessia Kozlova
Executive Producer: Marc Stevenson
Graphic Designer: Henna Siitonen
Data planner: Pekka Haimi
Public Relations: Saara Torri
Project Manager: Marika Rönkkö

Other Credits:
Client: Mika Hyötyläinen
Client: Tytti Stranding
Client: Hanna Leijala
Sector:
N/A
Notes:

With the help of data we discovered that most navigation systems default routes are not the most co2 friendly ones. Meaning that navigation systems provide us the wrong option for the environment. It leads to the fact that people tend to lean on the fastest or shortest route – which are not always the most co2-friendly ones. Data helped to not only prove that our behavior can and should be changed but also showed the concrete impact of the most co2 -friendly route: drivers can save millions of tons of CO2 emissions by using the most CO2-friendly route.