5: SOCIAL (BEST USE OF FACEBOOK)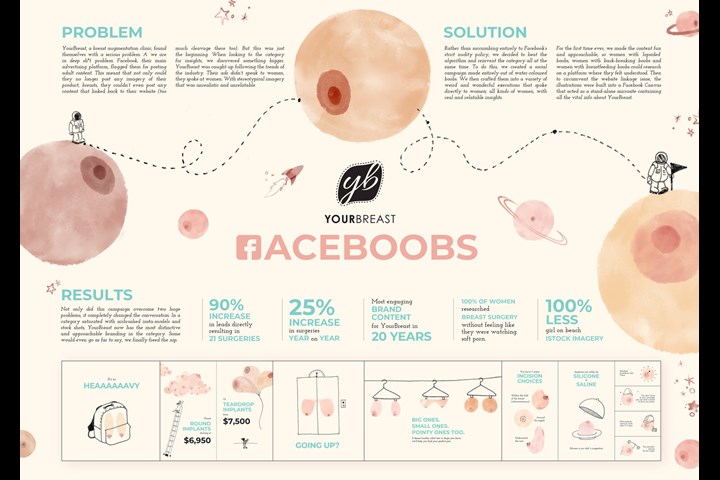 JPG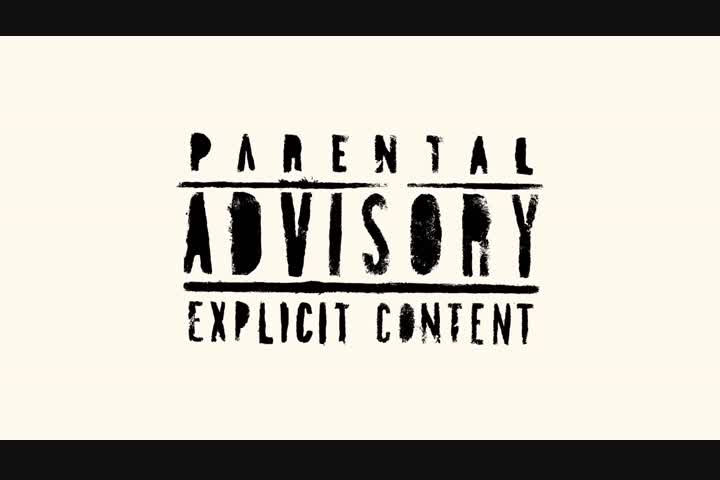 MOV 1m:33s
Faceboobs - YourBreast
Breast Augmentation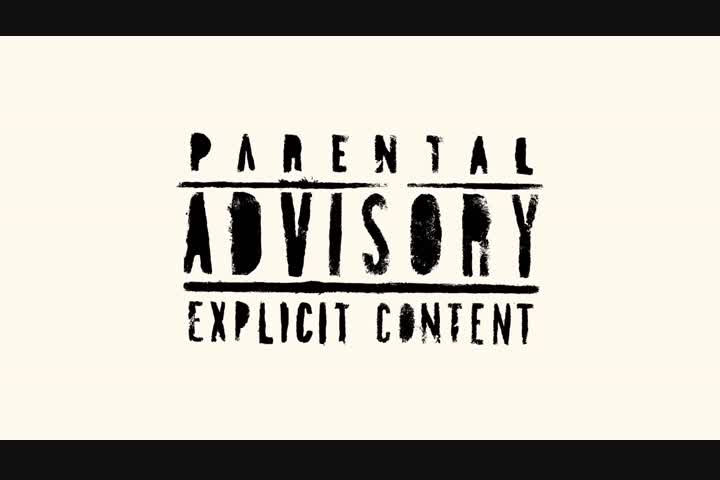 Shortlist
Title of Entry:
Faceboobs
Brand:
YourBreast
Product/Service:
Breast Augmentation
Client:
YourBreast
Entrant Company:
Fenton Stephens
Creative Team:
Chief Creative Officer: Alex Fenton
Chief Executive Officer: Simon Antonis
Chief Operating Officer: Joey Dorrington
Associate Creative Director: Jess Wheeler
Director of Client Services: Amy Stephens
Art Director: Ana Pareja
Copywriter: Isabel Evans
Account Executive: Elise Taylor
Social Media Manager: Nellie Maher
Senior Digital Strategist: Ryan Wilson
PPC Specialist: Michael Blake
Illustrator: Cristina Nogales, Ana Pareja

Other Credits:
Client Business Manager: Rick Hartman
Client Co-ordinator: Emily Freeman
Sector:
01: CONSUMER PRODUCT OR SERVICE
Notes:
YourBreast, a Melbourne based breast augmentation clinic, found themselves with a serious problem. A 'we are in deep sh*t' problem. Facebook, their main advertising platform, flagged them for posting adult content. This meant that not only could they no longer post any imagery of their product, breasts, they couldn't post any content that linked back to their website (too much cleavage there too). So they asked us to solve the problem by using acceptable iStock imagery (a path well trodden if you take a look at the market). But we thought of something a little more interesting.

When looking to the category for insights, we discovered a bigger problem. YourBreast was caught-up following the trends of the industry, using stereotypical imagery that was unrealistic and unrelatable. This was our opportunity to reinvent the category. So what do you do when Facebook's algorithm bans all of your client's content? You beat it. With a social campaign made entirely out of water-coloured boobs. Yep. We made more than 80 pairs of illustrated boobs and crafted them into weird and wonderful executions. So for the first time ever, the content was fun and approachable. Then to circumvent the website linkage issue, the illustrations were built into a Facebook Instant Experience that acted as a stand-alone microsite containing all the vital info about YourBreast.

Not only did this campaign overcome two huge problems, it completely changed the conversation. In a category saturated with airbrushed insta-models and stock shots, YourBreast now has the most distinctive and approachable branding in the category. So women can now research breast surgery without feeling like they're looking at soft porn. As a result, the campaign saw a 90% increase in leads and 25% increase in surgeries year on year. The team at YourBreast liked it so much they extended it into additional social channels and are looking at creating a whole new brand platform. You might even go as far to say, we finally freed the nip.