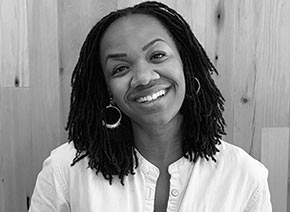 Kaleeta McDade
Global Executive Creative Director
Ogilvy Experience, Atlanta
Kaleeta leads global creative across Ogilvy Experiences' eight offerings which include: Experience Strategy, Insights & Intelligence, Experience Design & Build, Commerce, Experience Platforms, Data & Analytics, CRM & Loyalty, and Full Funnel Activation. Ogilvy's Experience team contains over 4000 experts within advertising, content, social, web, mobile, commerce and data. Her near 20 years of experience spans across numerous industries and geographies. Kaleeta joined Ogilvy from Deloitte Digital, where she served as group experience director across their studios in the United States and India. She has also held senior design and creative roles with Google Brand Studio, Apple, Sapient Shanghai, and Sapient Atlanta. Throughout her career, Kaleeta has sought to transform companies from project companies to digital experience product companies, driving business outcomes through human-centred design. She has worked with clients including Costco, Nike, Apple, Google, WNBA, LA Rams, Beirsdorf (Nivea) Shanghai, Verizon, AT&T, NY Life, MetLife, Isagenix, Arbonne, Mars, Illumina, Kaiser Permenante, and The Coca-Cola Company.