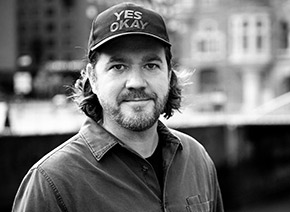 Jonas Keller
Executive Creative Director
Philipp und Keuntje, Hamburg
After studies in Communication Design in Freiburg, Jonas started his first job in advertising in 1998 at Scholz & Friends Hamburg. In 2001 he moved to Leagas Delaney Hamburg for four years, working on clients including Adidas, Stern Magazine, and Skoda. From 2005 till August 2016 Jonas worked at Jung von Matt in Hamburg, where he created campaigns for brands such as Bosch, Saturn, Ferrero, Electronic Arts, Edeka, BMW, Konzerthaus Dortmund and Mercedes-Benz, to name but a few. During those years his main client was Mercedes-Benz, first as a Senior Art Director and then as a Creative Director. Over the course of his career, Jonas has won many national and international awards. His work for Mercedes-Benz, 'The invisible drive', was one of the most awarded ideas in 2012. In 2016 he returned to Scholz and Friends Hamburg where he worked on Opel International, airberlin and Montblanc. For Opel he created the Insignia campaign and the new brand campaign with a new look and feel, and a new corporate identity including a fresh Opel 2d logo. In 2017 Jonas was promoted to Executive Creative Director at Scholz and Friends Hamburg. Another station was a spell at Grabarz and Partner where he was Group Creative Director for Porsche and VW. At Staud Studios he worked for Mercedes-AMG International where he created campaigns for the AMG SUV`s, the Next Generation Compact Cars and also on a new look and feel for the AMG-Brand. In 2020 he started at Philipp und Keuntje GmbH as Executive Creative Director / Unit Lead for clients that include Deutsche Bank, Merck and Astra Beer. Since 2012 he is a member of Art Directors Club Germany.