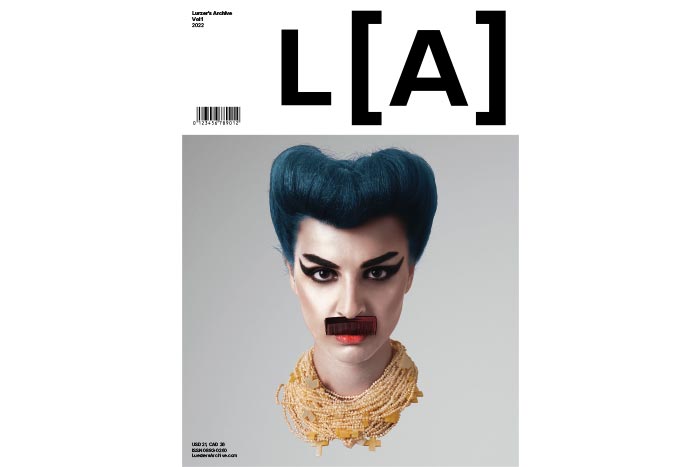 Cresta team takes control at Lurzer's Archive
Lürzer's Archive, the pioneering world-famous review of creativity, has a new owner.
Creative Standards International, who also own the global creative award Cresta, has acquired a majority stake in the brand following a deal with the founder's family, who will retain a minority stake.
The development follows a quest by Lürzer GmbH, the Vienna and Frankfurt-based company, to find new leadership and resources that could support and grow both the print and digital forms of Lürzer's Archive and its related titles, which include the highly successful '200 Best' series as well as the magazine.
Lürzer's Archive was founded in 1984 by the German advertising legend Walter Lürzer, who led the company until his death in 2011. Since then the Lürzer family has continued to own and control the title, which has a global subscriber base and network of distributors.
"We're honoured to be able to take on working with this iconic brand, which has been so sought after, admired and collected by creatives for decades," commented Lewis Blackwell, CEO of Creative Standards International and the Cresta Awards. "We feel it is a great responsibility to take on this publication and develop it for the present and future generation of creatives.
"I've known Michael Weinzettl, the editor-in-chief, for many years and greatly admire his work and that of his colleagues. I'm really looking forward to working with him and the great team at Lürzer's. With new resources and ideas we will be able to bring, to both the print and digital side of the operation, Lürzer's Archive will be an even more essential read."
Christian Lürzer, who in recent years has headed up the family involvement in the title, commented: "We have been looking for the right expert and committed partner to come in and take on our much-loved publication for some time. We started talking with Lewis earlier this year and it quickly became apparent that we had a shared vision about the possibilities. We believe we can entrust Creative Standards International to bring fresh commitment and execute on exciting ideas that will enable Lürzer's Archive to develop even further as the definitive monitor of what is best in advertising creativity and more."
He added: "A special thank you goes to Lürzer's Archive managing director Carina Wicke for her excellent work in keeping the team motivated and on track to success during the pandemic."
Alan Page, President of Creative Standards International, said: " Lürzer's is much revered and a perfect fit with Cresta. Both companies seek to inspire, recognise and reward the very highest creative standards and will form the perfect bedrock of what we hope will be a growing portfolio of important creative brands."
Blackwell's background in the creative industry includes extensive publishing work, from being Editor/Publisher of Creative Review to writing bestselling books, while Page won top awards as a creative director and went on to help lead digital agencies.
For interviews and further details, contact:
info@creativestandards.org +44 780 388 4382