28: THE CREATIVE EFFECTIVENESS AWARD (THE CREATIVE EFFECTIVENESS AWARD)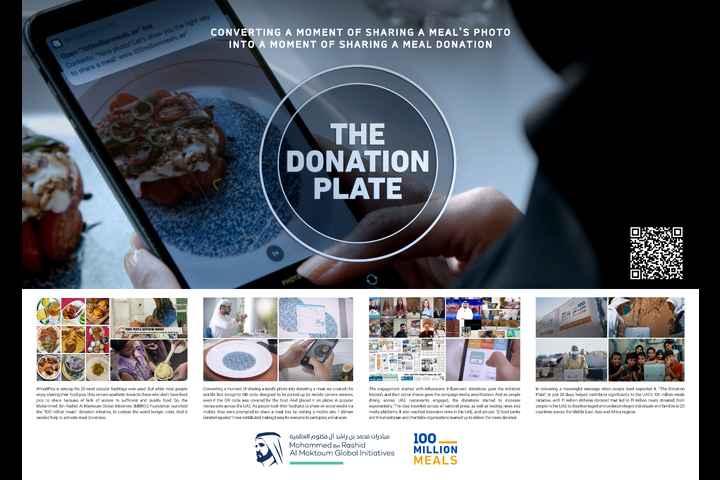 JPEG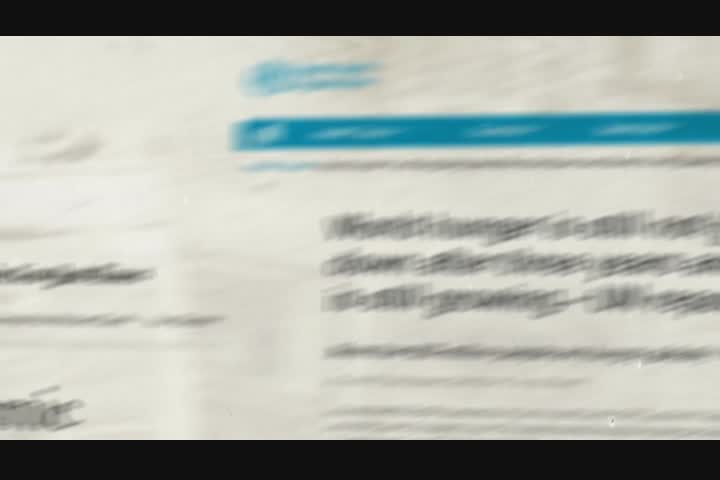 MP4 2m:14s
The Donation Plate - The UAE Government Media Office
The 100 Million Meals Initiative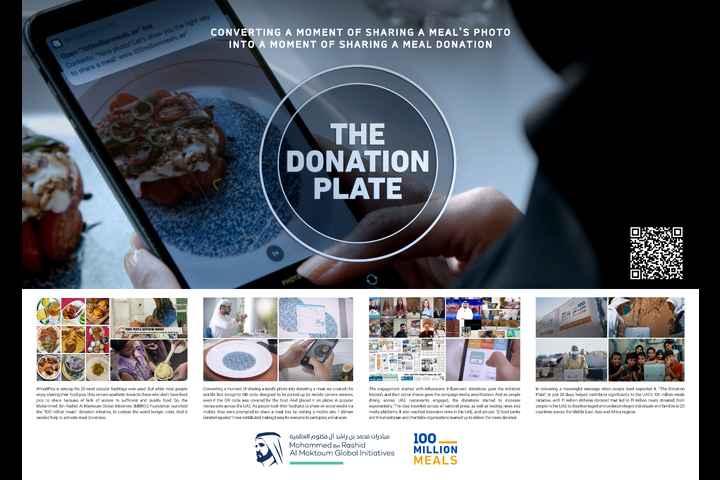 Shortlist
Title of Entry:
The Donation Plate
Brand:
The UAE Government Media Office
Product/Service:
The 100 Million Meals Initiative
Client:
The UAE Government Media Office
Entrant Company:
The UAE Government Media Office
Creative Team:
Khaled AlShehhi, Executive Director of Marketing and Communication / UAE Government Media Office

Latifa AlMarzooqi, Senior Social Media Manager / UAE Government Media Office

Ghaya AlBannay, Social Media Specialist / UAE Government Media Office

Ahmed Sari, Art Director / UAE Government Media Office

Ghaleb Al Jawhary, Senior Copy Writer / UAE Government Media Office

Mohammad Mahmoud, Senior Video Editor / UAE Government Media Office
Submission Text:
BRIEF AND BACKGROUND:

#FoodPics is among the 25 most popular hashtags ever used.

But while most people enjoy sharing their food pics, they remain apathetic towards those who don't have food pics to share because of lack of access to sufficient and quality food.

As per reports from the World Health Organization, due to COVID 19, the world hunger crisis has only escalated, with the hunger-stricken population, globally, standing at 52 million. currently standing at a whopping 52 million.

So, the Mohammed Bin Rashid Al Maktoum Global Initiatives (MBRGI) Foundation launched the "100 million meals" donation initiative, to combat the world hunger crisis.

And it needed help to activate meal donations.


STRATEGIC APPROACH:

We didn't want to push people on their mobile phones or laptops on their couches, beds, or chairs through an online video ad onto a website to donate. Most people, unfortunately, skip such ads to do with hungry children and hungry families, owing to ad apathy.

Instead, we wanted to pull people contextually by targeting their social behaviours when out in the world and taking food pictures, to deliver a meaningful message about those who are unable to enjoy food pics, because they can't enjoy food. And in creating that emotional engagement, we wanted to activate donations.

Our strategy, therefore, was to convert a moment of sharing a meal's photo into donating a meal too.


CREATIVE IDEA:

We created "The Donation Plate" consisting of the world's first incognito QR code, designed to be picked up by mobile camera sensors, even if the QR code was covered by the food.

And we placed that QR code, as a designed mnemonic, on plates in popular restaurants across the UAE.

As people took their food pics to share on social media via mobile, they were prompted, through the QR code encoded into the plate, to share a meal too - by visiting a mobile site.

To make it easy for everyone to participate, and at scale, we kept the mechanics and investment of donation simple: 1 dirham donated equalled 1 meal contributed.

QR codes are widely used across the world. This unique idea put a fresh spin to QR code, creating the world's first hidden QR code, designed to not be missed.


EXECUTION:

QR codes are an intricate matrix of pixels. Our design saw us re-design a QR code to be detectable while obstructed by food, yet while blending seamlessly in with the plate aesthetics.

We created the plates, working with designers and by partnering with 200 restaurants across the UAE, who had the plates, therefore, not costing money (that we could instead give to those hungry).

The engagement started with influencers being invited to restaurants to try out "The Donation Plate".

Influencers' interactions (and donations) gave the initiative traction, with their social shares giving the campaign effective media amplification.

And as people dining across UAE restaurants engaged, the donations started to increase exponentially.

The idea travelled across national press, and leading news and media platforms.

It also reached television news in the UAE, and abroad.

12 food banks and 9 humanitarian and charitable organizations teamed up to deliver the meals donated.


ACHIEVEMENT:

In delivering a meaningful message when people least expected it, "The Donation Plate", in just 28 days, helped contribute significantly to the UAE's 100 million meals initiative.

We made 11% of the contributions to the 100 million meals target, as 11 million dirhams donated via The Donation Plate idea (tracked using the QR Code) led to 11 million meals donated - from people in the UAE to disadvantaged and underprivileged individuals and families in 20 countries across the Middle East, Asia and Africa regions.

For context, our target with this idea was 8 million dirhams in 50 days. We achieved 11 million dirhams in 28 days.