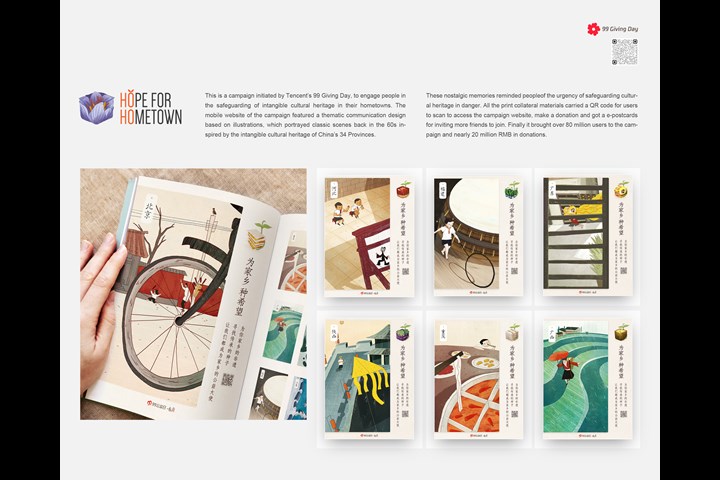 JPG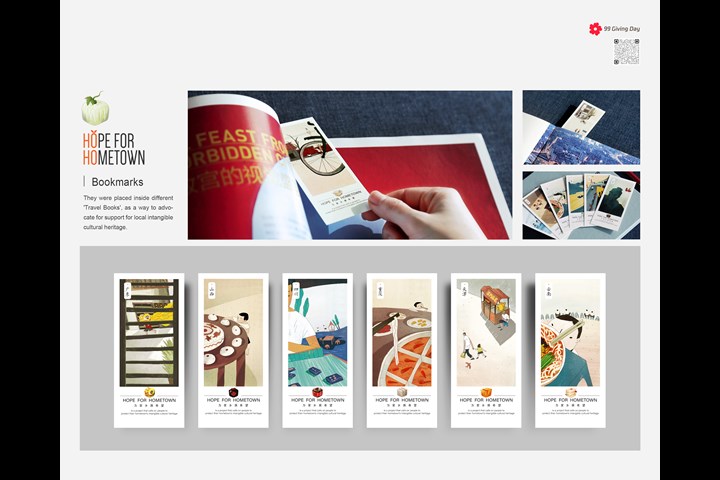 JPG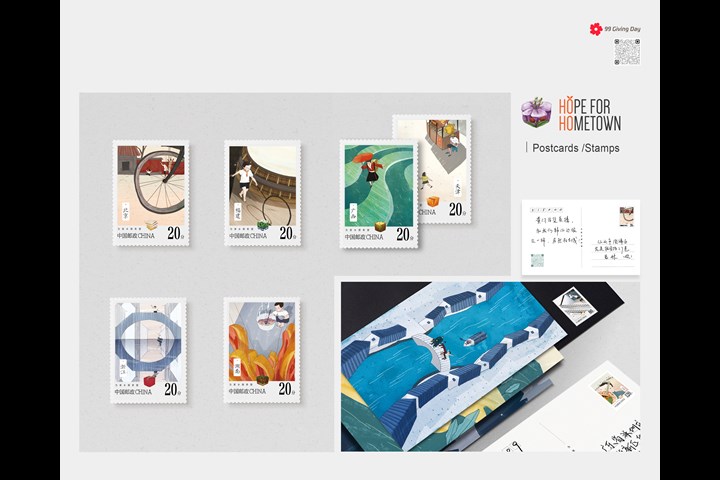 JPG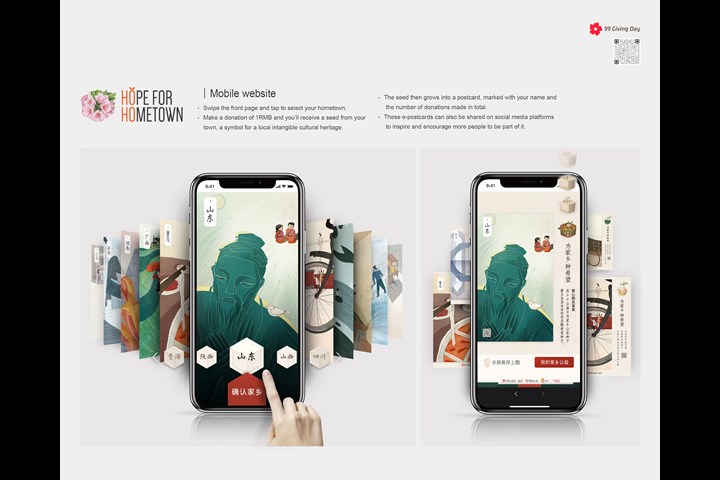 JPG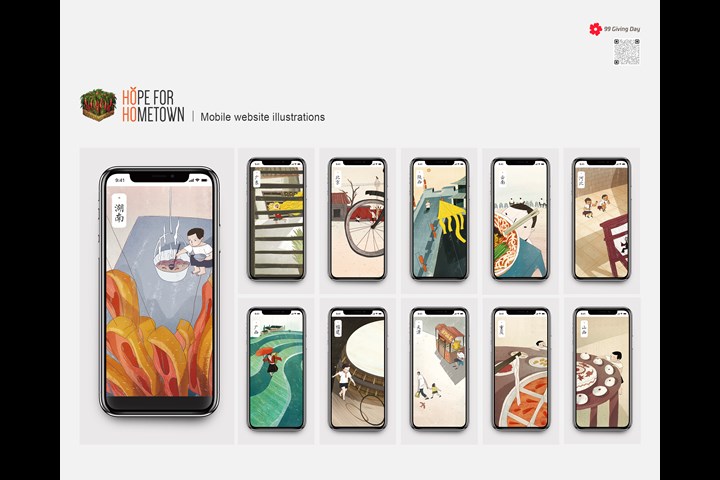 JPG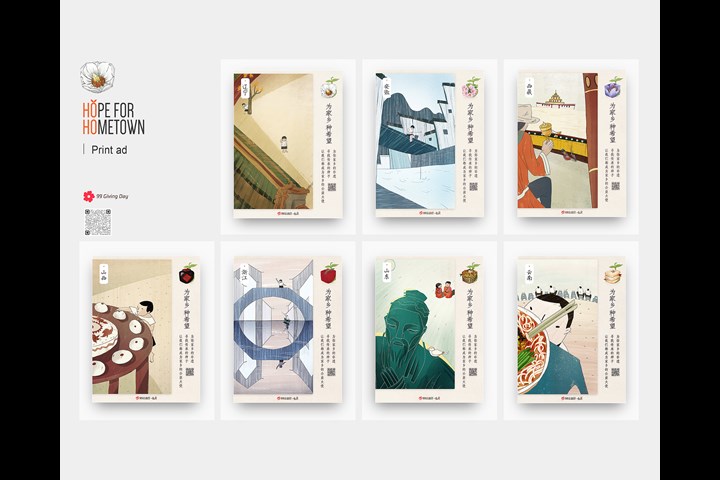 JPG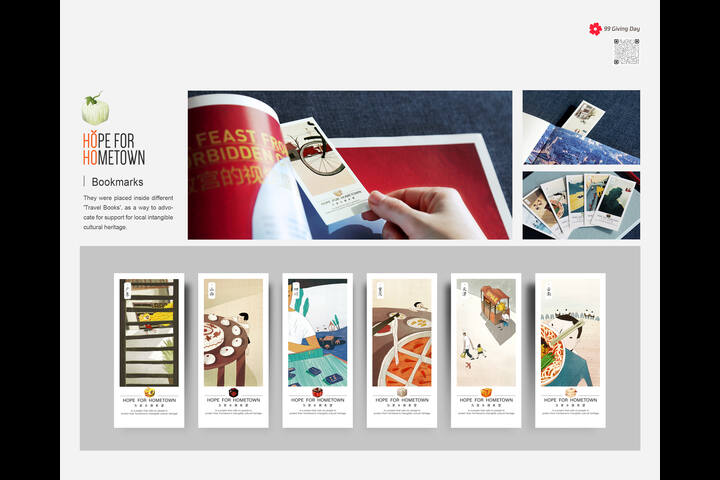 MP4 2m:09s
Hope for Hometown - Tencent Charity
Tencent's 99 Giving Day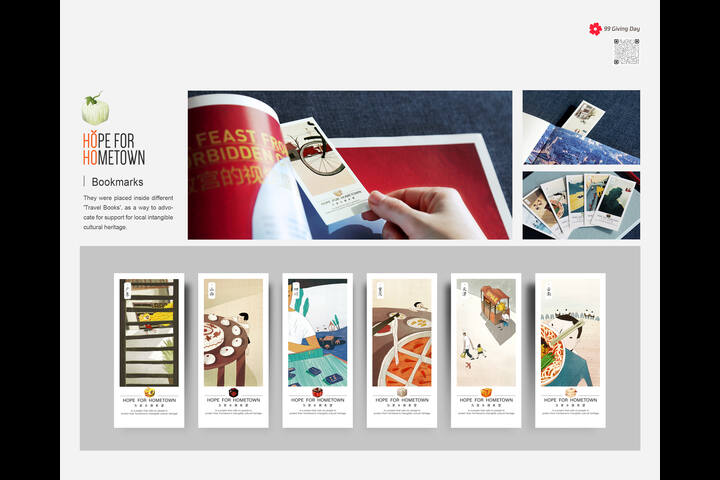 Shortlist
Title of Entry:
Hope for Hometown
Brand:
Tencent Charity
Product/Service:
Tencent's 99 Giving Day
Client:
Tencent
Entrant Company:
Tencent
Creative Team:
1. General Manager: Vincent Li

2. Executive Creative Director: Akae Wang

3. Copywriter: Akae Wang,

4. Copywriter: Zita Zou

5. Art Director: Ivy Huang

6. Art Director: Sonja Xu

7. Project Director: Yuan Hong

8. Project Manager: Rain Yue

9. Illustrator: Hui Meng

10. Group Creative Director: Guang Shen

11. Creative Director: Kai Zhao

12. Art Director: JianKun Mai

13. Art Director: land Ho

14. Designer: Jaing Sung

15. Designer: SiHua Fu

16. Designer: Nico Yen

17. Account Manager: Matthew Gun

18. Account Manager: Amber Fung

19. Marketing Director:Lei Tao

Sector:
03: PUBLIC INTEREST OR CHARITY
Notes:
This is a campaign initiated by Tencent's 99 Giving Day, to engage people in the safeguarding of intangible cultural heritage in their hometowns. The campaign featured a thematic communication design based on illustrations, which portrayed classic scenes back in the 60s inspired by the intangible cultural heritage of China's 34 Provinces. These sweet and nostalgic memories reminded people of the urgency of safeguarding cultural heritage in danger. All communications have a QR code that directs users to the campaign website, make a donation, and invite more friends to join.
This is a long-term communication, with online and offline activities launched through Tencent's charity platform. Donate online through the WeChat platform. The offline layout is placed on the World Heritage scenic spots, combined with postcards, stamps, travel books, reached by public relations and national media.
As of the end of 2020, 8,000 users participated in this event, and 20 million RMB was raised.
With the spread of retro illustration exhibitions, many artists and illustrators began to invest in more substantial non-material cultural redesign movements. Donations are only the result of numbers. Community discussions and Tencent's betting on more literary and artistic reinvention activities are the intangible effects.