6: AUDIO (INNOVATIVE USE OF SOUND/AUDIO)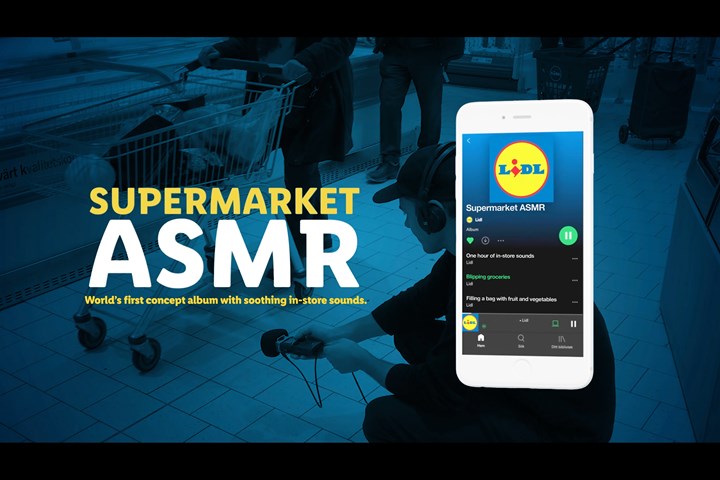 JPG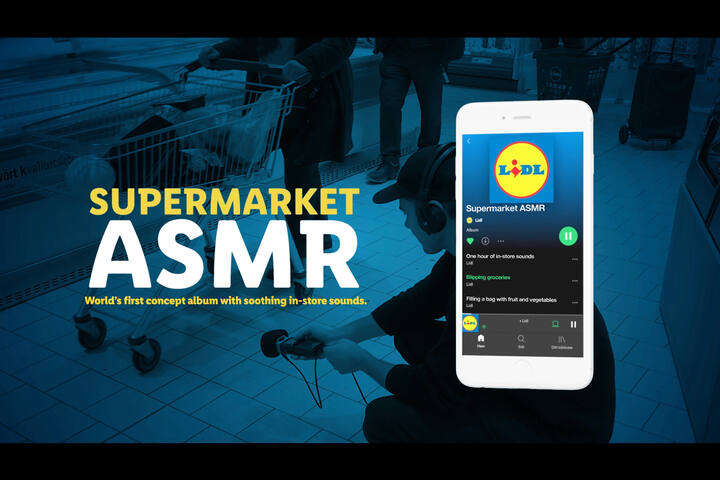 MP4 1m:58s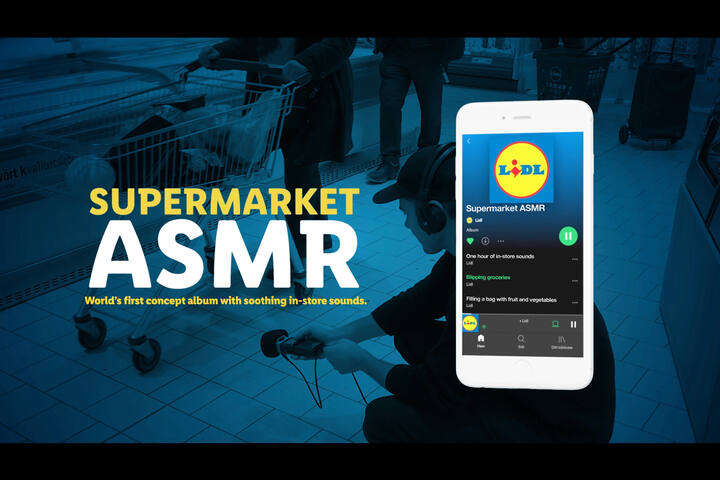 MP3 1h:13m:33s
Supermarket ASMR - Lidl Sweden
Retail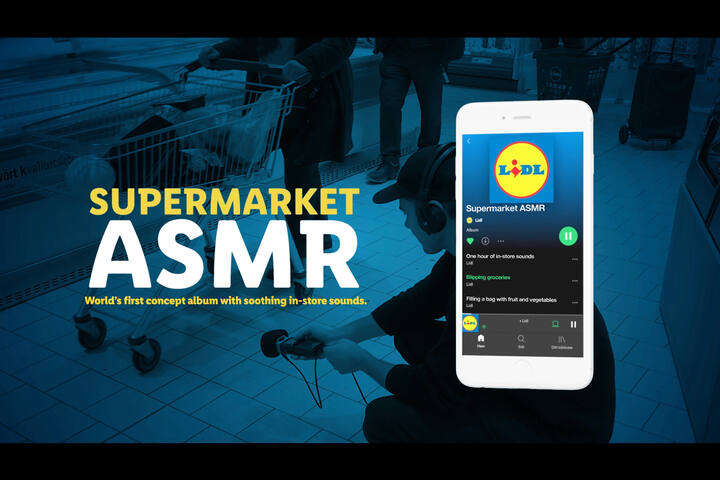 Bronze
Title of Entry:
Supermarket ASMR
Brand:
Lidl Sweden
Product/Service:
Retail
Client:
Lidl Sweden
Entrant Company:
Volt Stockholm
Creative Team:
Senior Art Director: Christian Jörgensen
Senior Copywriter: Johan Sundberg
Account Director: Henrik Stampe
Account Manager: Jonna Liljendahl
Sound Engineer: Staffan Kjellvestad
Sound Design Arrangement: Jan Sjöberg

Other Credits:
Client: Gabriella Goldman
Sector:
01: CONSUMER PRODUCT OR SERVICE
Notes:
Lidl Supermarket ASMR
Worlds first concept album with soothing in-store sounds.

Visit your Lidl store from quarantine and relieve anxiety at the same time.

Background
When the pandemic hit the world in 2020, everything came to a grinding halt. As restrictions hardened, quarantine and self-isolation brought depressions and widespread anxiety.

Insight
In days of uncertainty, people seek new ways to find relieve. One way of doing so is via listening to ASMR (Autonomous Sensory Meridian Response). Calming sounds of wind chimes, rain, desert winds
and waves can now be found everywhere on YouTube, Spotify, Apple Music and other.

Solution
By launching the world's first concept album with soothing in-store ASMR sounds on Spotify, we enabled people to mentally escape their quarantine by listening to titles such as "Blipping groceries", "Shopping cart right to left" and "Filling up the fridge". An effective way to find relief and experience the very thing we all miss the most. Everyday life.