19: BRAND PURPOSE (BRAND PURPOSE)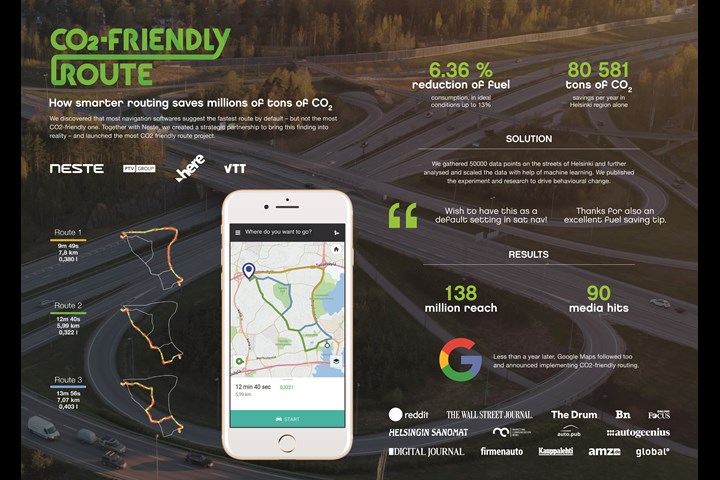 JPG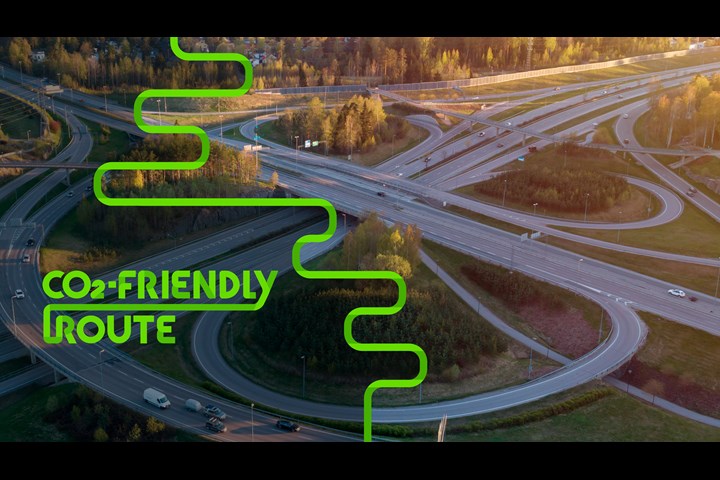 JPG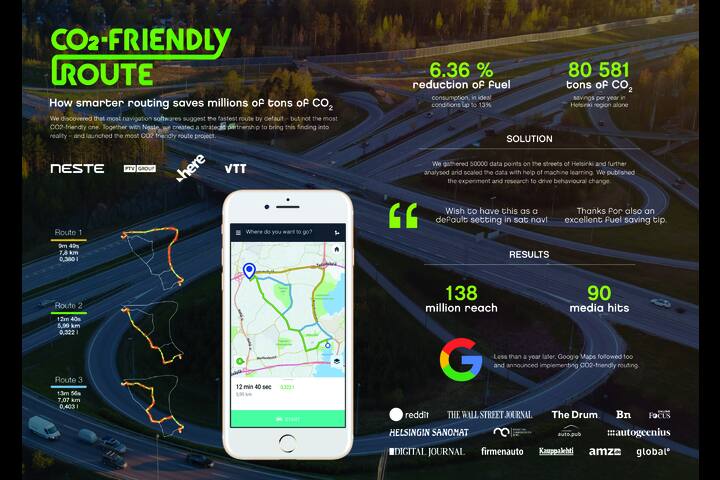 MP4 2m:00s
The most CO2-friendly route - Neste
Renewables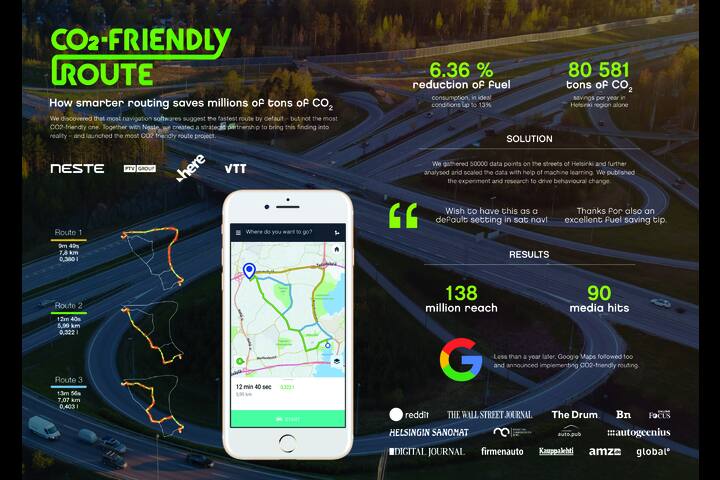 Silver
Title of Entry:
The most CO2-friendly route
Brand:
Neste
Product/Service:
Renewables
Client:
Neste
Entrant Company:
hasan & partners oy
Creative Team:
Creative Director: Tobias Wacker
Creative strategist: Olessia Kozlova
Executive Producer: Marc Stevenson
Graphic Designer: Henna Siitonen
Data planner: Pekka Haimi
Public Relations: Saara Torri
Project Manager: Marika Rönkkö

Other Credits:
Client: Mika Hyötyläinen
Client: Tytti Stranding
Client: Hanna Leijala
Sector:
N/A
Notes:
We discovered that the majority of navigation softwares suggest the fastest route by default, but not the most CO₂-friendly one. The most CO2-friendly route is a project aiming to save millions of tons of co2 emissions.
With the most CO2-friendly route being a highly collaborative project with the goal to reduce emissions, the brand purpose ("to create a healthier planet for our children") not only inspired the work but was a guiding directive for it. Neste's target is to reduce its customers' climate emissions by 20 million tons annually by 2030, and to reach carbon neutral production by 2035.