12: LUXURY & FASHION (LUXURY & FASHION CAMPAIGN)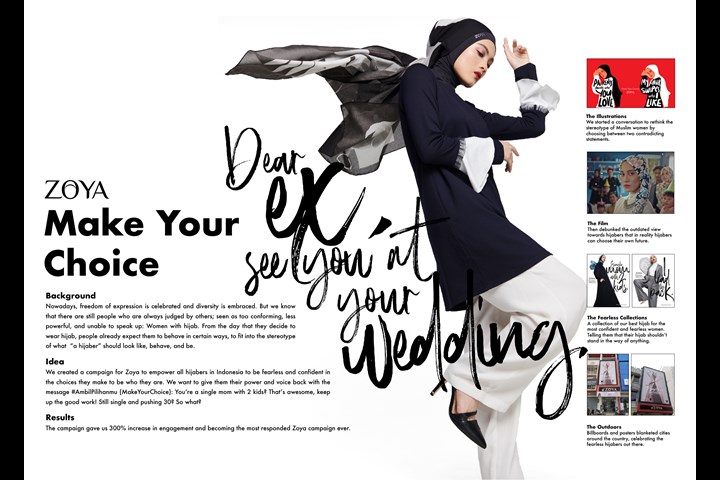 JPG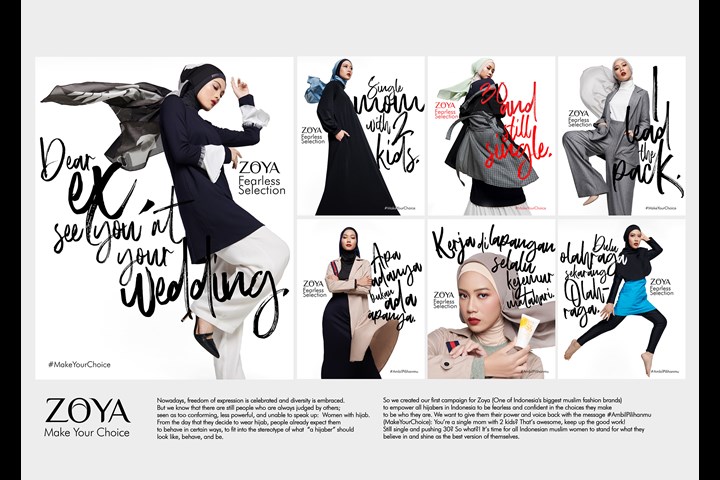 JPG
JPG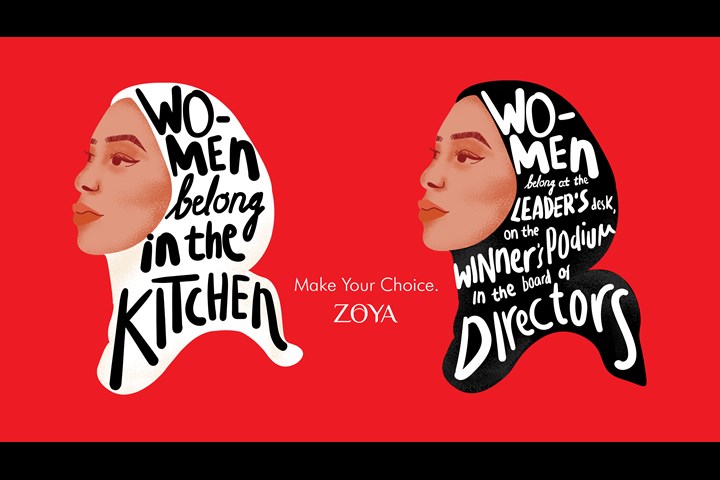 JPG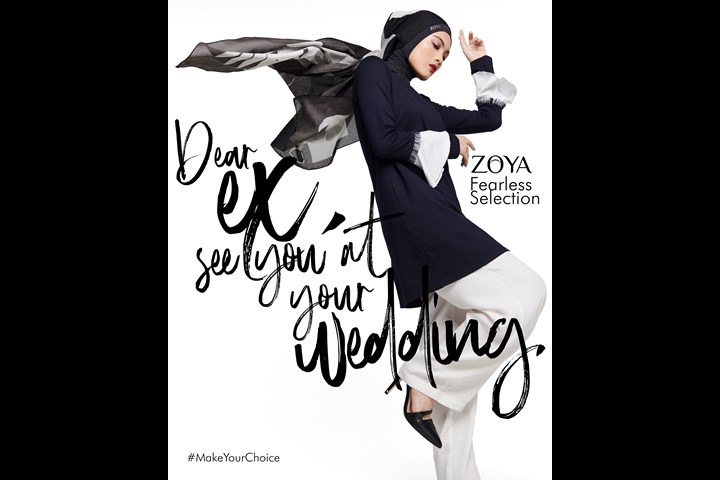 JPG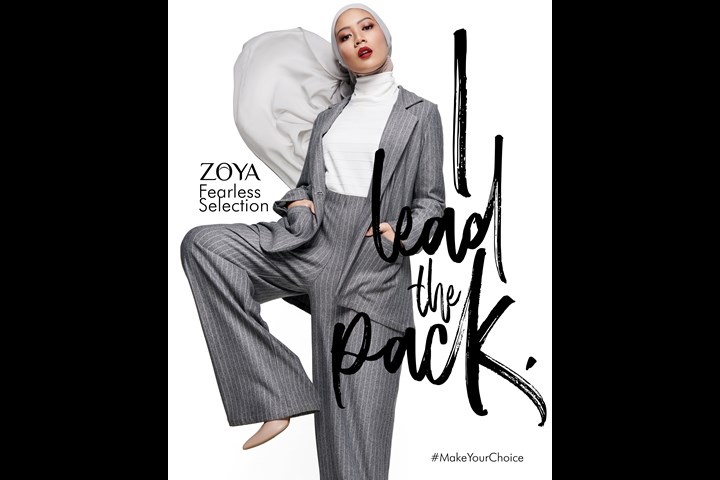 JPG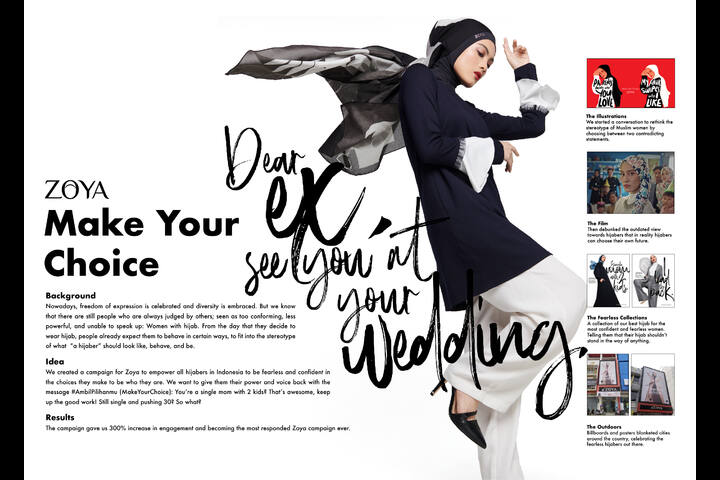 MP4 2m:00s
Make Your Choice - ZOYA
Hijab Fashion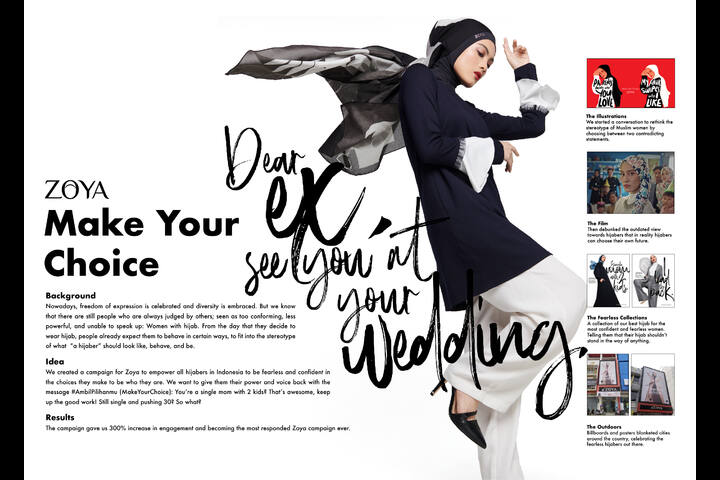 Bronze
Title of Entry:
Make Your Choice
Brand:
ZOYA
Product/Service:
Hijab Fashion
Client:
Shafco Multi Trading, PT
Entrant Company:
LUP Jakarta
Creative Team:
Executive Creative Director: Albert Chan
Creative Director: Andika Nugroho
Copywriter: Rizqi Prasya
Copywriter: Imam Yudia
Art Director: Rahmi Amelia
Art Director: Ardho Khalifa
Art Director: Seanzha Rachman
Account Manager: Rere Sarwono
Director: M. Fauzi
Photographer: Ifan Hartanto
Executive Producer: Dayeng
Producer: Dita Anissa
Sector:
01: CONSUMER PRODUCT OR SERVICE
Notes:
Nowadays, freedom of expression is celebrated and diversity is embraced. But we know that there are still people who are always judged by others; seen as too conforming, less powerful, and unable to speak up: Women with hijab. From the day that they decide to wear hijab, people already expect them to behave in certain ways, to fit into the stereotype of what "a hijaber" should look like, behave, and be. So we created our first campaign for Zoya (One of Indonesia's biggest muslim fashion brands) to empower all hijabers in Indonesia to be fearless and confident in the choices they make to be who they are. We want to give them their power and voice back with the message #AmbilPilihanmu (MakeYourChoice): You're a single mom with 2 kids? That's awesome, keep up the good work! Still single and pushing 30? So what?! It's time for all Indonesian muslim women to stand for what they believe in and shine as the best version of themselves.