JPG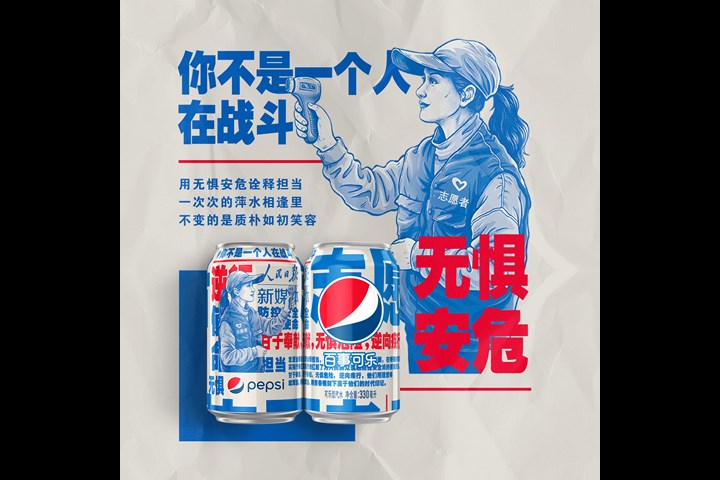 JPG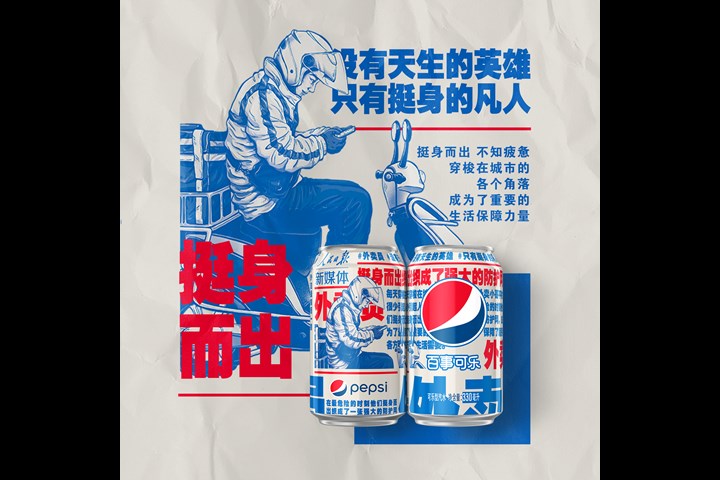 JPG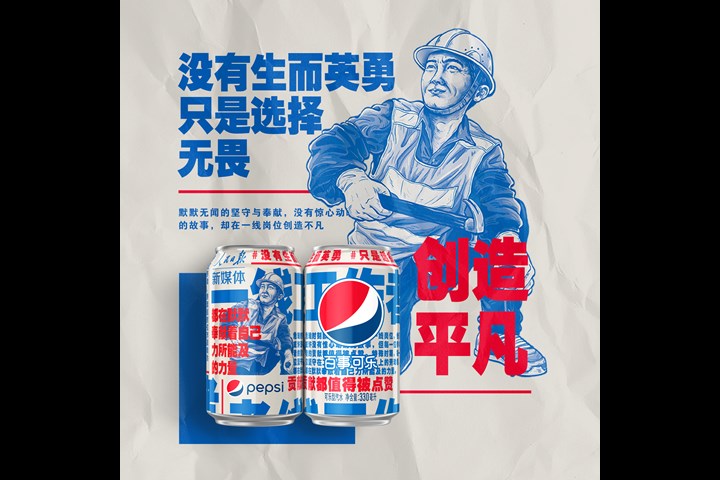 JPG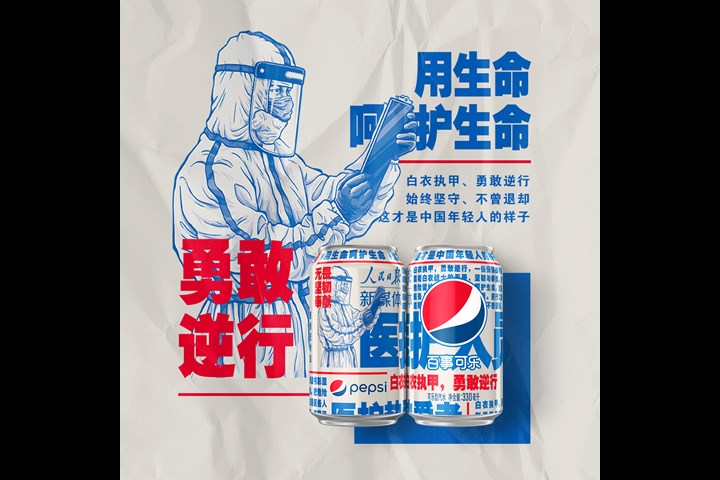 JPG
Pepsi x China's People's Daily New Media - Pepsi
Beverage
Silver
Title of Entry:
Pepsi x China's People's Daily New Media
Brand:
Pepsi
Product/Service:
Beverage
Client:
PepsiCo
Entrant Company:
PepsiCo Design & Innovation
Creative Team:
PepsiCo Design & Innovation
Other Credits:
PepsiCo Design & Innovation
Sector:
N/A
Notes:
COVID-19 has changed the world forever, and altered lives across the globe. Everyone has been affected, but we've also witnessed bold bravery and incredible acts of kindness. At Pepsi, we have been moved by the courageous people showing up, day after day, for their communities. Their spirit of love is deeply inspiring. We wanted to create something that honored them and expressed our sincere gratitude for their contributions.

Pepsi joined hands with China's People's Daily New Media to introduce and celebrate a new generation of heroes— the global collective of medical staff, workers, volunteers, and delivery persons who have been fighting on the frontlines of this pandemic every single day. As an homage to them, we launched the "Everyday Heroes" campaign, a meaningful tribute expressed through commemorative can designs. Created for the China market, The "Salute Our Heroes: Limited Edition Gift Box" depicts four of these heroes in action with heartrending illustrations across a unique series of cans.

The cans feature newspaper-style typesetting alongside the dominant tones of the classic Pepsi red and blue color palette, each one featuring quotes in Chinese from real People's Daily reporting, including "White-Clad Warriors Brave the Front," "Heedless of Danger, Fearless of Sacrifice, Charging to the Front," "None Are Born Brave, Yet We Choose Not to Fear," as well as comments from actual readers.

A fundamental spirit of love connects these frontline workers. Their clear reverence for human life during an immensely challenging time resonates deeply with the core brand values of Pepsi. Born out of awe and immense appreciation, this limited-edition gift box is not merely a product, but a collectible memento of broader cultural significance.