3: PRINT & OOH (Print campaign (2-6 executions))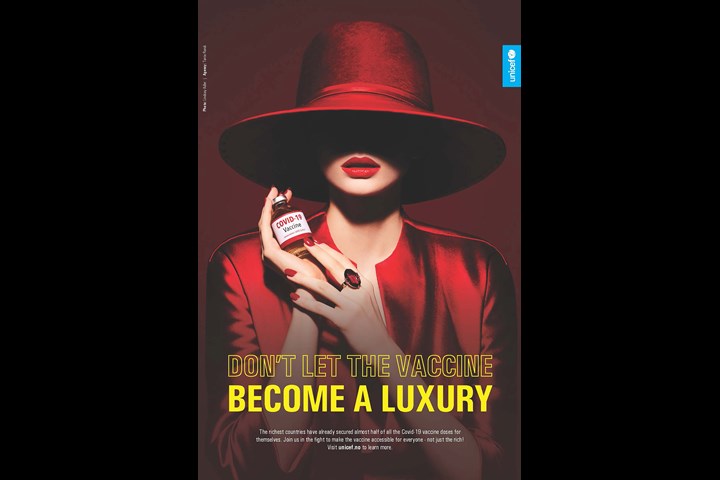 JPG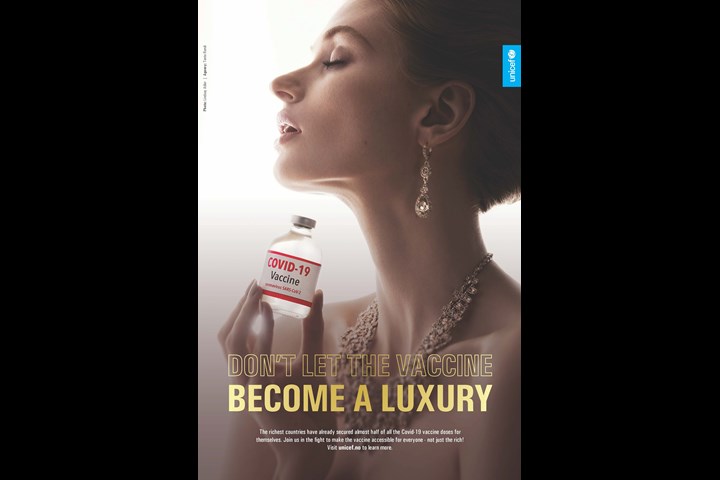 JPG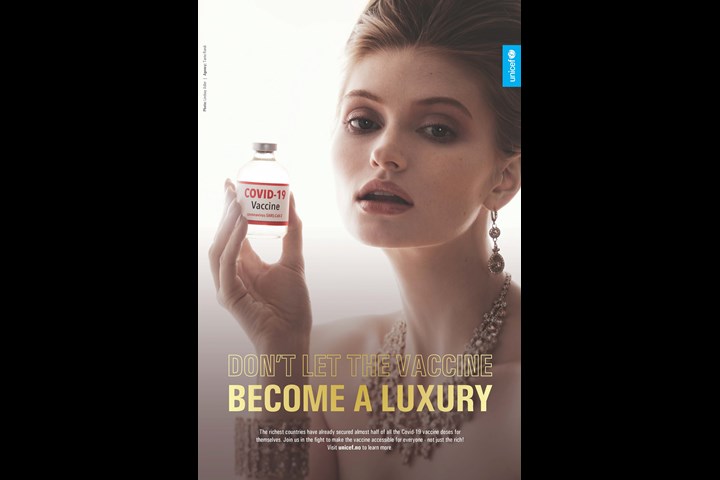 JPG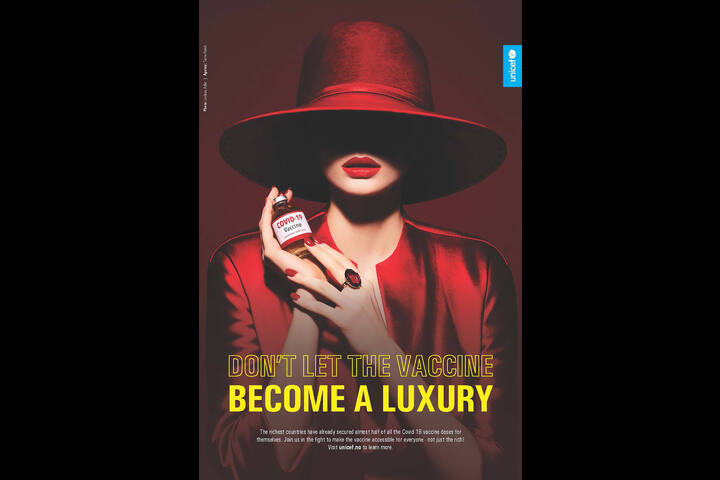 MP4 1m:39s
The Luxury Vaccine - UNICEF
UNICEF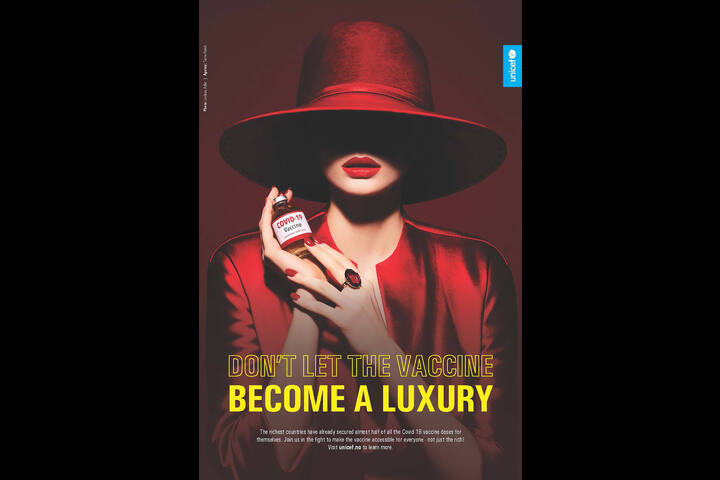 Shortlist
Title of Entry:
The Luxury Vaccine
Brand:
UNICEF
Product/Service:
UNICEF
Client:
UNICEF
Entrant Company:
Tante Randi Advertising Agency
Creative Team:
CCO: Tore Woll
Art Director: Zakarias Nadir
Copywriter: Glenn Haugen
Head of Design: Mona Torgersen
Account Manager: Merethe Brunsell
Account Manager: Ragni Reitan
Other Credits:
Photographer: Lindsay Adler
Director: David Geffin
Media Adviser: Peer Morten Løchting (Mindshare)
Social Media publisher: Lise-Lotte Wold (Mindshare)

Client: Jean-Yves Gallardo (Unicef)
Client: Erik Augdahl (Unicef)
Client: Dat Troung (Unicef)
Client: Christine Hanken (Unicef)
Sector:
03: PUBLIC INTEREST OR CHARITY
Notes:
As soon as the long awaited Covid-19 vaccine hit the market, the world's wealthiest countries began clearing the shelves - making this common good into a product only available to the rich. UNICEF wanted to highlight this unfair distribution, and make it a bigger topic of discussion.

To do this, we created a campaign in the style of high fashion & expensive jewellery, where we portrayed the Covid-19 vaccine as a luxury product. And to make it as authentic as possible, we got famous fashion photographer Lindsay Adler (NY) to shoot it.

The campaign ran in fashion magazines, billboards in shopping malls, and on social media - the same channels high end brands appear in. The campaign got a lot of attention, both at home and abroad, and became UNICEF Norway's most talked about campaign - setting a new record for engagement on social media and traffic to UNICEF's website.