18: DIGITAL CRAFT (USE OF ANIMATION)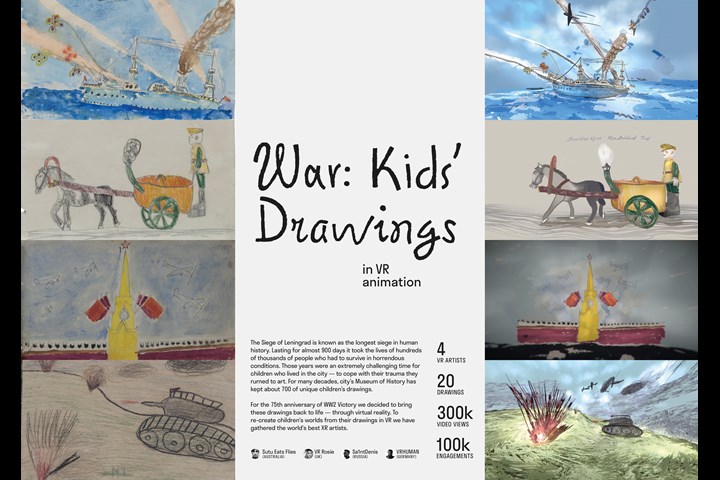 JPG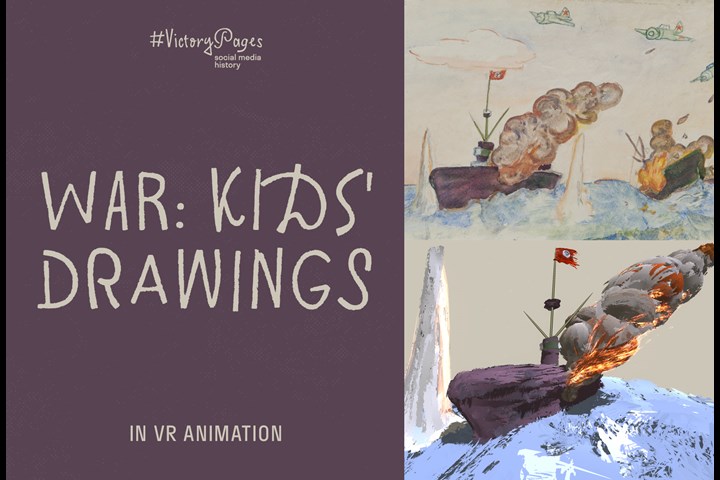 JPEG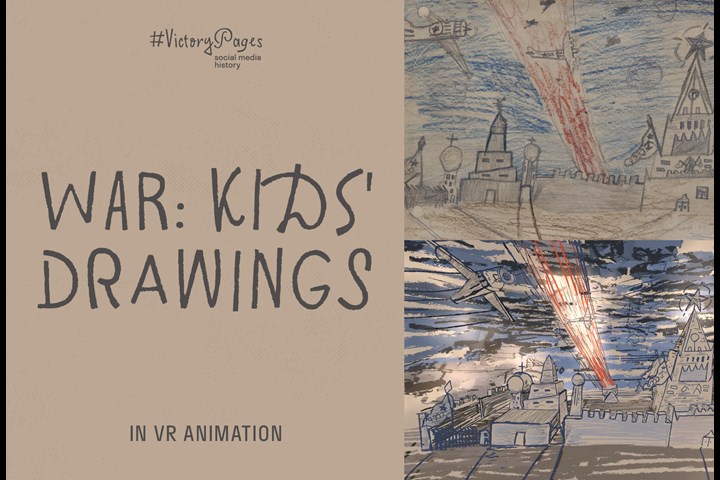 JPEG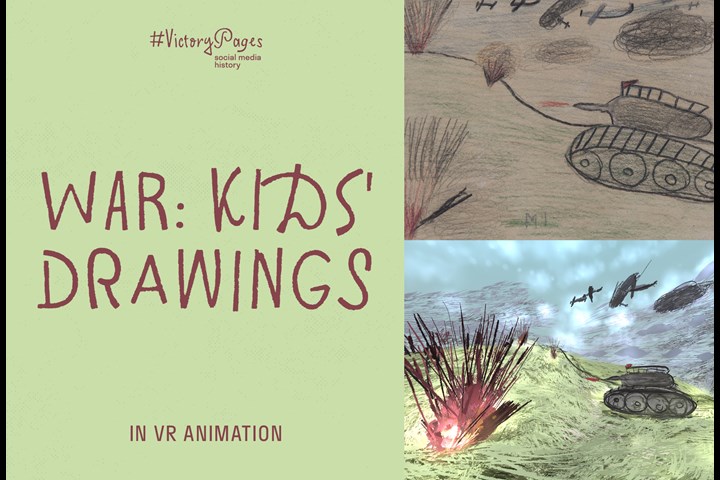 JPEG
JPEG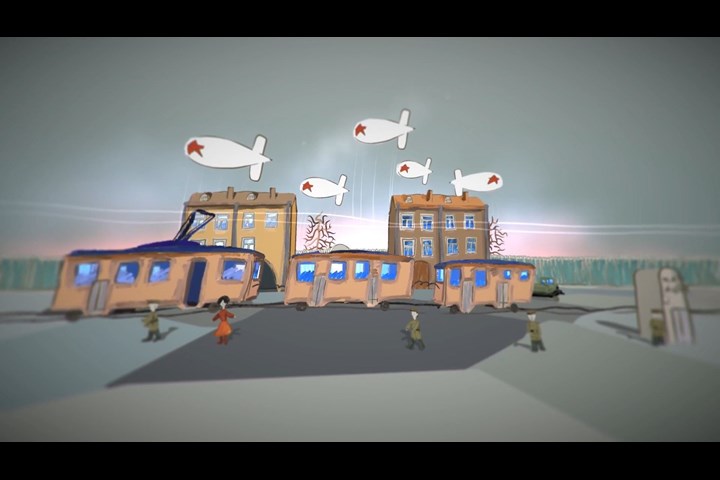 JPEG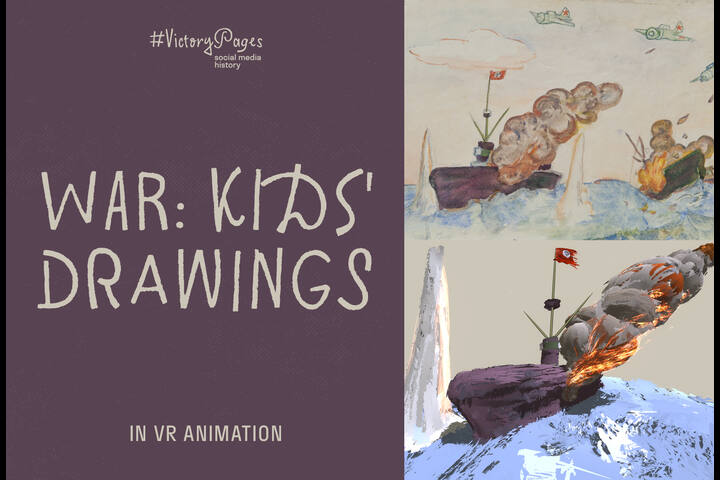 MP4 2m:33s
War: Kids Drawings in VR Animation - RT
Social media project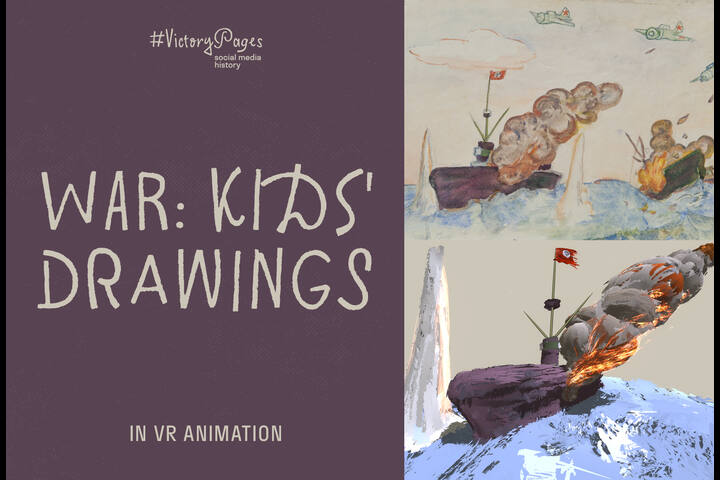 Silver
Title of Entry:
War: Kids Drawings in VR Animation
Brand:
RT
Product/Service:
Social media project
Client:
RT
Entrant Company:
RT Creative Lab
Creative Team:
Creative Director: Kirill Karnovich-Valua
Art Direction, VR Artist: Denis Semionov
Designer: Revaz Todua
Producer: Elena Medvedeva
Producer: Ania Fedorova
Music & Sound design: Eldar Salamov
Social Media Strategy: Gleb Burashov
PR: Lilly Kazakova
Producer: Ivor Crotty
Administrative Manager: Margo Tskhovrebova
Research & data: Ivan Fursov
Producer: Katya Motyakina
VR Artist: Stuart Campbell
VR Artist: Vladimir Ilic
VR Artist: Rosie Summers


Sector:
N/A
Notes:
OBJECTIVE
The Siege of Leningrad is known as the longest siege in human history. Lasting for almost 900 days it took the lives of hundreds of thousands of people who had to survive in horrendous conditions - freezing in winter, struggling with water during summer, dying of hunger. Those years were an extremely challenging time for children who lived in the city. Some of them would still attend school and kindergarten and during class they would draw what they saw.

For many decades, the Museum of the History of St. Petersburg has kept about 700 of those unique children's drawings. These drawings, collected by workers in kindergartens, orphanages and schools, reflect a child's view of wartime events, exposing their feelings and ideas. Almost every drawing has an accompanying text — a short story by a child about what they drew. Educators often recorded such stories and pasted them into albums, carefully preserving them as a document of the era.

For the 75th anniversary of WW2 Victory we decided to bring these drawings back to life — through virtual reality. The video series is an artistic tribute that aims to show how interactive technologies can help preserve and showcase cultural heritage and how this heritage can be repackaged and revived through digital art.

STRATEGY
To re-create children's worlds from their drawings in VR we have gathered the world's best XR artists. The series consists of 20 episodes and each episode is devoted to a single drawing. Our global team of VR artists have transformed historic war-time drawings into virtual space, each creating a 3D illustration in their unique style.

Stuart Campbell (aka Sutu Eats Flies) uses art and technology in new ways to tell stories. He has been commissioned by the likes of Marvel, Google and Disney to create VR art for properties such as Doctor Strange, Ready Player One and many others.

Sutu (Australia): "I was shocked to learn how the drawings in this project were made by the young children of World War 2, who were required to attend school during the war. Even though the illustrations are child-like they capture a raw intensity, warships flying overhead, bombs exploding, a ravaged landscape. It is clear the impact of the war had a very visceral effect on the children."

Rosie Summers is a British 3D animator, VR artist and Tilt Brush live performer. She currently works at XR Games which have recently released 'Angry Birds Movie 2 VR: Under Pressure for PlayStation VR'. She has performed on numerous festivals for clients like Google, National Football Museum, Manchester Animation Festival and BBC.

Rosie Summers (UK): "These drawings aren't just drawings, they are preserved parts of their lives on paper, their memories, stories and experiences. It really shows the power that the art has: it's that visual window into their minds and how these children perceived war."

Vladimir Ilic, also known as VRHUMAN is a VR Artist and creative Director specialized in Virtual and Sony Pictures, Google and Samsung to name a few. With projects like #VREVERYDAY he is pushing the boundaries of VR/AR software and hardware through daily creations. When not crafting code, concepts and art for immersive experiences, he is inspiring and consulting with workshops and talks across the globe.

Vladimir Ilic (Germany): "The perspective of children is one of the closest lenses we have to see reality as it is. Seeing and interpreting a child's drawing in VR is maybe the purest form of art we as humans can experience. I hope to see more projects like this that inspire adults and children to open themselves up to processing and seeing reality as well as history in new ways."

A Moscow based digital media artist and video director, Denis Semionov brought this project together not only as a producer but also as an artist. XR projects by Denis Semionov have been selected to participate at international festivals such as Cannes NEXT Marche du Film, European Film Market (Berlinale).

Denis Semionov (Russia): "These drawings are very sincere and pure so initially it was difficult for me to figure out how to work with them in VR, how to bring the kids' perception of proportions to VR. I had to work a lot with different angles not to interfere with the drawing's essence.

RESULTS
"War: Kids' Drawings in VR animation" is part of the #VictoryPages project - a versatile social media documentary commemorating the 75th anniversary of the defeat of Nazi Germany. The digital, multi-platform, educational project assesses the historical magnitude of May 9th, 1945 through personal impressions of contemporaries and from a fresh perspective provided by digital art and creativity. It is a story of Victory told by the young, for the young, using the tools and language of modern media over five social networks.

The video series has been watched over 300,000 times attracting over 100,000 engagements on social media. Generally, since the start of the project #VictoryPages generated more than 35 million impressions, 250,000 engagements, over 50,000 followers, 4,000,000 video views (800,000 minutes of watch time) and 200+ publications in media.