1: MOVING IMAGE (TV or Cinema Commercial over 60 seconds)
JPG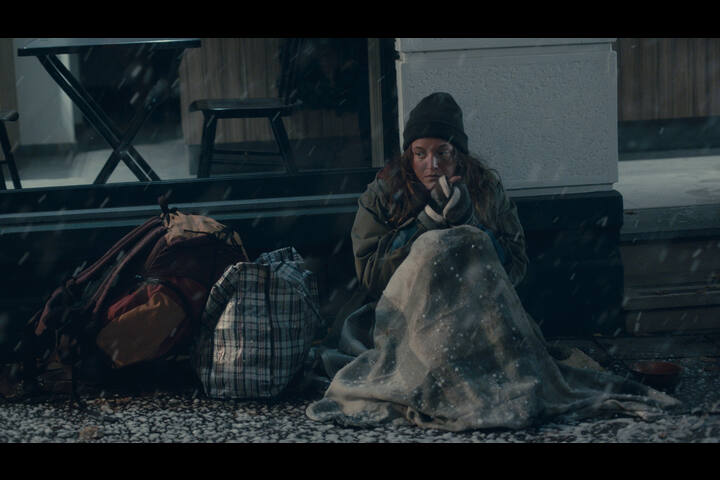 MP4 1m:52s
ABBÉ PIERRE - Together - ABBÉ PIERRE
French charity for homeless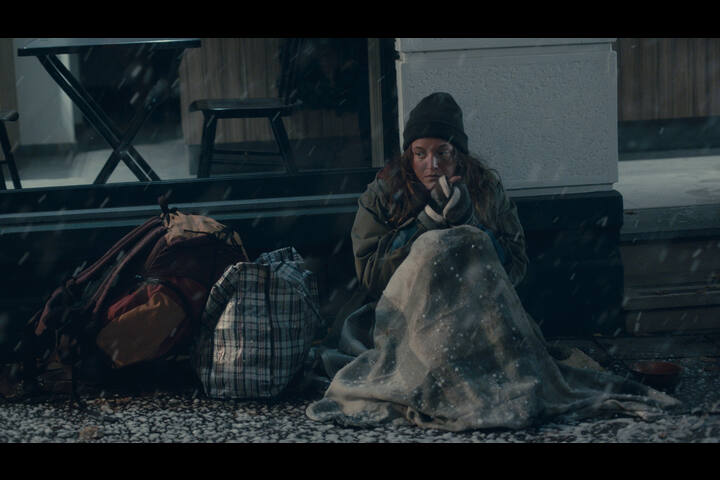 Shortlist
Title of Entry:
ABBÉ PIERRE - Together
Brand:
ABBÉ PIERRE
Product/Service:
French charity for homeless
Client:
ABBÉ PIERRE
Entrant Company:
BIRTH
Creative Team:
Client: Fondation Abbé Pierre
Advertising managers: Yves Colin & Djihane Merhab Nadi
Agency : Altmann + Pacreau
Creative Director: Olivier Altmann
Artistic Director: Fabien Nunez
Writing designer : Emmanuel De Dieuleveult
Assistant Artistic Director: Gabrielle Cooper-Weisz
Agency managers : Edouard Pacreau - Aurore Duhamel - Clément Bouhana
Strategic planning: Céline Chouéri
TV production: Jessica Piergiovanni
Purchase of art : Marie Ferrara
Production:BIRTHH
Executive Producer & Partner : Arthur Emorine
Producer & CEO:Hugo Birthh
Head of production: Thomas ABOULKER
Production Assistant:Dounia Issaa
Director : Eric LARTIGAU
1st Assistant Director : Fabien VERGEZ
2nd Assistant Director : Zineb TAMAZIT
3rd Assistant Director :Sarah Chbb
Other Credits:
Casting :
Vanessa David
Lucile Durant
Navid Tolila
Casting Director: Aurélie AVRAM
Casting assistant : Penelope MESSIER
Local Casting Director: Clément MORELLE
General Manager: Jordan Santoul
Stage manager : Thibaud Roy
Stage manager : Mathieu Populus
Stage manager : Marie HOUVENAGHEL
Stage manager : Florent Capet
Director of Photography :Guillaume Schiffmann
1st camera assistant : Guillaume GENINI
2nd camera assistant : Hugo GASTAUD
SAYS : Esteban Perrin
Photographer : Cédric Delsaux
Chief electrician : Loïc LIMOSIN
Electrician : Malik ELBARTAL
Chief machinist : Nicolas LEMOINE
Machinist : Julien COVENS
SFX Supervisor: Zoé SQUARE
VFX Supervisor: Philippe SZABO
Head of Decoration : Clément COLIN
Decoration Assistant : Charlotte FILLER
Costumier : Charlotte VAYSSE
Costumier assistant : Lucie MAGGIAR
Make-up / Hairdressing : Karine PALAZZI
Post Production Manager :Mirza Morgann
Assembler : Virginie SEGUIN
Post-Production Assistant : Simon GADREY
Colorist: Richard Deusy
VFX (Firm):FIRMM
Sound Design / Mix :BENZENEE
Soundtrack :Francis Cabrell
Chief op Sound : Arnand MARTEN
Sector:
03: PUBLIC INTEREST OR CHARITY
Notes:
Film for Fondation Abbé Pierre directed by Eric Lartigau
It's within a particular context that the Fondation Abbé Pierre, a French charity devoted to helping the homeless have entrusted BIRTH to produce their latest campaign in collaboration with Altmann + Pacreau.
The health crisis has not only weakened those on the streets, but also many people in already precarious situations.
That's why this year the Fondation Abbé Pierre wanted to appeal to French generosity with a message of hope on the theme of solidarity.
Rather than rebuke or pointing fingers, the French foundation has chosen, with its agency Altmann + Pacreau and BIRTH to send a message that recalls the strength of a community. "Alone, we can help. Together, we can save". That is the signature in the new campaign, which shows that the small daily gestures of each individual allow homeless people to survive, but that they need all of us to live again.
The campaign takes the form of a short two minute film, entrusted to the experts of the 7th Art: director Eric Lartigau who brings his human and optimistic outlook to the film and Guillaume Schiffman (The Artist) as director of photography. Music is by noted French singer-songwriter Francis Cabrel.