5: SOCIAL (INFLUENCER CAMPAIGNS)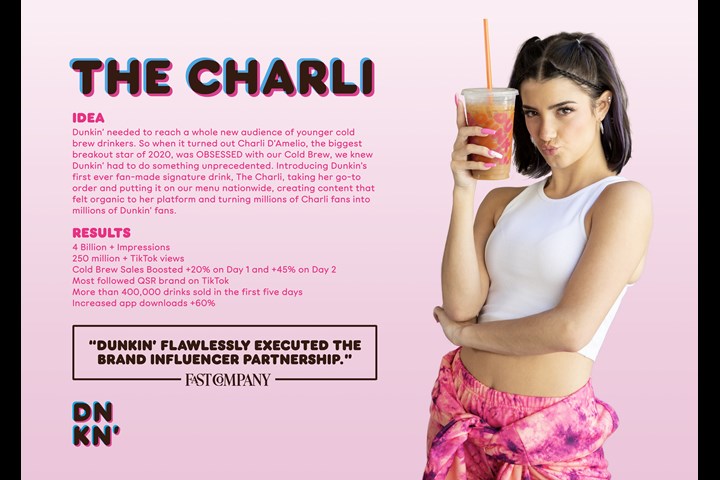 JPG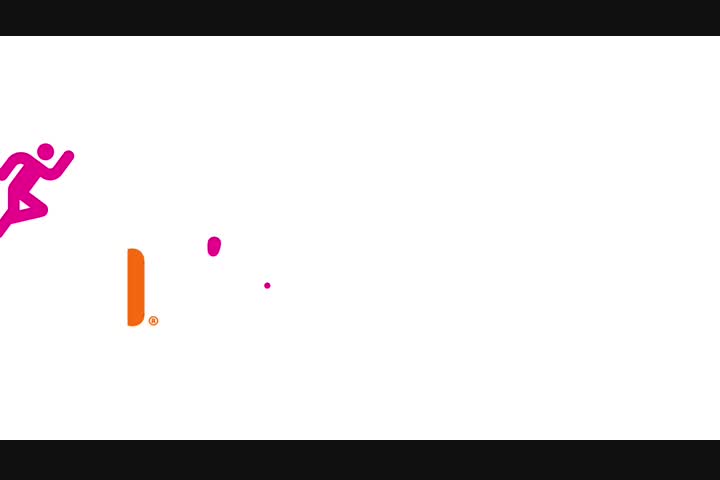 MP4 1m:40s
Dunkin x Charli - Dunkin
Dunkin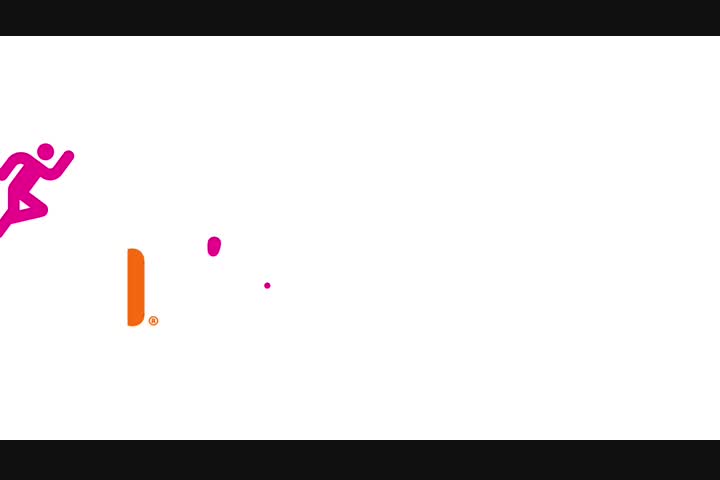 Shortlist
Title of Entry:
Dunkin x Charli
Brand:
Dunkin
Product/Service:
Dunkin
Client:
Dunkin
Entrant Company:
BBDO New York
Creative Team:
BBDO NY
Worldwide Chief Creative Officer: David Lubars
Executive Creative Director: Doug Fallon
Executive Creative Director: Steven Fogel
Associate Creative Director: Matt Low
Associate Creative Director: Kristin Clark
Junior Copywriter: Georgia Murphy
Junior Art Director: Sabrina Ghantous
Senior Producer: Andrew Nam Chul Osborne
Music Producer: Julia Millison
SVP, Production Services Director: Jessica Nugent
Business Affairs Manager: Heather Weissman
EVP, Senior Director: Jim Santora
VP, Account Director: Carrie White
Account Manager: Melissa Blache
Account Executive: Griffin Heller
Senior Planner: Brenna Tharnstrom


DUNKIN:
VP, Brand Stewardship: Drayton Martin
Director, Brand Stewardship: Melanie Cohn
Manager, Brand Stewardship: Kemma Kefalas
Associate Manager, Brand Stewardship: Ali Cerasuolo
Assistant Manager, Brand Stewardship: Olivia West

PRODUCTION:
Production: Saugatuck Strategic
Executive Producer: Thomas Burns
Director of Photography: Christian Guiton
Stills Photographer: Brooke Guiton
Wardrobe Stylist: Mimi Curttrell
Makeup: Kelsey Deenihan
Hair: Laura Polko

MUSIC:
Music Company: BANG
Executive Producer: Alec Setten
Artist/Composer: Beady Jay / Brian D. Jones
Singers: Neysa Malone, Beady Jay
RF BINDER – PR
Josh Gitelson | Executive Managing Director, RF|Binder
Jillian Watts | Senior Director RF|Binder

PUBLICIS, DIGITAS – MEDIA AGENCY
Liam O'Neill | EVP, Client Lead
Caroline Hubbell | Associate Director, Paid Social
Lucy Zimmerman | Media Planner
Sector:
01: CONSUMER PRODUCT OR SERVICE
Notes:
For 70 years Dunkin' has dominated Iced Coffee. Unfortunately, they couldn't say the same when it came to Cold Brew sales. Cold Brew is critical to the future of the coffee category. What started as a "hipster" trend is now dominating the mainstream coffee space. Daily cold brew consumption has increased over 1000% since 2015 and its growth can be largely attributed to a whole new generation of coffee-drinkers, Generation Z. In fact, cold brew is the #1 most consumed coffee beverage amongst 18-21 year olds. So when we realized that Gen Z was flocking to our biggest competitor to get their fix, we had to do something to help build our credibility. With the younger generations having more of a presence on brands, we needed to build credibility, and talk to a younger audience in a way that feels authentic and real to them.