10: HEALTHCARE (PUBLIC AWARENESS)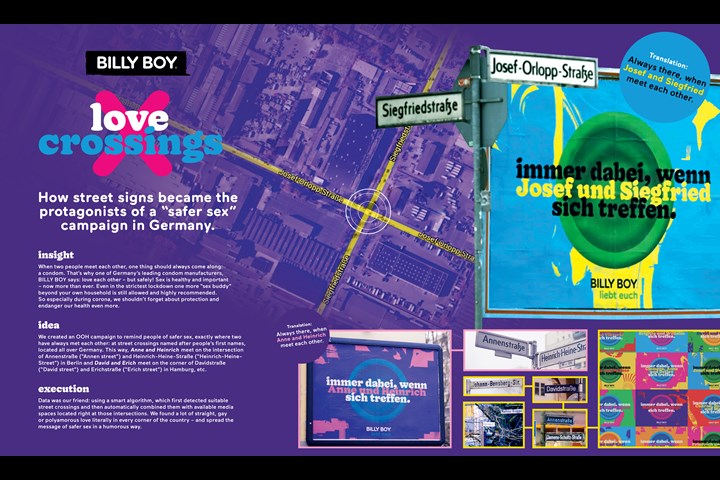 JPG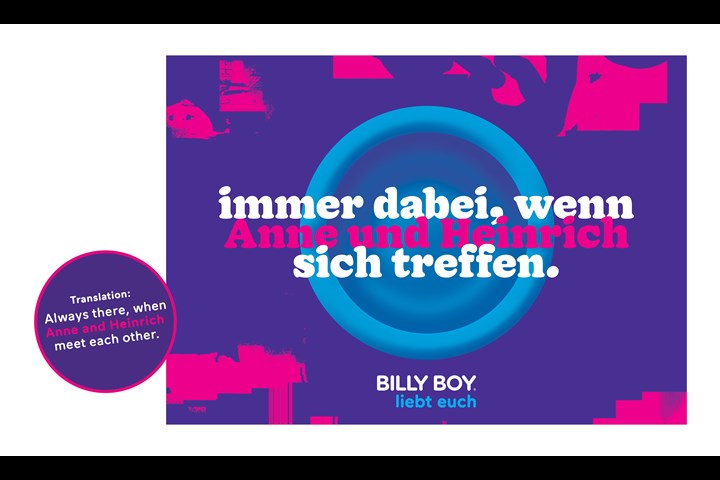 JPG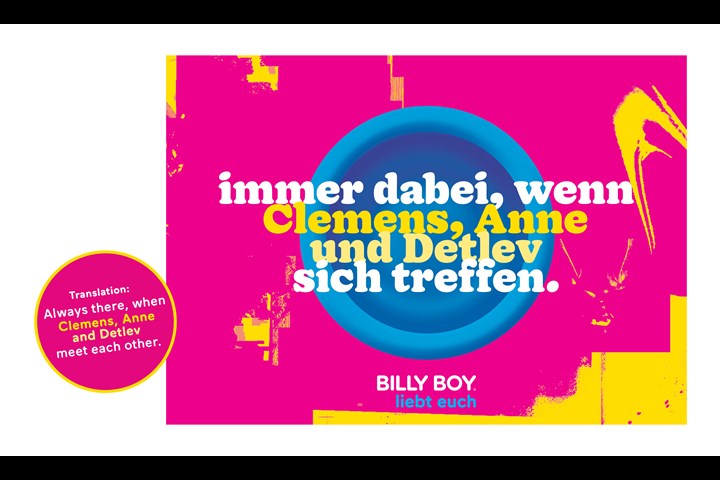 JPG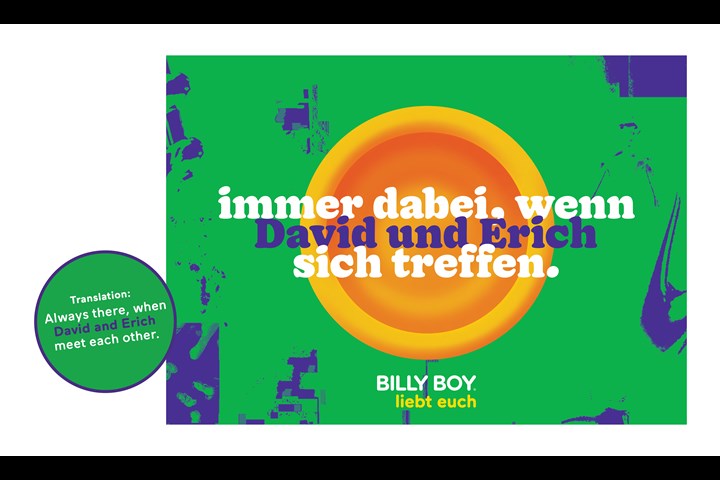 JPG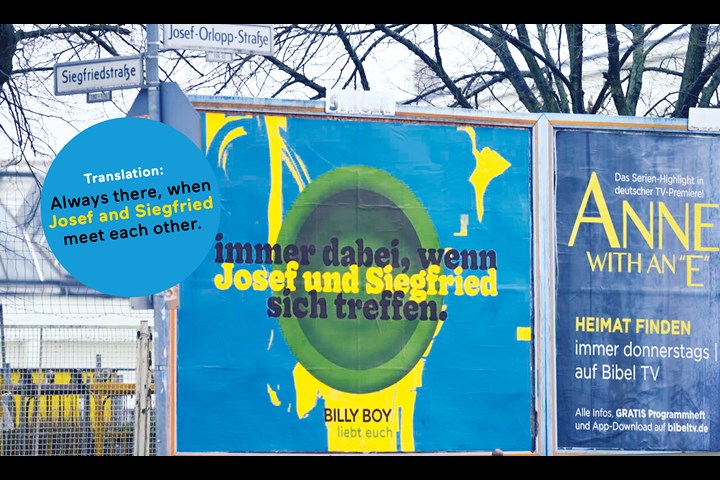 JPG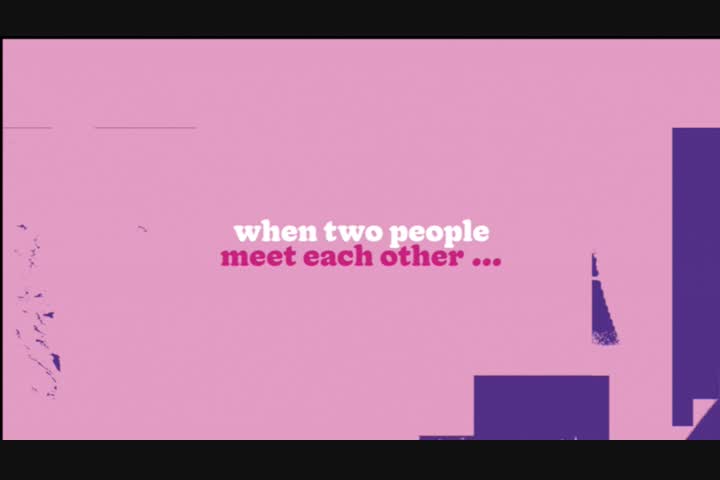 MP4 1m:20s
Love Crossings - BILLY BOY
BILLY BOY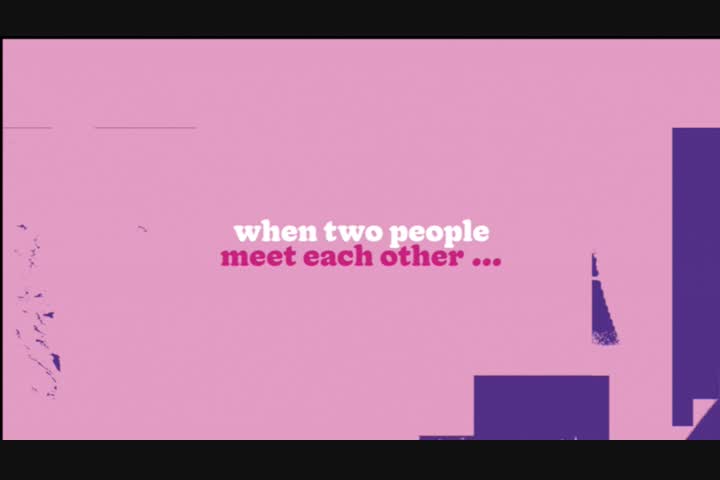 Bronze
Title of Entry:
Love Crossings
Brand:
BILLY BOY
Product/Service:
BILLY BOY
Client:
BILLY BOY
Entrant Company:
SERVICEPLAN GERMANY
Creative Team:
Global Chief Creative Officer: Alex Schill
Executive Creative Director & Partner: Thomas Heyen & Markus Kremer
Managing Director & Partner Consulting: Florian Klietz
Senior Art Director: Sine Marie Harwits Hansen
Senior Copywriter: Melis Adigüzel
Editor: Philipp Trübiger & Daniel Hill
Final Art Specialist: Nils-Christian Sperling
Managing Director: Carolin Holst, Christina Lischka & Martina Kunert
Strategist: Dorothee Rein
Designer: Cathrin von der Heiden
Other Credits:
Media Agency: MEDIAPLUS HAMBURG
Film Production Company: NEVEREST HAMBURG
Sector:
01: CONSUMER PRODUCT OR SERVICE
Notes:
INSIGHT:
When two people meet each other, one thing should always come along: a condom. That's why one of Germany's leading condom manufacturers, BILLY BOY says: love each other – but safely! Sex is healthy and important – now more than ever. Even in the strictest lockdown one more "sex buddy" beyond your own household is still allowed and highly recommended. So especially during corona, we shouldn't forget about protection and endanger our health even more.


IDEA:
We created an OOH campaign to remind people of safer sex, exactly where two have always met each other: at street crossings named after people's first names, located all over Germany. This way, Anne & Heinrich meet on the intersection of Annenstraße ("Annen street") and Heinrich-Heine-Straße ("Heinrich-Heine-Street") in Berlin and David & Erich meet on the corner of Davidstraße ("David street") and Erichstraße ("Erich street") in Hamburg, etc.


EXECUTION:
Data was our friend: using a smart algorithm, which first detected suitable street crossings and then automatically combined them with available media spaces located right at those intersections. We found a lot of straight, gay or polyamorous love literally in every corner of the country – and spread the message of safer sex in a humorous way.