1: MOVING IMAGE (TV or Cinema Commercial over 60 seconds)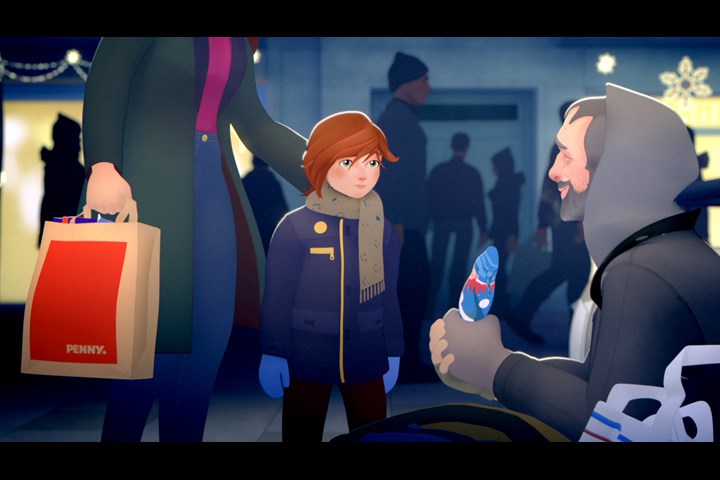 JPG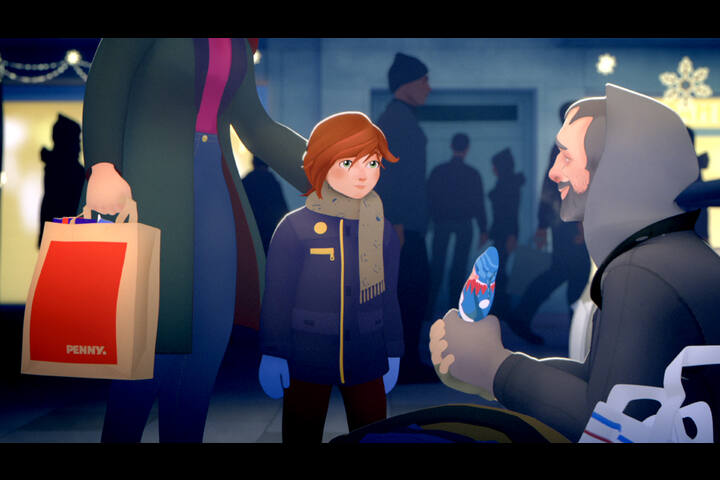 MP4 1m:51s
Imagine if everyone did that - PENNY
PENNY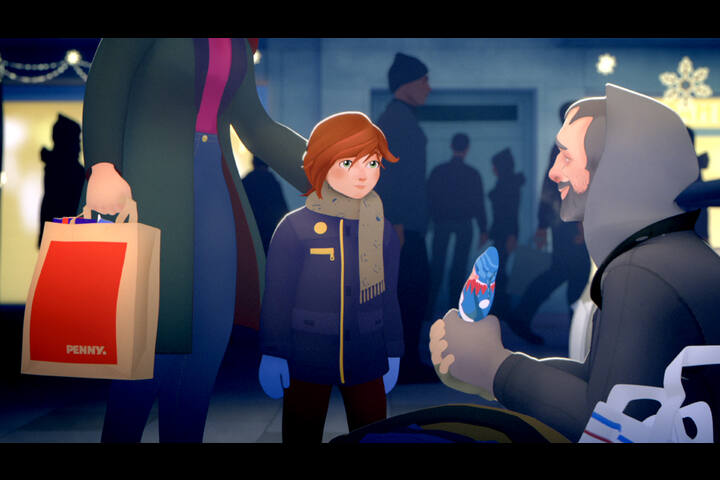 Silver
Title of Entry:
Imagine if everyone did that
Brand:
PENNY
Product/Service:
PENNY
Client:
PENNY
Entrant Company:
SERVICEPLAN GERMANY
Creative Team:
Global Chief Creative Officer: Alex Schill
Chief Creative Officer Germany: Matthias Harbeck
Executive Creative Director: Christoph Everke
Creative Director: Moritz Dornig & Matthias Schuster
Art Director: Elena Sorokova
Copywriter: Nedim Aktas
Junior Copywriter: Katharina King
Senior Copywriter & Concepter: Alessia Coschignano
Account Manager: Julia Leibetseder
Executive Producer: Aisha Blackwell
Junior Producer: Sabina Günther
Director / Head of 3D: Rüdiger Kaltenhäuser
Director / 3D Lead: Darren Macpherson
Director / Head of 2D: Kyle Obley
Director / Art Director: Hugo Rodriguez Rodriguez
Compositing Artist: Alexis da Camara & Ruben Llusia
2D Assist: Leonardo Grassi
3D Artist: Jef Fleurkens, Callum Austin, Marco Rossi, Matthjis Joor, Abner Marin. Kornel Makarovicz. Vladimir Venkov Clara Simoné, Līna Ozoliņa, Dan Barker, Ignacio Santalla Martín, Roberto Pita, Luis Trebino, Norbert Kiehne, Andre De Villers
Colourist: Scott Harris
Colour Assist: Luke Osborne
MCR: Andrew Kidd
Editor: Ben Putland
COO: Anya Kruzmetra
Executive Producer: Chris Kiser
Head of Production: Belen Palos
Producer: Rebecca Johnson
Post Coordinator: Katie Liston
Production Assistant: Patrick Armstrong
Music Research & Negotiations: Matthias Bauss & Kathrin Heinemann
Other Credits:
Film Production: Glassworks Amsterdam Ltd
Additional Film Production: NEVEREST
Recording Studio: HASTINGS Music
Music Company: 2WEI Music
Media Agency: REWE Digital
Music & Entertainment Consultancy: Spark Hamburg & London
Sector:
01: CONSUMER PRODUCT OR SERVICE
Notes:
BRIEF:
German discount store PENNY stands for a close connection to their customers. PENNY asked us for a Christmas campaign from the initial idea to the final execution, that expresses and spreads solidarity.

2020 was tough for each and every one of us. But some people, who suffered the most during this crisis, often get forgotten: the homeless.

That's why we did not only want to touch people, but to make a change.


IDEA:
We sparked the community spirit with a unique story and a timeless message: Imagine if everyone did that.

Normally this sentence means no good.
But we believe, if everyone did something good, even though it is just a small gesture, it would be Christmas for everyone. This is how we turned a negative and quite popular phrase into a plea for more kindness and compassion towards others.


EXECUTION:
In our online film our main character Felix isn't looking for trouble. He just wants to make his environment more beautiful and share his happiness with others. Meanwhile he gets told off by people with exactly that phrase. But Felix is convinced, that if everyone did something good, the world would be a better place – with that he inspires all of us.

Therefore we brought this message to our stores: People were able to buy the same chocolate figure from the film, while PENNY gave the entire proceeds from the sale to the Homeless Aid of the German Red Cross.

Doing good was never easier nor sweeter. And imagine if we all do good, then it is Christmas for everyone.

PENNY donated 524.000 € to the German Red Cross and our film was the most viewed Christmas film worldwide with 39 Mio. views and 137 Mio. impressions.