16: FILM CRAFT (OUTSTANDING SPECIAL EFFECTS)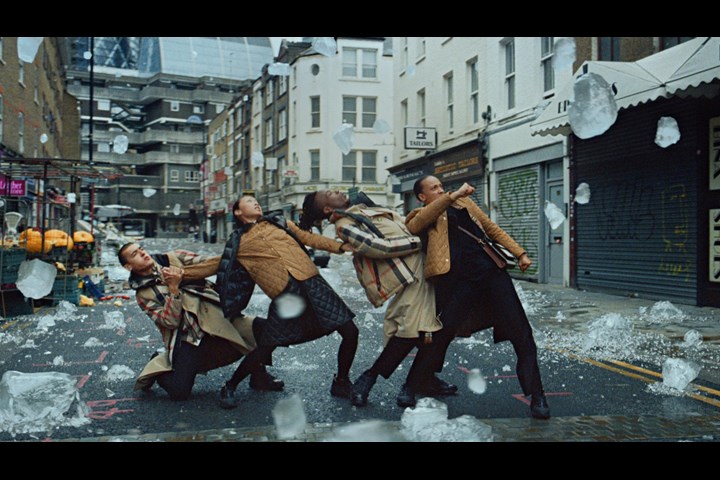 JPG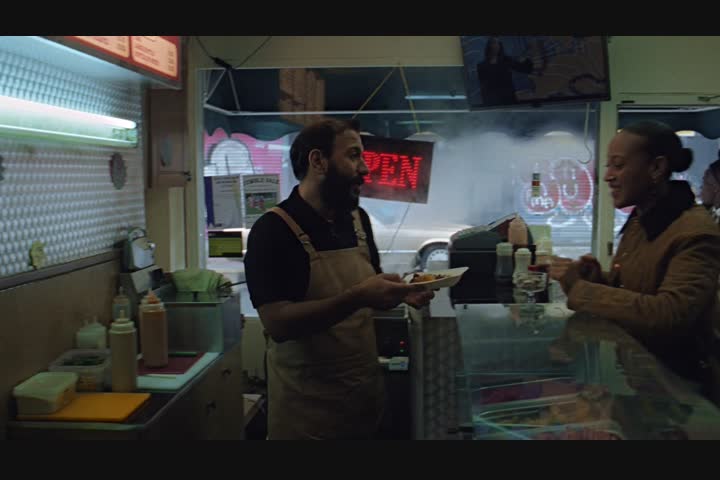 MP4 1m:48s
Burberry - Festive - Burberry
Fashion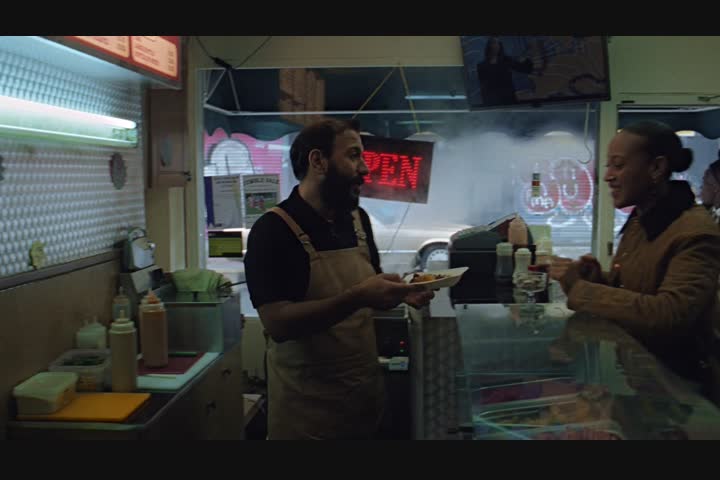 Grand Prix
Title of Entry:
Burberry - Festive
Brand:
Burberry
Product/Service:
Fashion
Client:
Riff Raff Films
Entrant Company:
MPC
Creative Team:
Agency & Production: Riff Raff Films
Creative Direction: MEGAFORCE
Executive Producer/Owner: Matthew Fone
Producer: Nick Goldsmith
Production Managers: Hannah Fowles-Pazdro & Georgia Mills
Choreographer : (LA) Horde
1st Assistant Director: Ben Gill
DOP: Katelin Arizmendi
Gaffer: Richard Oxley
Stylist: IB Kamara
Production Designer: Marco Puig
Stylist: Lucy Fewell
SFX: Paul Mann & Neil Gawthrop
Sound Design: Sam Ashwell 750mph


VFX & Colour Grade: MPC
VFX Producer: Ryan Hancocks
2D Lead: Alex Lovejoy
3D Leads: Fabian Frank & Rob Richardson
Colourist: Matthieu Toullet
Colour Assist: Maruf Khan
3D Artists: Miquel Corominas, Ronald Anzenberger, Alican Gorgec, Gareth Bell, Hodei Garcia, Stephane Ranaldi, Alessandro Granella, Flavia Minone, Mike Little, Lewis Orton & Radu Ciubotariu
2D Artists: David Filipe, Mithun Alex & Lucie Brant
Producer: Abhinav Sharda
Senior Production Coordinator: Sakshi Gaur
CG Supervisor: Parthiban S E
2D Supervisor: David Rouxal
Matchmove Supervisor: Elangovan Ganesh
Asset Supervisor: Kunal Sarkar
Asset: Jaspreet Kaur Dua
2D Comp: Amresh Kumar
Clean-up & Roto Artists: Vipin Tripathi, Aginesh K M, Karthikeyan M D, Pramod Dwivedi, Arulnandhan P, Bijeesh K U, Kiran Veerswarapu, Padmapriya K, Sangeetha M, Sreejimol C P, Jaswan Vishnu Prasanth, Suresh Pitchuka, Rajnikant R, Shawn Shaiju, Karthik S, Manideep Sanisetty
FX: Alok Dwivedi, Parts Bisen
Lighting: Earnest Victor Mauel, Arun Sharma
Other Credits:
Client: Burberry
Chief Creative Officer: Ricardo Tisci
Chief Marketing Officer: Rod Manley
VP Creative: Rachel Crowther
Art Directors: Al Watts, Sean Bell
Director of Production: Rose Percy
Senior Producer: Asha Joneja
Producer: Cara Gillies
Production Coordinator: Rebecca Haddaway
Post Production Senior Manager: Luke Stazaker
Styling Editor: Susie Miller
Junior Styling Editor: Fran Dyke
Assitant Stylist: Jack Clements

Cast
Dancers: Zhane Samuels, Kevin Bago, Robinson Cassarino, Chantel Foo

Song and Music
Song: "Singin' In The Rain"
Written: Nacio Herb Brown & Arthur Freed
Published: EMI Music Publish Ltd
Vocals: Dreya Mac
Produced & Arranged: Lank and Tank, Twenty Below Music
Music Producer: Emily Pritchard, Twenty Below Music
Sector:
N/A
Notes:
The choreography of the dancers demanded extremely precise timings and placements for the ice blocks, it was essential the directors had a strong vision for their behavior. It seemed obvious early on that we needed a flexible and scalable approach to place and animate the elements in a real-time environment.

Placement and animation

We precisely manipulated the start fall time, height, impact position, type of ice shard and type of simulation of individual pieces to perfectly choreograph the ice with the dancer's performance.

In real-time we rotated the simulated end result in a way that fitted well to the plate and the movement of the dancers. Custom code calculated the fall and spin so the impact orientation matched the placement perfectly.

The floor was not at origin, we used our instance tool to ray project the fragments of the ice to the ground height in order to snap the ice solidly to the floor, no matter where it was positioned.

Generic procedural placement with animatable amount over time

While the interactive placements were central to the story we needed methods to populate large areas of the plate in the background whilst maintaining consistency between shots. To simplify the process and maintain continuity we imported end positions of previous shots directly as a Point cloud and merging it with a dynamic Point cloud.

Converting hero placed pieces into live simulations

For the pieces of ice that the dancers interact with we used a custom module that visualised the direction that the pieces fly, the plug in allowed us to decide on how many chunks exploded as well as velocity and textures on how the ice would behave in an easy to use interface that the lighting department could use in addition to the FX team.

Converting any piece of geo for floor interaction

One of the most challenging sections was to master the floor interaction, as ice placements could be generated manually or procedurally we needed a system that could process the result and dynamically convert them back to live simulations when a dancer walks through it.

Artificial Intelligence

Using AI technology, we were able to generate automatic rotoscopes for the dancers and main objects in the shot. This was vital as it enabled us to present quick composites to share with the clients - essential for approval purposes.

Deep Comp

The dancers were performing within numerous layers of CG ice sometimes at different depths and moving from background to foreground within the same shot. Deep compositing was pivotal for achieving the level of complexity and integration. We placed our hold-outs of the dancers precisely where they would have been in 3d space within the raining CG ice.

Ice Reference

Capturing data on set was essential, we took photogrammetry of the streets and referenced real ice blocks shattering. This was used as the base for our CG that matched exactly with the live action.