20: THE MEDIA MAGIC AWARD (THE MEDIA MAGIC AWARD)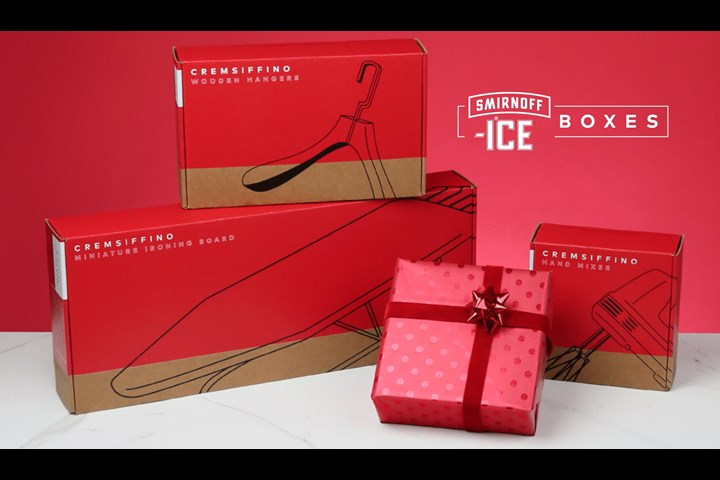 JPG
Cremsiffino - Smirnoff
Smirnoff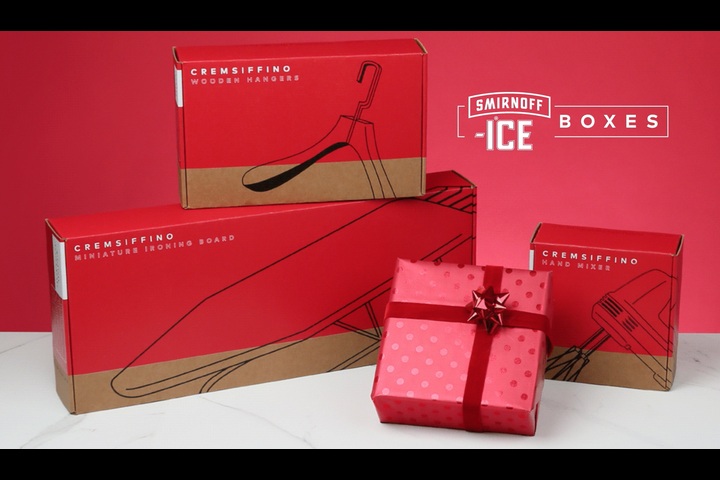 Bronze
Title of Entry:
Cremsiffino
Brand:
Smirnoff
Product/Service:
Smirnoff
Client:
Smirnoff
Entrant Company:
72andSunny New York
Creative Agency:
72andSunny New York
Sector:
N/A
Date of Release:
2019-12-09
Notes:
Brief
For the 2019 holiday season, we were asked to drive buzz and spark memorable conversation around one of Smirnoff's most iconic products: Smirnoff Ice Original. As the Flavored Malt Beverage category has seen increased competition from new products and the ever-growing popularity of seltzers, we were challenged to make Smirnoff Ice top of mind during the key holiday gifting and entertaining season. The brief to us was to tap into existing behaviors and consumer insights around the product and the holidays to make Ice the most talked about and considered Flavored Malt Beverage in the category.

Strategy
Smirnoff ICE has a history of surprising and delighting people when they least expect it. And what better time for a surprise than the holidays? Our strategy was to re-establish Smirnoff Ice as the delicious, mischievous beverage it's always been by bringing a little unexpected fun and good-hearted mischief into the holiday season. We also know that gifting unsuspecting people with a Smirnoff Ice is an existing consumer behavior, so we wanted to make it easier and more fun than ever before. We released boxes that appeared to contain luxury – yet banal - household appliances under the guise of a fictitious brand called "Cremsiffino" (an anagram of Smirnoff Ice). However, consumers who received the box were surprised to open theirs and find that the real prize was underneath the cardboard the whole time in the form of a bottle of Smirnoff Ice!

Results
As a result of organic and paid social, press outreach, influencer partnerships with Toddy Smith, Beau Clark, Johnny Sibily and more, the entire run of Cremisiffino gift boxes sold out in a day. Additionally, PR was able to drive 282 earned placements in publications including People, Cosmopolitan, Forbes, and Thrillist and 286M earned impressions. The boxes drove 42 earned social posts and 6.8M earned social impressions.

Within the FMB category, Smirnoff Ice had 97% share of voice in the month of December, making it the most talked about FMB of the season.