20: THE MEDIA MAGIC AWARD (THE MEDIA MAGIC AWARD)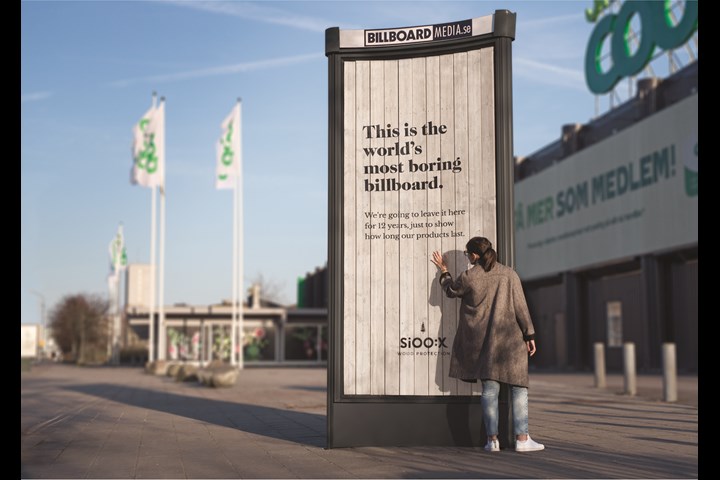 JPG
The World's Most Boring Billboard - Sioo:x
Wood Protection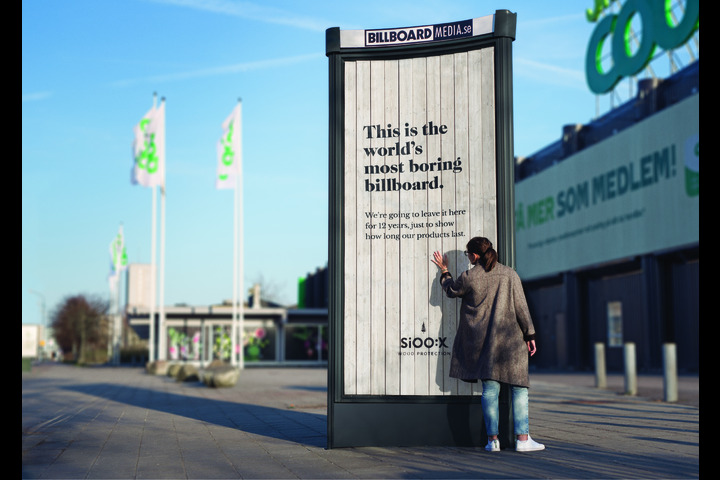 Silver
Title of Entry:
The World's Most Boring Billboard
Brand:
Sioo:x
Product/Service:
Wood Protection
Client:
Sioo:x
Entrant Company:
Stendahls
Creative Agency:
Stendahls
Sector:
N/A
Date of Release:
2019-01-06
Notes:
Sioo:x Wood Protection gives outdoor wood surfaces a beautiful, natural silver-grey hue and keeps them protected for twelve years. It's also 100% environmentally friendly - which is revolutionary.

But twelve years' worth of protection is almost too good to be true. Our mission was to prove it is for real. So we created a billboard made from real Sioo:x-treated boards and booked a triple-sided billboard for twelve years in Malmö, Sweden.