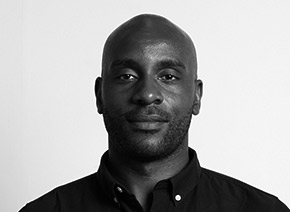 Ete Davies
EMEA Chief Operating Officer
Dentsu Creative, London
A strategic and operational leader, with 19+ years' experience delivering projects and leading agencies within the creative sector. Ete has headed global, multi-disciplined teams at everything from a project to programme and network level. After being instrumental in AnalogFolk's successful journey to become "Digital Innovation Agency Of The Year" as well as nationally recognised, he joined ENGINE Group in September 2019 as CEO. In 2022 he moved to his current position at the newly formed Dentsu Creative. He has worked at some of the UK's premier creative agencies including AnalogFolk, AKQA, Tribal Worldwide, Digitas and SixandCo. He's worked on projects covering ECRM, service-design, digital marketing, outdoor advertising, digital POS, mobile applications and large-scale platform development. He's also designed, implemented and enabled business growth strategies for agencies ranging from 'start-ups' to 'mid-size'. And he has developed and led, change management initiatives for both clients and agencies, ranging from business proposition, positioning and strategy, to structure and operational delivery. Away from Engine, Ete was one of the original co-founders of WeAreStripes and is the founder of CultureHeroes, both are initiatives whose missions are to create opportunities for Black, Asian and Ethnic Minority talent, across the creative industries. He's also the Chair for the UK Chapter of #blackandbrilliant advocacy network, on the Advisory board for CreativeEquals and SheSays and is an active mentor with Bloom, WYMM/Shesays. He's also contributing to advancing creativity within our industry as a member of the Effies UK Council, BIMA Charities Council and Non-Executive Director at 'Hey Big Man!'.