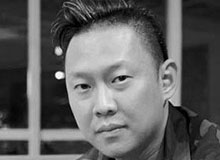 Cheelip Ong
Regional Chief Creative Officer
Lion & Lion Digital Group
Cheelip is a hybrid creative leader with over 18 years of integrated advertising experience, having successfully helmed creative departments in markets as diverse as Singapore, Malaysia, Vietnam, Indonesia, Tokyo and China. He now drives digital transformation and creative solutions across five offices/countries in Asia for Lion and Lion (owned by Septeni, a listed media conglomerate in Japan). He has won awards across multiple categories at international, regional and domestic award shows, such as: Clios, One Show, One Show Greater China, Cannes Lions, Communication Art Annual, ADFEST, Spikes, BUSAN AdStars, Global Best Digital Advertising Awards, LIA, Creative Circle, ROI Awards, China International Advertising, Tiger Roar, Red Dot, Times Asia-Pacific, IAI International Advertising, EFFIES, to name just a few. He has also served on the jury of many awards. In 2018, he was named by Campaign Asia as a Digital A-list Achiever in China in 2018 and has been named by ChinaSmack.com as one of the leading advertising creatives in Greater China. His brand experience work appeared in the book The Contagious Commandments: Ten Steps to Brand Bravery. He also helped break a Guinness World Record with his activation campaign for Didi App in China.