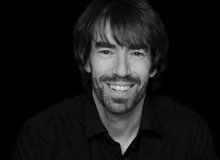 Jean-Paul Lefebvre
Founder & Creative Director
abracadabra, Nil St Vincent
Jean-Paul stated his career in the advertising industry 25 years ago. He has worked for several networks and local agencies. He was creative director at Leo Burnett Brussels from 2005 through 2010 where he won numerous international awards, including Cannes Lions, Pencils and Clios. At the start of 2011, he has just started his own agency.